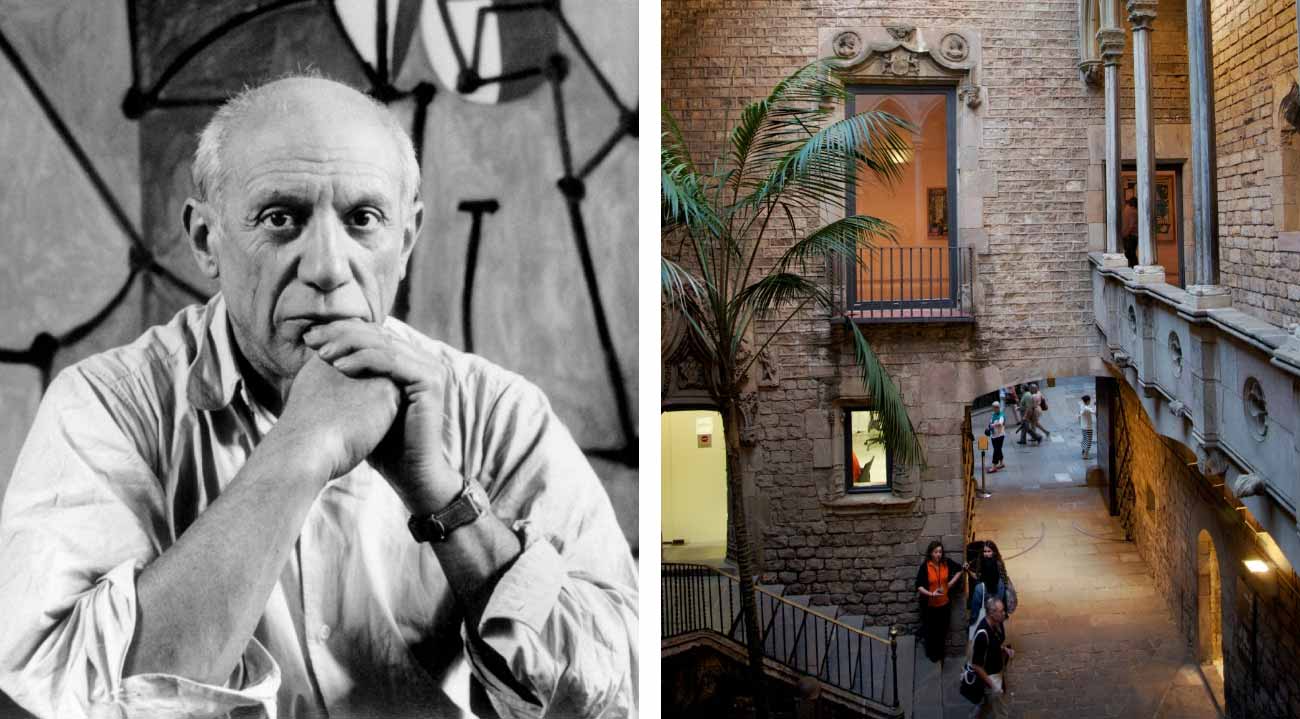 Picasso in Malaga
Picasso is known to be the artistic symbol that represents the city of Malaga. Malaga was the very first place where Picasso showed his talent in his early days. Some might even say that Malaga will always be a part of Picasso. When you visit this Andalusian city, you will be astonished by the amount of places that present Picasso as their main figure. Previously, we talked about "A Tour Around Málaga" where we described the various activities to do in the capital of the Costa del Sol. On this occasion, Flamingo Tours offers a deeper insight into Malaga's favourite son, where we will visit all the corners of the city that are marked by his touch.
Casa Natal de Picasso (Picasso's Native House)
The place where everything started. Back in 1881, he was born on the third floor of building number 15 in the Plaza de la Merced. Today, it is home to the Picasso's Native House Museum. Although Picasso only lived in Malaga for 10 years, he left an unforgettable mark on the city. The Museum shows different parts of Picasso's early years, in which personal memories of his parents, his family and Pablo himself are exhibited.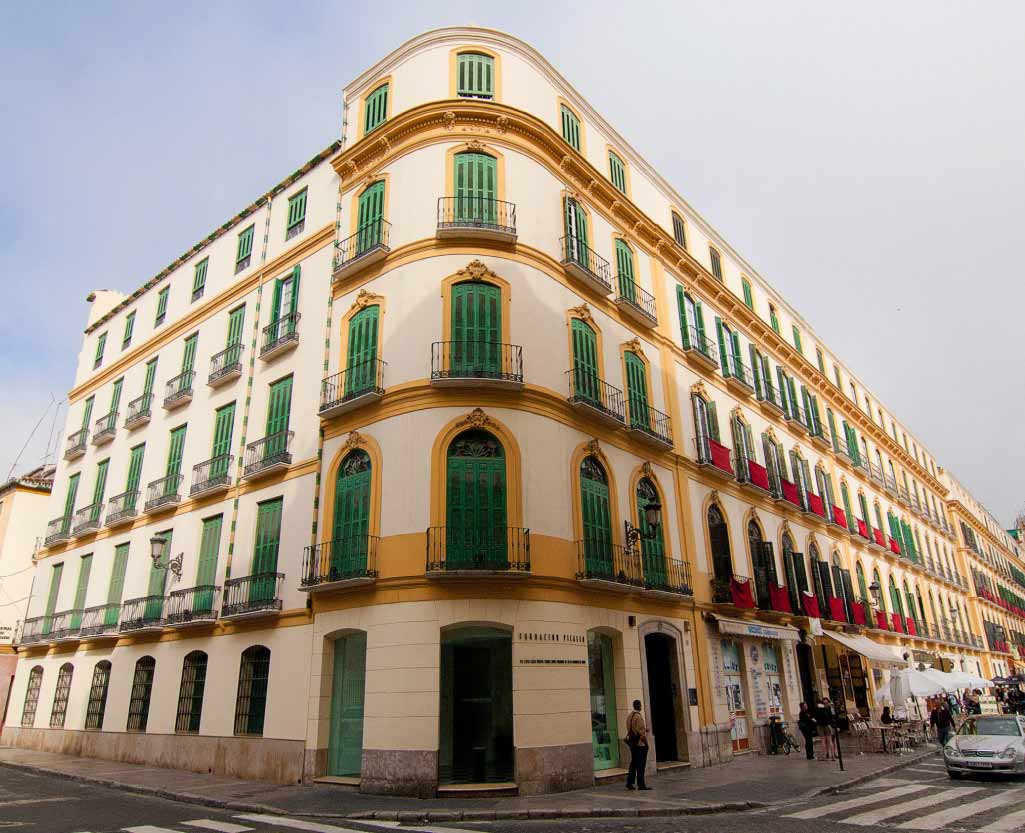 Opening Hours and Prices:
The Museum is open everyday from 09h30 to 20h00.
24th and 31st of December: 09h30-15h00.
Prices range from €2 to €4 depending on the exhibition.
On Sundays, from 16h00, the entry is free for all visitors.
Plaza de la Merced
In this iconic square you will find multiple places that pay tribute to our artist. The Bar Picasso is located on the corner, as well as his Native House. However, perhaps the most obvious representation of our artist is located right in the middle. Exactly in the same place where Picasso played as a child in Malaga, you can locate the sculpture that Francisco López dedicated to him in 2008. Sitting on a marble bench with a notebook and a pencil.
El Pimpi
As we walk down Plaza de la Merced, we only have to cross the street to get to Calle Granada. In this street we will find the mythical restaurant "El Pimpi". This place also pays homage to our artist by naming one of its rooms El Palomar de Picasso. The main reason for this is that the young Picasso used to accompany his father to the studio – Palomar – which was located in the building next to El Pimpi. Our artist basically started painting in this studio at the age of ten. For this reason, one of the most emblematic restaurants in the city remembers Malaga's favourite son.
Picasso Museum
A temple of the genius that opened its doors in 2003. His daughter-in-law and grandson, Christine and Bernard Ruiz-Picasso, are the founders of this museum.
Since its opening, the Picasso Museum has not stopped receiving visits from people who are interested in learning a little more about the artist's legacy.
By the way, it was Picasso's own wish that his work should be present in the city where he was born.
Opening Hours and Prices:
From Monday to Sunday
March – June: From 11h00 to 18h00
July – August: From 11h00 to 19h00
September – October: From 11h00 to 18h00
November – February: From 11h00 to 17h00
General entry €12
Free entry every Sunday from 16h00.
Plaza de Toros La Malagueta
As a child, Picasso went to many bullfights with his father. The Plaza de Toros, located in the Malagueta district, played an important role in the creativity and culture of our artist. On many occasions, he represented the art showed in the bullring in his paintings and in his way of life. Picasso once said that Malaga was his ideal city, hence his quote: "Look, there, to the south, that is Malaga".
We have explained the different areas of Malaga that have been strongly influenced by Pablo Picasso. We invite you to visit these places to get to know Malaga's most representative artist. From his birth until his death, Picasso and Malaga were deeply connected, as the whole city proves. In case you would like to have a first impression of Picasso in Malaga, we invite you to join our Free Tour Malaga. You will learn all the details about the life of Malaga's favourite son.