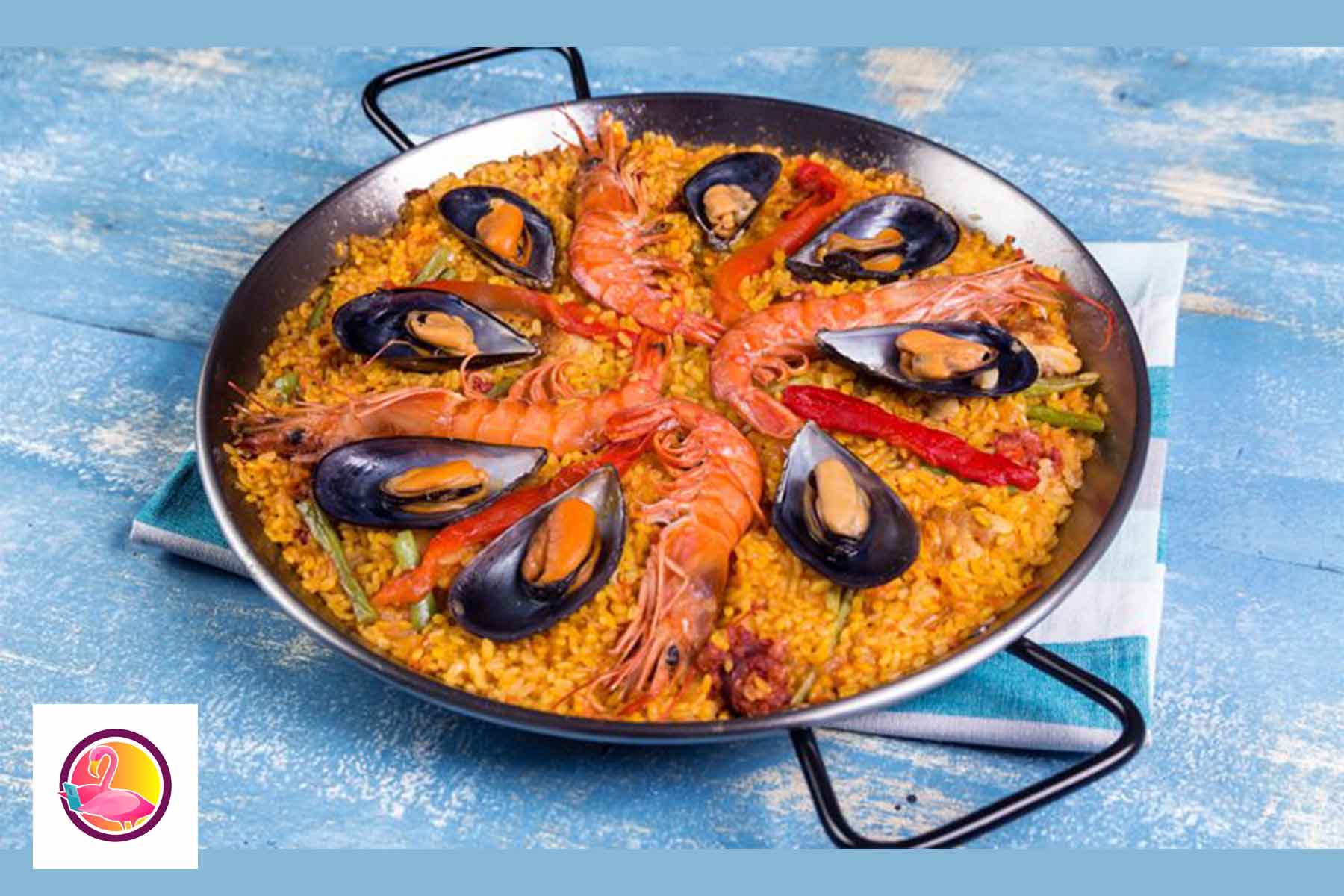 5 restaurants where you'll find the best paella in Barcelona
If you are visiting beautiful Barcelona, then tasting out the local food is a must!
Be sure to try different tapas, but there is one type of food that you absolutely can not miss. It is delicious paella, that is a rice dish originally from Valencia. You can find many restaurants in Barcelona that are serving paella. But, it is difficult to find the ones that are not tourist traps or offer really good paella.
Luckily you have us, Flamingo Tours and Trips. Together, in this blog post, we are going to explore the best paella places in Barcelona. So, if you do not know which restaurant offers the best paella in the city, you are in the right place.
Eat Paella in Barcelona
Barcelona is a city that can offer as much to the people who live there as to its lovely tourists. For lovers of a good fork, delicious paella is certainly considered one of the best dishes to try in sunny Spain.
Surely, if you have taken a look on the web you have found several names of restaurants. All of these restaurants have been recommended for eating a good paella. This is like this, because in fact there are many good places. But, only few of them are offering the best version of paella.
If you are not local, then it may be hard to find the right place. It is like this, because there are also many tourist traps and it may be hard to recognise them. The best paella restaurants in Barcelona are located almost all on the amazing seafront, in dreamy beach side neighbourhood Barceloneta. Some of them are very good quality restaurants that also have a terrace from where you can enjoy amazing sea views.
However, there are also some excellent restaurants where you can eat paella in the inner streets of Gothic Quarter. For example there is the Bodega Joan, in the Example district or the Arrosseria Xativa, in Gràcia and Les Corts. These are some really good quality places, that we definitely recommend.
But, if you want to eat a paella on La Rambla, then you can also find some great places. However, we really do not recommend it to do the dining in this neighbourhood. This area is very touristic and have many restaurants with poor quality. Furthermore, prices in this area tend to be more expensive and some would say even that they are even overpriced.
But, if you are still dreaming about eating the paella in La Rambla, then we have some places for you. For example, you can go to the restaurant called La Fonda, it is only a few steps from La Rambla. Here the paella is very good and it is definitely worth its price. Also, the restaurant itself has a really welcoming atmosphere.
Also, another highly recommended place is the restaurant called Colom. It is also quite nearby to La Rambla and there you can be sure that you will have good paella. In that restaurant you have delicious selection of Spanish and Catalan food and everything has affordable prices.
If you want to have a list about the best restaurants in Barcelona that are offering paella, then here it is! We have put together an amazing list just for you. By visiting these places you can be sure that you will have good food and service. Also, we have visited these places before many times and every time everything has been wonderful.
So, here are five places for you to choose from. Let`s start exploring and by the end of reading you will definitely have a place in mind where to go.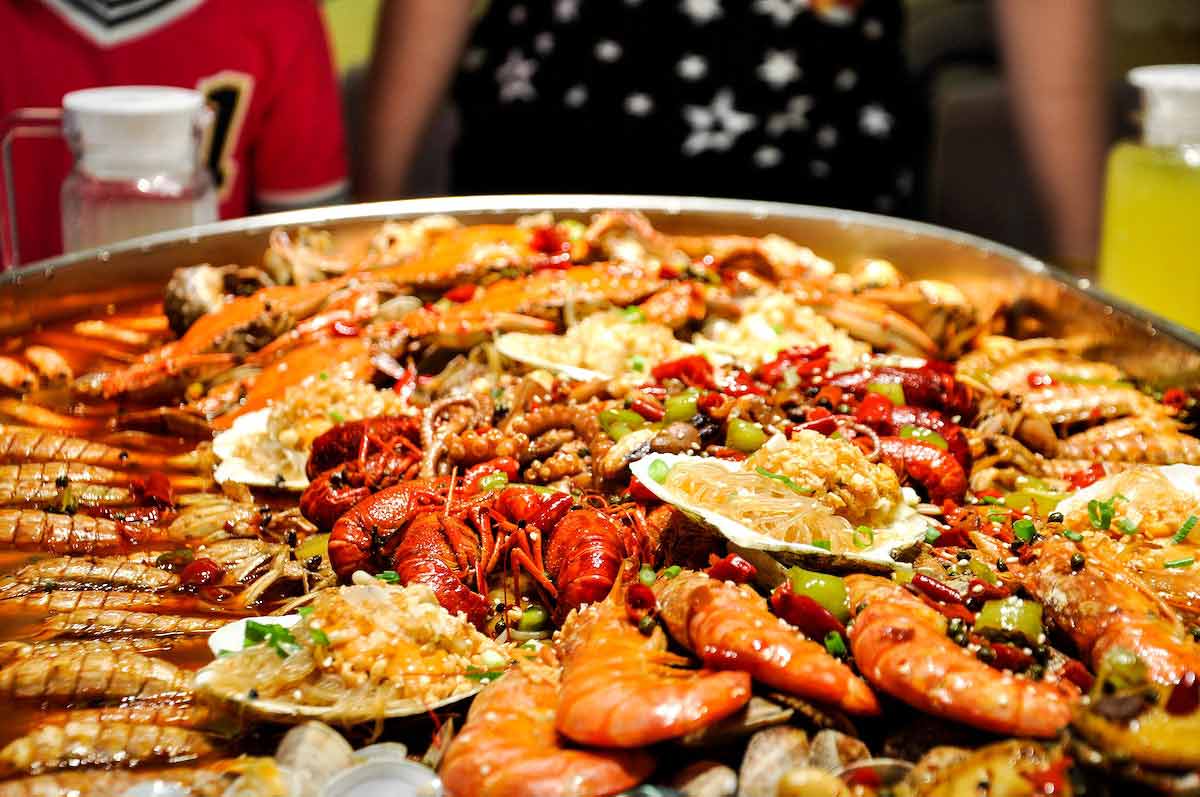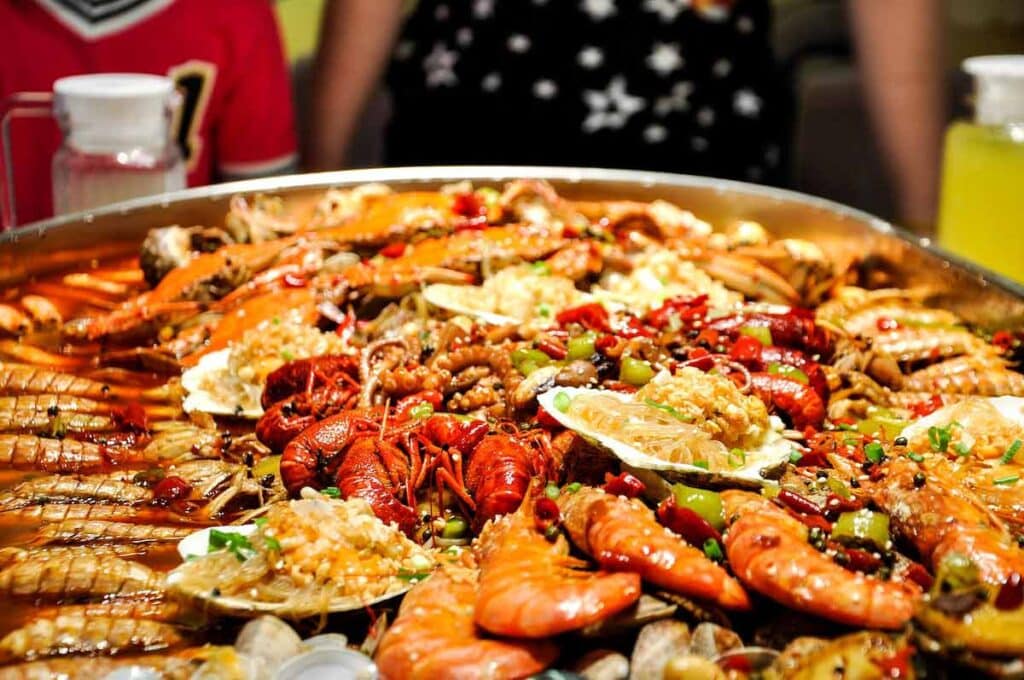 1. Xiringuito escriba
Xiringuito escriba is one of the most famous and recommended places to taste the good quality paella.
It is located just in the calm neighbourhood called Poblenou, directly on the beach. It's open all year, both for lunch and dinner. The atmosphere is quite informal, it has open kitchen: a very welcoming detail during the long wait required for cooking paella. So, while you are waiting you can see how paella is cooked and that is a whole another kind of experience.
If you are traveling with children, they can get away a bit by observing the cooks. If they are really restless you can make them do two jumps on the beach. The paella arrives in the best of traditions directly in the special pan (paellar), with wooden spoons not to affect the taste.
2. Can Ros
Can Ros is located in Barceloneta. It is a quite small and quiet: perfect for those who do not like noisy restaurants. It is better to make a reservation, because it does not have many tables! This restaurant serves excellent fish dishes, including a delicious paella.
Among the various types of paella offered is much appreciated the one with cuttlefish ink. In addition, the service is great and the prices are low compared to other restaurants, as the paella costs 16€. So, if you are looking for the best cheap paella in Barcelona, this place may be for you.
3. Restaurante 7 portes
The 7 portes restaurant is also an institution in Barcelona. It has been open since 1836. It retains period furniture and plaques to indicate where the most illustrious people sat: Dali, Picasso, García Lorca ate here, to name a few.
In the menu you will find many typical Catalan dishes, including an excellent paella. The excellent cuisine and the atmosphere of the past make it a very popular place, even if the prices are a little higher than average.
4. Can Majo
Can Majo is another great restaurant in Barceloneta. It has been offering a very good paella and tasty fish dishes for many years. Usually locals eat paella in Barcelona in this restaurant. You can find many different options on the menu, for example there is traditional paella, seafood paella and keep in mind that you can also ask for vegetarian paella.
The best places are on the outside terrace. The portions of paella are plentiful, prices are average in other places, neither low nor high.
5. La Mar Salada
La Mar Salada is one of the most famous restaurants in Barceloneta, renowned seafood restaurant. The paella is fabulous, especially lobster, but the prices are a bit above average, but with generous portions.
Now you have discovered all the best five places where to eat paella in Barcelona. We really hope that you found the one. Before visiting the restaurant, we highly recommend you to make a reservation. Then you can be sure that everything will go smoothly and you don`t have to wait.