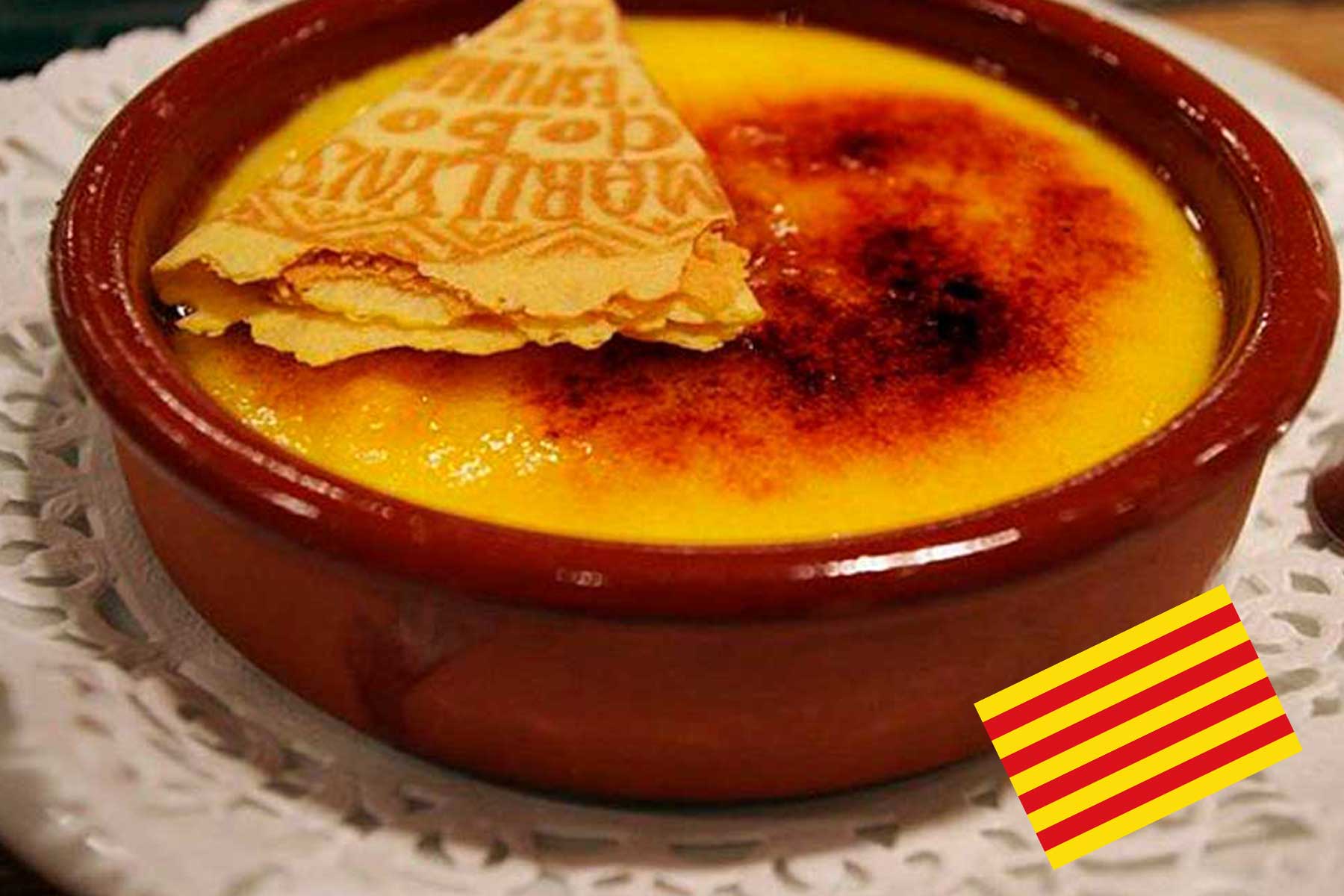 The Best Catalan Restaurants in Barcelona
Barcelona is full of amazing restaurants, and in this article we'll share the best catalan restaurants in Barcelona. You can find a great mixture of different options, as there are restaurants with Michelin stars and places that offer local Catalan food. Also, you can find places that offer street food or cuisine all around the world.
In this blog post we are going to explore tradicional catalana restaurants in Barcelona that are offering traditional catalan cuisine. There are many amazing places, for example D`Arles Gaig by Carles Gaig on carrer d aragó. Also Cal Boter on carrer de la Maquinista or Isabel II 14 are a good choices. So, stay with us and let`s discover where to go to try some of the best catalan dishes.
Best Catalan Restaurants in Barcelona 
1. Cerveseria catalana
Cerveseria catalana is authentic Catalan bar per excellence and also one of the best tapas restaurants. The cerveseria is located in the Eixample district. It is quite near to de gràcia neighbourhood. It is very good example about traditional catalan restaurants in barcelona.
Besides tapas you will also find montaditos (ie small sandwiches) this makes it the ideal place for a tasty breakfast or lunch. Typical tapas include sausage, squid, anchovies, potatoes, olives and ham.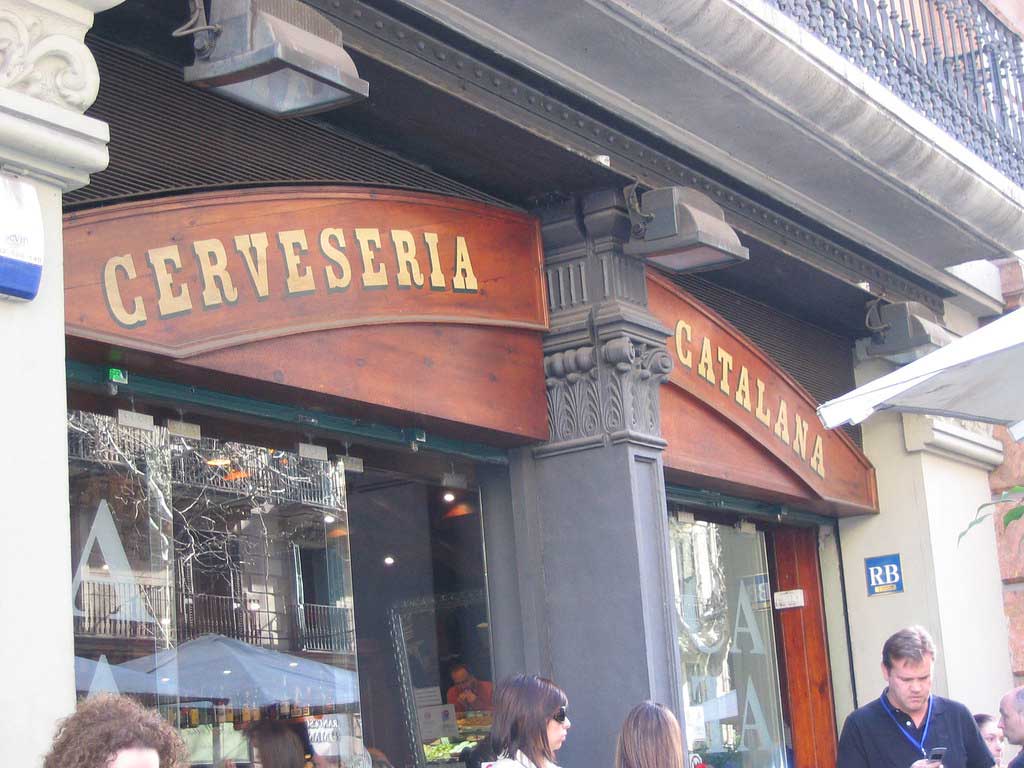 2. Arenal
If you are looking for a place to eat paella directly on the beach with a sea front view, you cannot miss Arenal. It is one of the must-sees in Barcelona located on the beautiful barceloneta, and of course in addition to paella it offers typical Spanish cuisine and plenty of fish.
3. Casa Alfonso
Casa Alfonso is a historic restaurant very popular with tourists. Its specialty is represented by dozens of hams hanging on the counter. Upon entering you can find tapas, paella, sausages, cheese, meat and fish dishes and many desserts at an excellent price.
4. Paradeta
Paradeta is a chain of Catalan restaurants that opened in 2011. You can find one of them in the Born district. It stands out from the usual because it is based on self-service.
Customer can choose between fish, meat, shellfish. Unfortunately it is not possible to book so you need to get there early.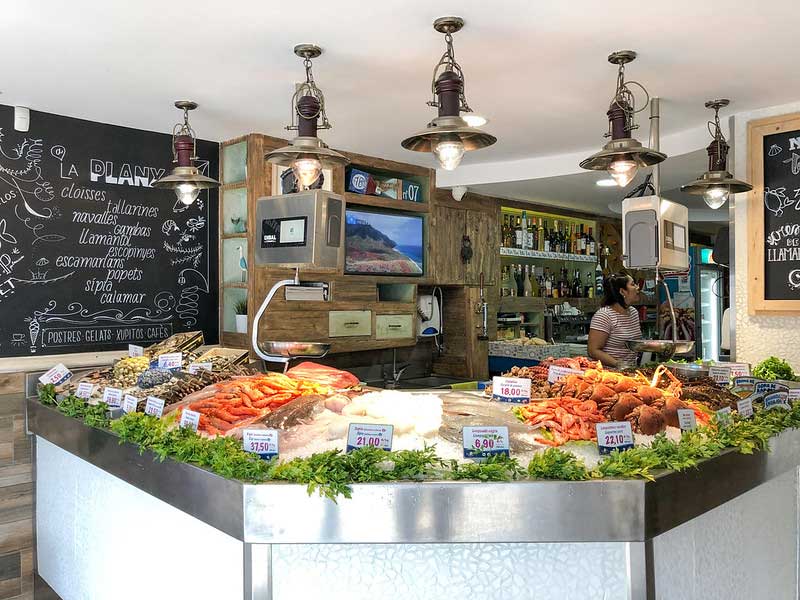 5. Restaurant set portes
Restaurant set portes was founded in 1836 as a cafe and then became a restaurant. It is located in the Barceloneta and has an atmosphere of another time and the interesting thing is that in the past it was frequented by famous people like Orson Welles. The must of the restaurant is paella, but also raw fish are delicious.
6. Cal Pep
Cal pep is a Bornes institution where you can eat both at the counter and sitting at one of the tables in the room. The downside is that there are always queues at all hours, but the fresh seafood tapas are definitely worth the wait. Another downside is the price that compared to the average is a little higher.
7. Mercado de la Boqueria
Mercado de la Boqueria is the largest market in Barcelona offering typical local products. It is perfect if you do not have a lot of time and want to eat something on the fly sitting maybe on one of the street food counters.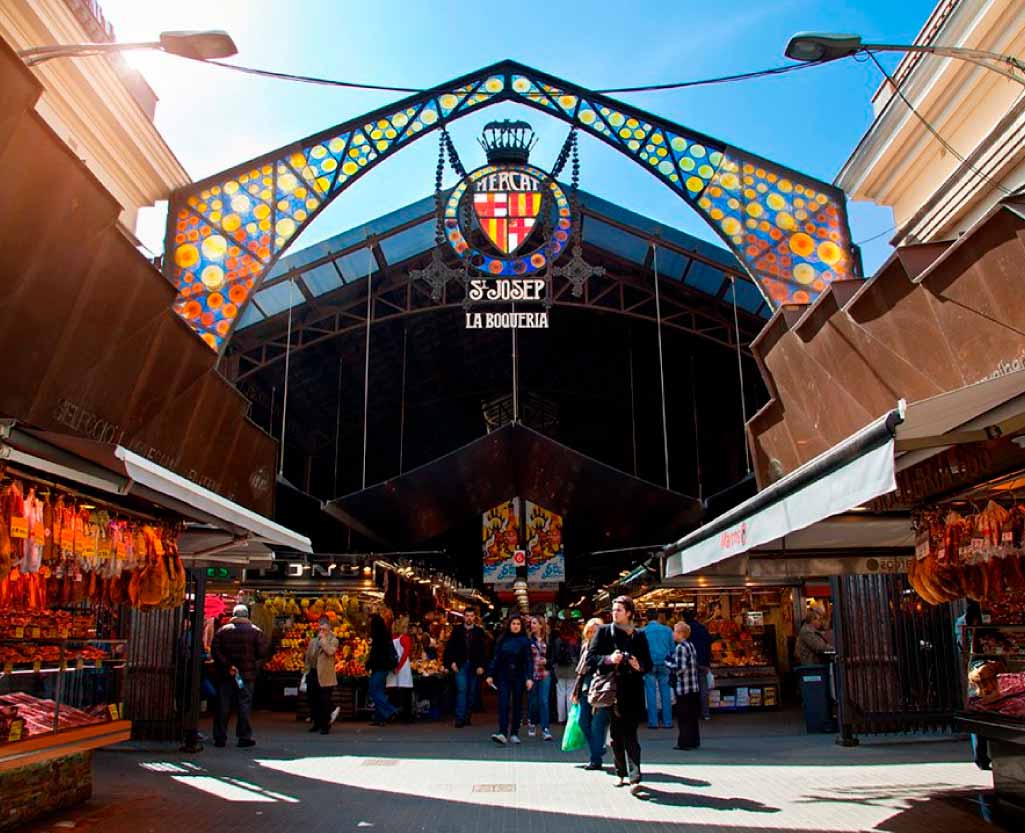 8. Escriba el xiringuito
Escriba el xiringuito is a chiringuito on the sand, located in the beach of Bogatell. Its highlight is paella, in fact you can find both the Valencian one and many others. There are also gourmet recipes such as the civic, but it is advisable to book because it is usually very crowded.
9. Ocana
Ocana is located in Placa Real, in the Gothic quarter, and is a restaurant that also serves as a local. It offers very attentive customer service with really good tapas. With the possibility to sit outside or inside thanks to the presence of the indoor room with a very long counter.
10. Can fisher
Can fisher is a restaurant located on the seafront of Bogatell. As you can guess from the name it specialises in the production of fish and shellfish both raw and cooked. Can Fisher also has both indoor and outdoor restaurants.