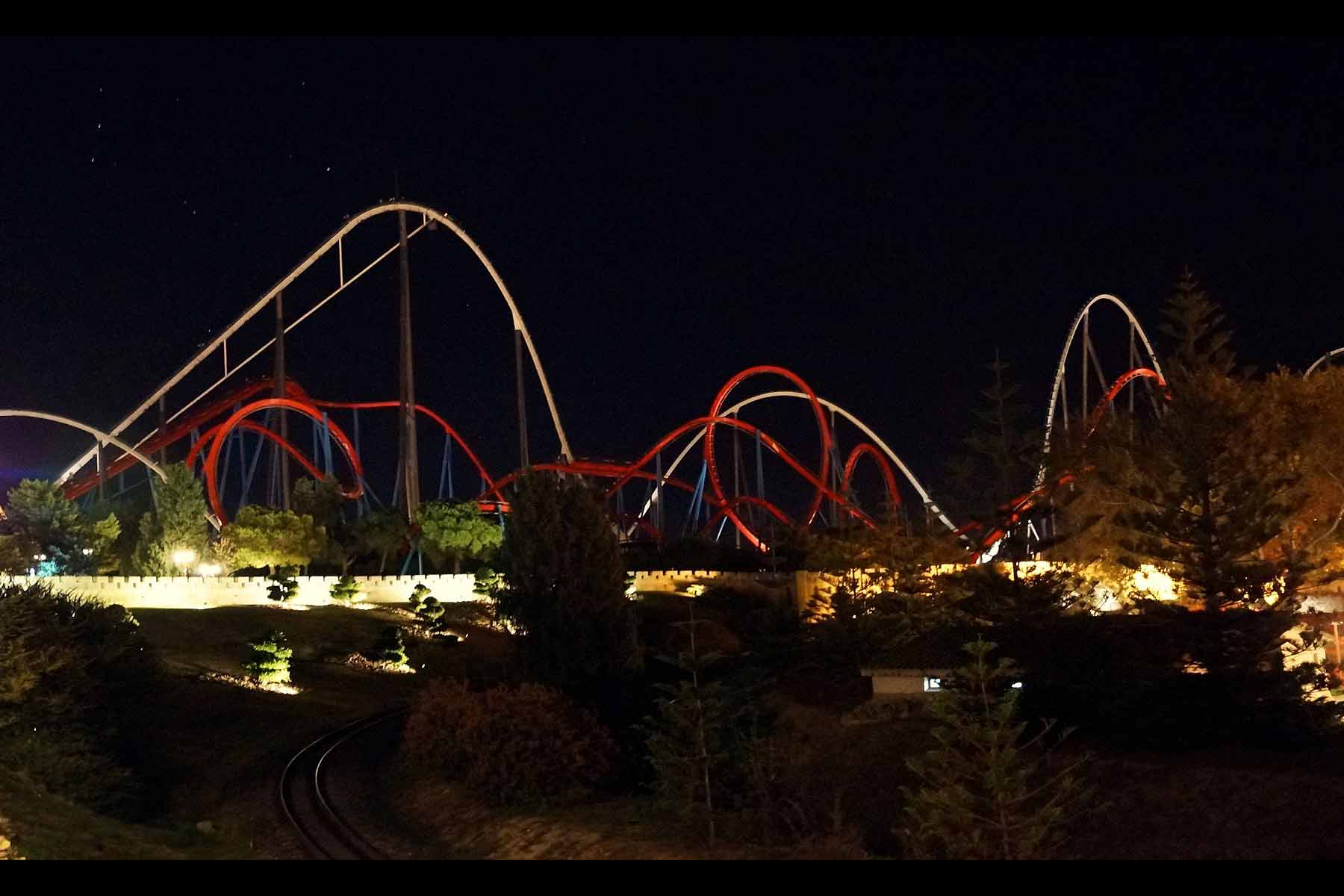 Port Aventura: Discover one of Spain's most renowned theme parks
Port Aventura Park is an amusement park located south of Barcelona. is the first theme park built within the Portaventura world.
Description of the park
Port aventura World is an amusement park located precisely in Salou in the province of Terragona. It is a leisure complex, located in the late Roman municipalities of Vilaseca and Salou in Spain. During 2019 this park has hosted 5.2 million visitors. We can consider it one of the main attractions of the Costa Dorada. It is considered the most visited theme park in Spain and the sixth in Europe during 2017.
It is one of the most interesting European parks. This park is divided into six thematic areas. The first is named Mediterranie, is an area at the entrance of the park that houses the coaster Furius Baco, which with its 135 km/ h in 3 seconds holds the European speed record.
Then there is the Far West, which is the largest area of the park. in it there are some flat rides and two water attractions.
Another is Mexico, where there is the free fall tower Hurukan Condor 100mt high.
Then there is Polynesia, which is the heart of the park.
Finally, Sesame Adventure, an area totally dedicated to children.
How was it expanded?
The complex, which has been enlarged several times since its creation, consists of two theme parks, namely portaventura Park and Ferrari Land. The latter is the only Ferrari theme park in all of Europe. Inside there is also a water park called portaventura Caribe Aquatic Park, a golf course called Mediterranea Beach&Golf and 5 thematic hotels to 4 and 5 stars.
In the vicinity of portaventura World is expected to install Hard Rock Entertainment World. It is a large tourist and leisure complex that will include two hotels, a shopping center and a casino.  It is planned a further expansion of the resort of portaventura World with six complexes that recreate different areas of the world, such as China, USA, Brazil, Russia, India and Europe.
As a mascot, whose purpose is to keep the guests company there are the characters of Muppets. They are called Sesame Adventure, with reference to the program of children called "Sesame Street." The red puppet represents Elmo, while the blue one represents Cookie Monster and many others.
What are the best attractions in the park?
Port aventura Park has more than 40 attractions, many dedicated to children, others for adults and young people who want to have fun.
The attractions not to be missed at portaventura are:
SHAMBHALA
Located in the China area, they are the classic roller coaster for strong hearts.
They are part of the hypercoaster category, having huge dimensions and reaching breathtaking heights, up to 76m. They are characterized by 5 camelbacks,. These are voids that are created in the passage from top to bottom suddenly.
To be able to climb it you have to be at least 1.40m tall, and is still recommended to older boys.
TUTUKI SPLASH
It is located in the Polynesia area, and is a quick and intense attraction! A mega dinghy that will throw you against a wall of water. In fall it moves more than 1000 liters of water and reaches the speed of 60 km/h.
To be able to climb it you must be at least 1.20m high. By 1.40m you must be accompanied.
HURAKAN CONDOR
In the Mexico theme area. It is a tower over 100m high that will take you to the highest point of the park, up to dominate the Spanish coast. In a moment you will be dragged down at supersonic speed. The last 24 meters are completely dark: like being inside a bottomless pit.
To be able to climb it you must be at least 1.40m high, and not more than 1.95m.
How can I get to the park?
If you are in Tarragona or Salou, to get to Portaventura the car is to be avoided. Solutions such as bus or train are more convenient, considering that park parking costs 10€.
BUS
If you decide to get around by bus,  along the Costa Dorada you will have a dedicated line every day that will take you directly to the entrance of portaventura.
The reference company is Plana and stops at Tarragona, La Pineda, Salou (Pl. Europa and Vil-la Romana), portaventura.
TRAIN
If you are in Tarragona the train is the cheapest and most convenient solution. The regional train takes about 15 minutes to reach portaventura, at a cost of about 2€.
The train also passes through Salou, but it is not convenient given the brevity of the journey.
Portaventura is located about 100 km south of Barcelona and is easily accessible by public transport.
Being a very popular attraction, you can buy packages including tickets and buses from Barcelona.