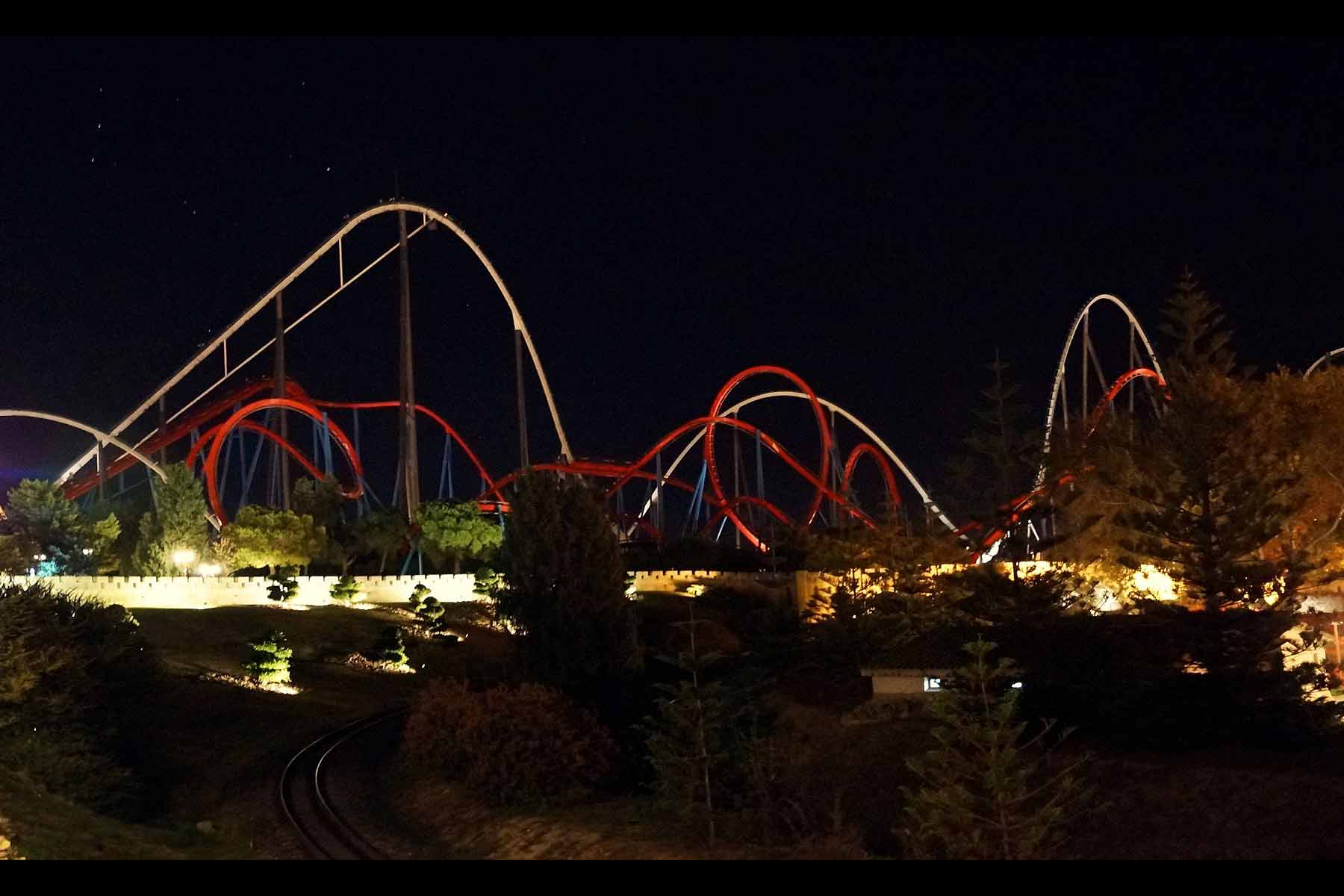 Port Aventura: One of Spain's most renowned theme parks
Port Aventura Park is an entertaining and amazing amusement park located in the delightful coastal town of Salou, Spain. It is the first theme park built within the Port Aventura world. The Port Aventura World is home to the many amazing theme parks, exciting roller coasters, thrilling shows and many attractions for visitors of all ages. In this blog post, we are going to take a closer look at this park. Also, we are going to find out what does it offer and its best features. Furthermore, we are going to find out what makes this place unique. So, let`s start exploring whenever you are ready.
Description of the Port Aventura Spain
Port aventura World is a lively amusement park located precisely in Salou in the province of Tarragona. It is a leisure complex, located in the late Roman municipalities of Vilaseca and Salou in Spain. During 2019 this park has hosted 5.2 million visitors. We can consider it one of the main attractions of the Costa Dorada. Also, it is considered the most visited theme park in Spain and the sixth in Europe during the year of 2017. There is no doubt, that it is one of the most interesting amusement parks in Europa. This fantastic park is divided into six different thematic areas. The first one is named Mediterranie, it is an area at the entrance of the park that houses the coaster Furius Baco, which with its 135 km/ h in 3 seconds holds the European speed record. Then there is the thrilling Far West, which is the largest area of the impressive park. In this astonishing amusement park, there are some flat rides and many water attractions. Another world inside the cool park is Mexico area, over there is the free fall tower Hurukan Condor that is 100 meters high. Then there is Polynesia area, which is located exactly at the heart of the park. And finally, Sesame Adventure world, an area that is totally dedicated and designed for children. The PortAventura Theme Park is the main attraction at PortAventura World. And, it is home to a variety of exciting rides and amusing attractions. One of the best attraction and the most famous rides at this park is the Dragon Khan. It is a super fun roller coaster that features eight inversions. Furthermore, all the visitors can enjoy entertaining shows and parade where people are wearing colourful and exotic costumes. For those looking to skip the line, the park offers a Fast Pass option that provides visitors with priority access to the park`s most popular rides.
How was the Theme Park expanded?
The complex, which has been enlarged several times since its creation, consists of two theme parks, named Portaventura Park and Ferrari Land. The latter is the only Ferrari theme park in all of Europe. Inside there is also a water park called Portaventura Caribe Aquatic Park, a golf course called Mediterranea Beach & Golf and 5 thematic hotels that have 4 and 5 stars.
Near Portaventura World you can find Hard Rock Entertainment World. It is a large tourist and leisure complex that will include two hotels, a shopping center and a casino. There are some plans to expand the resort of Portaventura World. It would be six complexes that recreate different areas of the world, such as China, USA, Brazil, Russia, India and Europe. As a mascot, whose purpose is to keep the guests company there are the characters of Muppets. They are called Sesame Adventure, with reference to the program of children called "Sesame Street." The red puppet represents Elmo, while the blue one represents Cookie Monster and many others.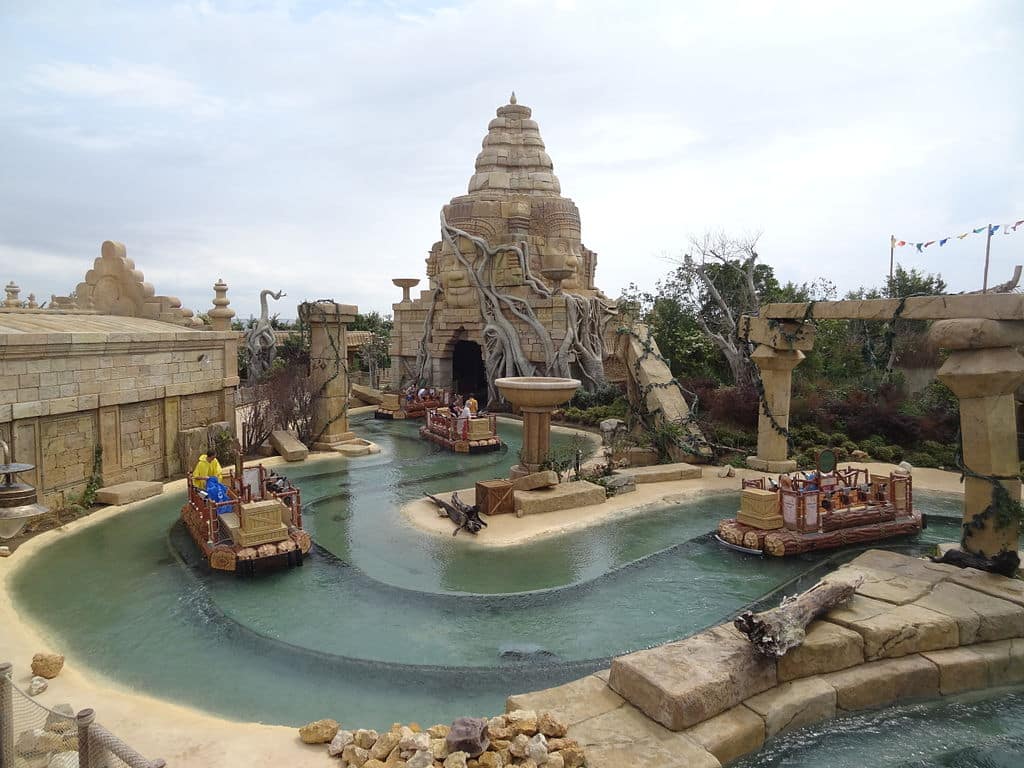 Be sure to check out the Ferrari Land
As we mentioned before, besides Port Aventura park, you can also find Ferrari Land that is an unique addition to PortAventura World. A great thing to all the visitors is that if you buy a ticket to Portaventura Park, there will be the access to Ferrari Land included as it is one part of the admission price. Ferrari Land is dedicated to famous Italian car manufacturer and features over there you can find many very cool and fun attractions, especially for all the car lovers. One of the coolest attraction that you can visit there is definitely Red Force roller coaster, so be sure to check it out! Besides that, all the visitors can enjoy different shows and exhibitions that showcase the history of the Ferrari brand. So, besides fun, you can also learn something new.
Port Aventura Water Park
From Port Aventura World, you can find also an incredible water park, that is perfect for everyone who love spending time in water or want to cool off on a sunny and hot day. The water park has many slides and pool and one of them is called King Khajuna. One cool fact about it is that it is actually the tallest free fall slide in Europe. Besides that, all the lovely visitors can enjoy access to the park`s wave pool and lazy river. You don`t have to worry about pool towers and you can pack your bags lightly, because the park provides all its guests with towels and other amenities to offer as comfortable and enjoyable experience as possible.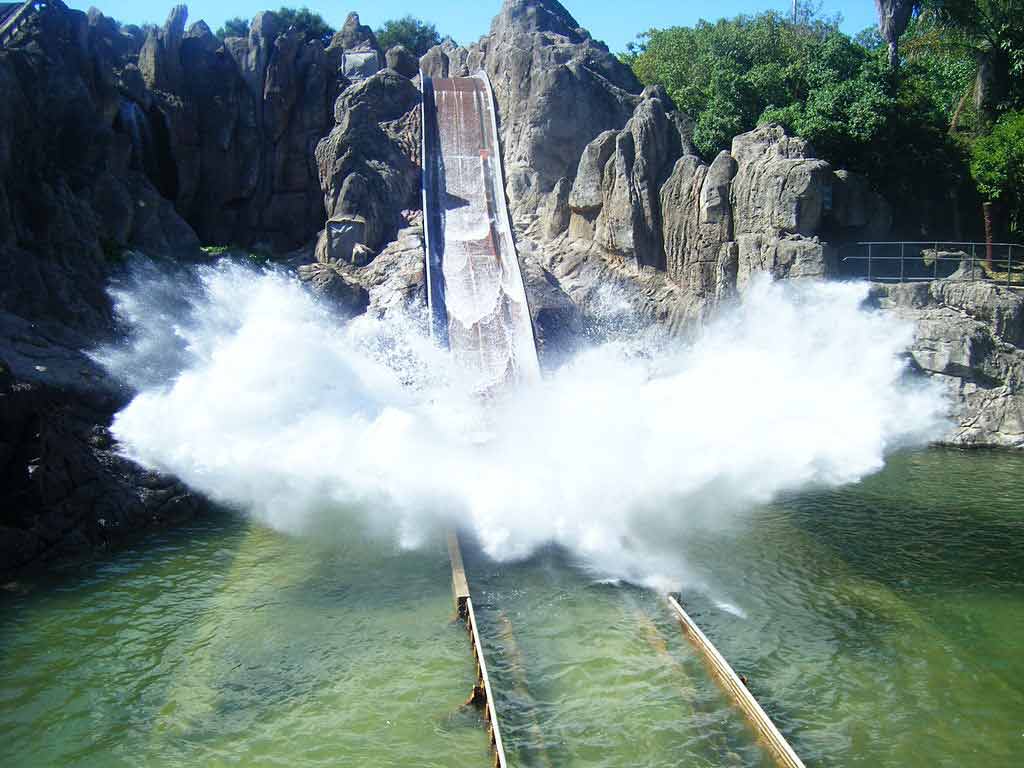 What are the best attractions in the park?
Port Aventura Park has more than 40 fun attractions, many dedicated to children, but you can also find many cool attractions for adults and young people who want to have fun. The attractions can that you just can not miss at amusing Portaventura are:
SHAMBHALA ROLLER COASTER
This attraction is the classic roller coaster located in the middle of the interesting China area. It is recommended for strong hearts as it is one of the tallest and fastest roller coasters in Europe. They are part of the hypercoaster category, having huge dimensions and reaching breathtaking heights, up to 76 meters and speed up to 83 miles per hour. They are characterized by 5 camelbacks. These are voids that are created in the passage from top to bottom suddenly. The crazy ride has a steep drop and multiple airtime hills, giving its visitors an experience that they will always remember. During the breathtaking ride you can also access the amazing views of the park and its surroundings. To be able to visit this attraction, you have to be at least 1.40m tall, and it is still recommended for older boys. For all the thrill seekers this roller coaster is definitely a must visit.
TUTUKI SPLASH
ANother thrilling attraction at PortAventura World is called Tutuki Splash. It is located in the Polynesia area, and is a quick and intense attraction! This cool water ride takes visitors on an enjoyable journey through a tropical jungle from where you can find eye pleasing waterfalls and animatronic creatures. The highlight of that ride is a mega dinghy that will throw you against a wall of water. In fall it moves more than 1000 liters of water and reaches the speed of 60 km/h. This attraction is for both, children and adults. To be able to climb it you must be at least 1.20 meters high. For children and especially if you are 1.40 meters tall, you must be accompanied.
HURAKAN CONDOR
Hurakan Condor is another fun attraction that you can find at Port Aventura. It is located in the exotic Mexico theme area and it is considered as the most thrilling attraction there. It is a tower that stands at over 300 feet tall. It is one of the tallest ones in Europe. It will take you to the highest point of the park, up to dominate the Spanish coast and all of the park. It is definitely a beautiful view of theme park and its surroundings. In a moment you will be dragged down at supersonic speed, up to 71 miles per hour. The last 24 meters are completely dark: like being inside a bottomless pit. To be able to climb it you must be at least 1.40 meters high, and not more than 1.95 meters. We recommend this attraction for everyone who enjoy adrenaline rush.
How can I get to the park?
If you are in Tarragona or Salou, to get to Portaventura the car is to be avoided. Solutions such as bus or train are more convenient, considering that at the theme park the parking costs 10€. BUS If you decide to get around by bus, along the Costa Dorada you will have a dedicated line every day that will take you directly to the entrance of Portaventura. The reference company is Plana and stops at Tarragona, La Pineda, Salou (Pl. Europa and Vil-la Romana), Portaventura. TRAIN If you are in Tarragona the train is the cheapest and most convenient solution. The regional train takes about 15 minutes to reach Portaventura, at a cost of about 2€. The train also passes through Salou, but it is not convenient given the brevity of the journey. Portaventura is located about 100 km south of Barcelona and is easily accessible by public transport. Being a very popular attraction, you can buy packages including tickets and buses from Barcelona. We definitely recommend you to check it out.
Hotel Port Aventura
One very good thing for all the visitors is that exciting Port Aventura offers many different accommodation options. You can find a wide variety of some very good options. There are six amazing hotels with different price categories. The cheepest choices are hotels with 130 € for the night and the most expensive one is a hotel called Mansion de Lucy and its price for one night is 295 €. The hotel called Hotel Port Aventura is probably the best possible option for anybody who is looking for a comfortable and luxurious stay. This great and lovely hotel is located just inside the fun adventure park, therefore all the guests who are staying there, will be having super easy access to all the entertaining attractions. The Hotel PortAventura offers many awesome amenities, for example like an amazing pool where to swim, a gym with great equipment and of course a spa where to treat yourself after the long day. On top of that, all the guests who are staying at this hotel can enjoy tasty meals at the Buffet del Port. From there you can find many delicious and different options as they serve a variety of international cuisine.
Why to visit Port Aventura in Spain?
PortAventura World is absolutely a must visit destination for everybody who like to have a lot of fun. So, whenever you are travelling to Spain, be sure to check it out. It has variety of fun attractions, including, the Hotel Port Aventura, the Port Aventura Water Park, Ferrari Land, and the PortAventura Theme Park. Besides that, you can find many other attractions as well. If you are visiting this fantastic park, then you can also enjoy the park`s beautiful tropical plants and of course if you are a fan of an amazing firework display, then you can enjoy one at the end of every day. By saying all that, why not to check this fun and amazing park out. We definitely recommend you to plan your trip there to experience all the thrill and excitement that park offers.