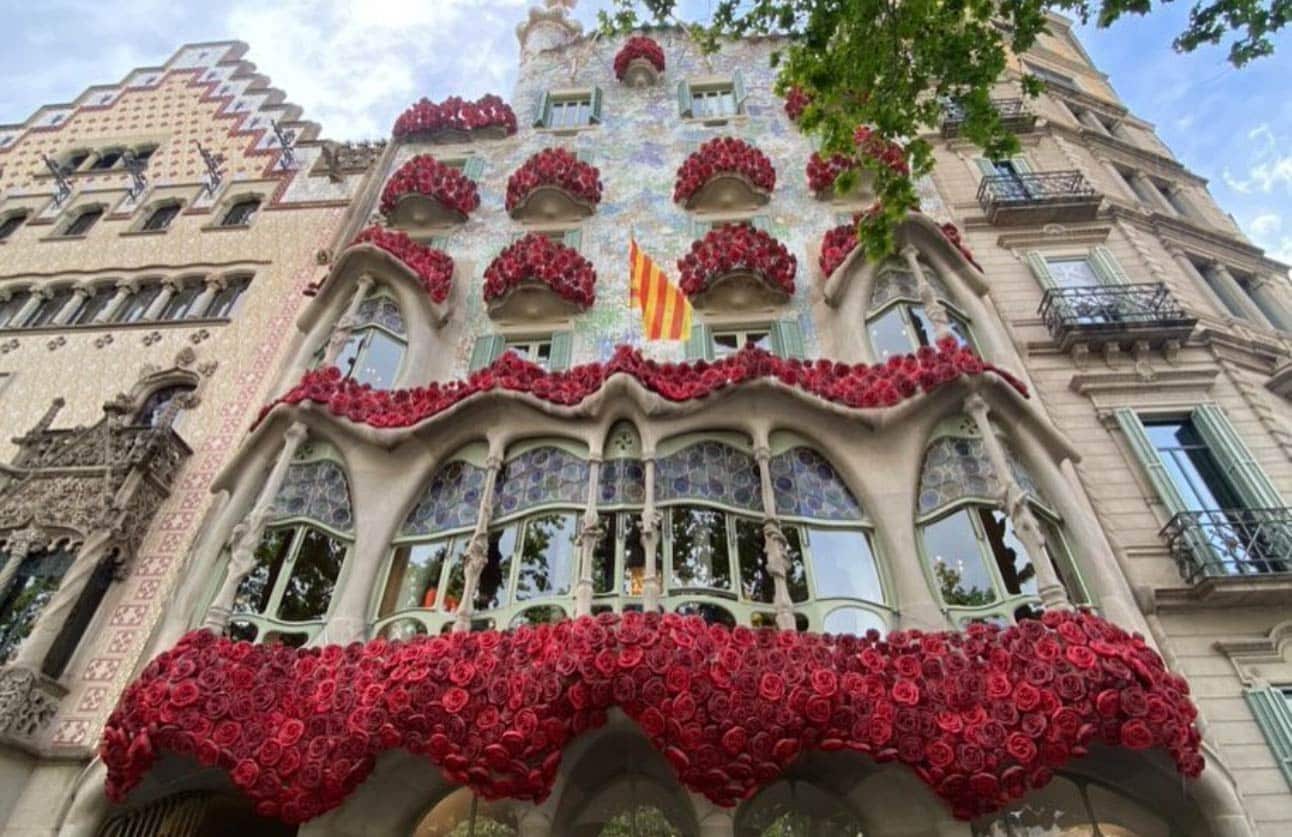 Sant Jordi: A day filled with flowers and books
Barcelona is a well known and very beautiful city. However, a lot of people do not know that it is actually a capital of Catalunya. There are many cool traditions that they celebrate and one that they are celebrating is Sant Jordi day. For those who haven`t heard about it before, it is similar to Valentine`s Day.
It is celebrated on the 23rd of April (23 de abril) and it got its name after the patrón de Cataluña. The patron`s name is Sant Jordi. Locals are also calling this day "dia del libro", "internacional del libro" and "diada de Sant Jordi". Also rey Alfonso xiii is related to the history of that day.
The Day of the Book meets love
This day is one of the most original and beautiful celebrations in Catalonia. It is celebrated on 23rd April (celebra el 23) It is a festival of popular character, combining culture and romance. It combines the celebration of the day of the book with the day of lovers. Also this day promotes reading (fomentar la lectura).
For the occasion of this day, couples are exchanging gifts. Because of the tradition men receive a book and women a rose. However, it is also common for men and women to give each other books and roses.
During this day Barcelona is transformed into a huge bookstore and a flower shop. The streets are filled with people walking through stalls of books and roses. They are looking for gifts and they are not looking it only for their loved ones. People are also buying gifts for their lovely friends and relatives.
Throughout the city, you can find many different stalls with the newest books. Furthermore, you can see famous authors signing copies of their works. And, of course, smell and buy the beautiful red roses.
What can you do in Barcelona during this day?
You can walk around the city and breathe in the festive air. The places that you just must see are: Las Ramblas, Paseo de Gracia, Paseo de Sant Joan and Rambla de Cataluña. In these places you can find the stalls of books and roses. Furthermore, there are some workshops and shows organised.
Besides that, during the day, it is easy to attend the performances of "sardana" (traditional dance). And the popular "castells" (human towers) in places like the Plaza Sant Jaume.
The day of Sant Jordi also offers the opportunity to visit some famous buildings for free. For example you can visit Town Hall or Palau Güell. Also, be sure to check out Modernist Enclosure of Sant Pau and Palau de la Generalitat.
In these places some special activities are organised for the visitors as well. Also, we recommend to visit Casa Batlló, because it is decorated with red roses and looks spectacular on this day.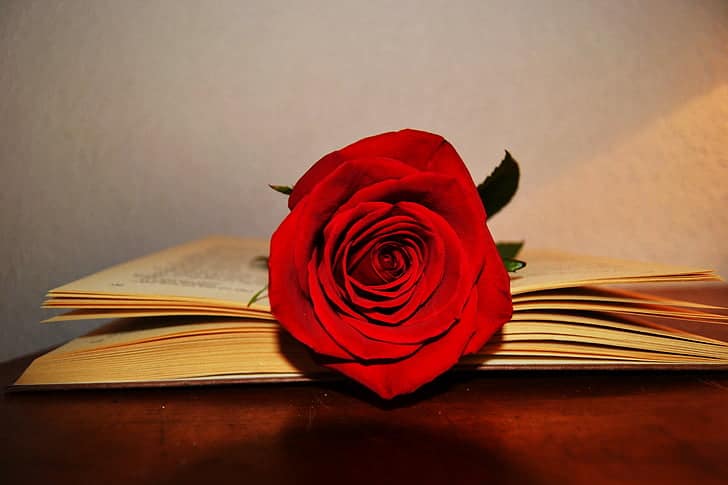 How did this party come about?
This charming festival comes from a set of traditions from different eras. The feast of Sant Jordi (San Giorgio), patron saint of Catalonia since the fifteenth century. The famous legend of Sant Jordi (leyenda de Sant Jordi) is about dragon, prince and princess.
There was a dragon who scared people and the princess. So, charming prince decided to the dragon. He stabbed the dragon with his sword until the animal was dead.
After a while, roses began to grow from the dragon's blood. Prince took one rose and gave it to the beautiful princess.
Also, there is a tradition to visit the chapel of Sant Jordi of the Palace of the Generalitat. There they used to organise a fair of roses for the lovers. For this reason San Jordi is also known as the patron saint of lovers in Catalonia.
You can find the places with stalls of books and flowers at Passeig de Gràcia and Arc de Triomf. Also, at Plaça Reial, Rambla de Poble Nou, Jardins del Palau.