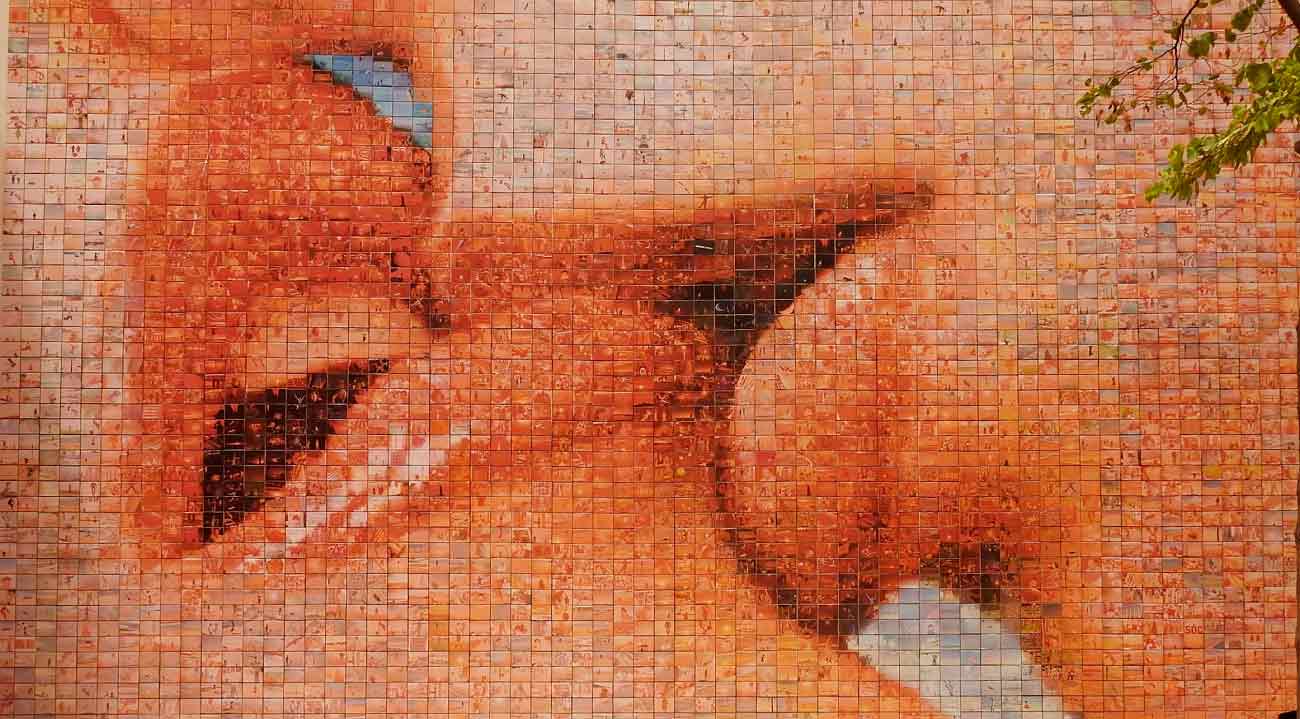 Visit Barcelona, a famous corner of Spain
Visit Barcelona this year. Today I bring you a gift, from traveler to adventure traveler! I have you a top 5 of the most instagrammable places in Barcelona. So if you are interested in uploading to your networks: Then meet those beautiful places that make this city the most beautiful, meet Instagrammable Barcelona.
Remember that I also have other tops of fantastic places in Barcelona, ​​such as viewpoints of Barcelona, bars to visit with friends and my last article on the best-known streets of Barcelona for its architecture.
I invite you to read them too, in case you want more options when visiting this great Spanish city. Also, take into account our article with recent information on restrictions due to covid-19 in Spain.
Next, I will tell you about my top 5 of the best places in Barcelona. Here you need to post on your social networks.
Top 5 most places instagramables chose to visit Barcelona
I will start with position 5 to the first, in my list of the most beautiful places in Barcelona.
• The most famous roof when you visit Barcelona
If you are in Barcelona and you do not visit La Pedrera, it is as if you had not been to Barcelona.
Visiting Casa Milà is one of the things that you cannot miss on your trip.
Casa Milà is famous for its unique terrace, which is why it is one of the most impressive parts of La Pedrera.
The chimneys are impressive, they are shaped like the heads of warriors.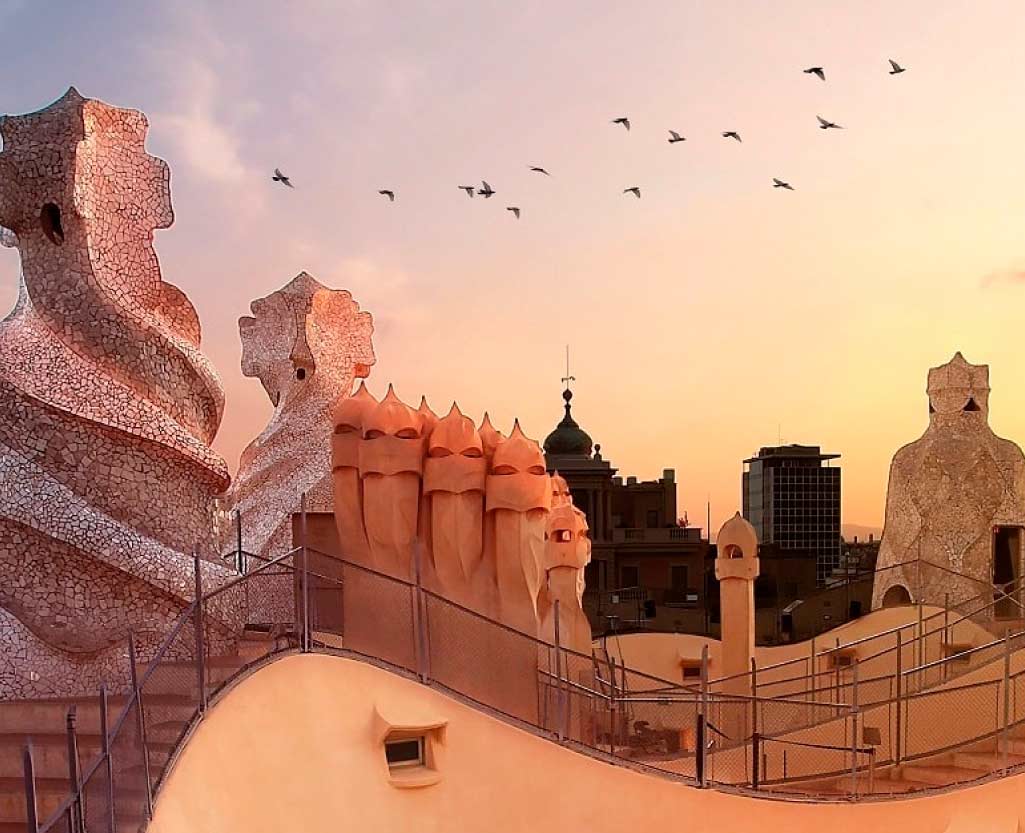 From this place, you can enjoy wonderful views of the Catalan capital. You can see the Sagrada Familia and the Torre Glòries, it also seems that you are touching the sky with your hands.
There are exactly 38 chimneys and 6 large sculptures, which are the stairs that descend to the attic of the building. The floor of the terrace is uneven and the stairs that wind around the walls emulate the forces of nature: earth, water, fire and air.
The atmosphere that you feel in this place is unique. It allows you to listen to the elements of nature while you admire the magical chimneys. Something that you should definitely experience and captured in a photo, for the memory of such a beautiful adventure. 
• La Boquería, Barcelona
It is almost unforgivable if you miss it when you visit Barcelona, without first photographing this beautiful place. Is the most famous market in the city, it is full of colors and people.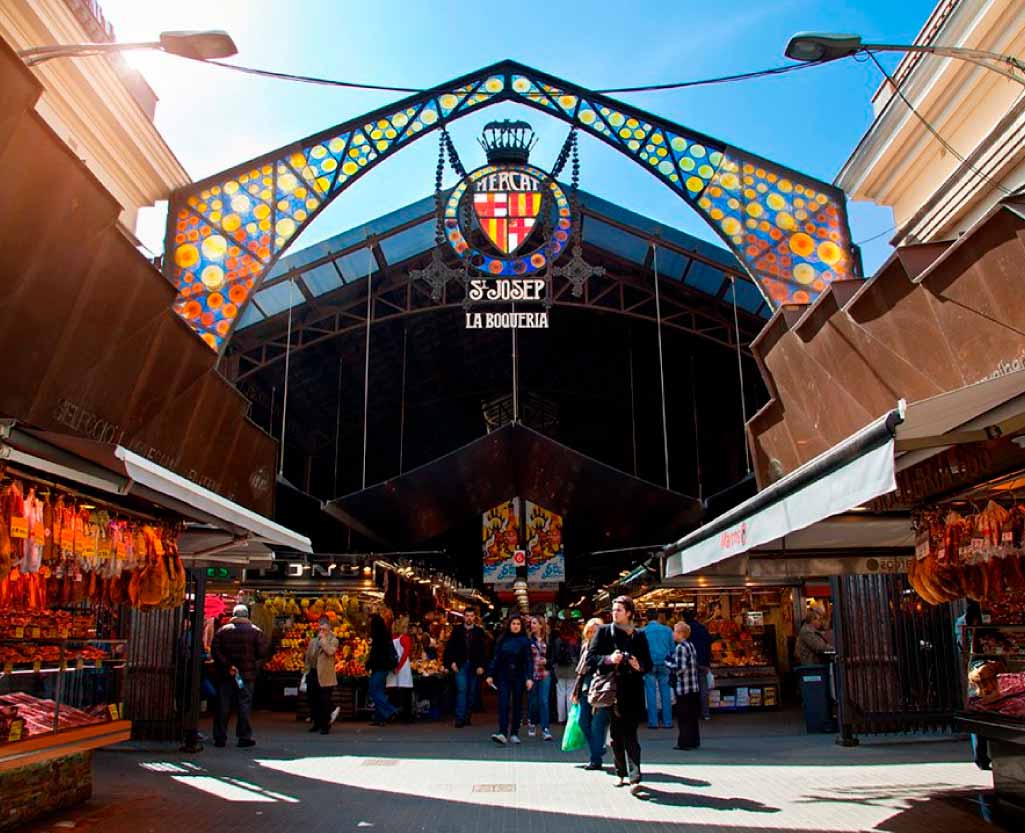 It is located in Las Ramblas, a well-known place in this beautiful Spanish city.
Colors is what else is here, you will not need a filter to enhance the color. You can see it from its facade, the greengrocers at the entrance and its impressive display of products call our attention from the beginning.
The candy stand is one of the most photogenic places on the market.
Just with a photo of its facade, you will realize how colorful and cheerful the place is.
• Picturesque streets of Raval and Barceloneta
The streets of the popular neighborhoods of Raval and Barceloneta have a great attraction to immortalize postcard-worthy pictures. 
You just have to look up and see around you. These unique neighborhoods have narrow, dark alleys, which are lit with a little sunlight.
You can also see small balconies overflowing with plants, clothes hanging all over the alley and the occasional neighbor leaning out.
Definitely a very colorful, harmonious and unique neighborhood in all its aspects.
• Plaza del Tibidabo
If what you like is an adventure and you are not afraid of heights, this is the right place to visit.
You can take advantage of the beautiful landscape of the Giradabo, the Ferris wheel of the Tibidabo amusement park.
A great place that is right between the sea and the sky.
The illuminated city at your feet, a perfect setting to visit Barcelona.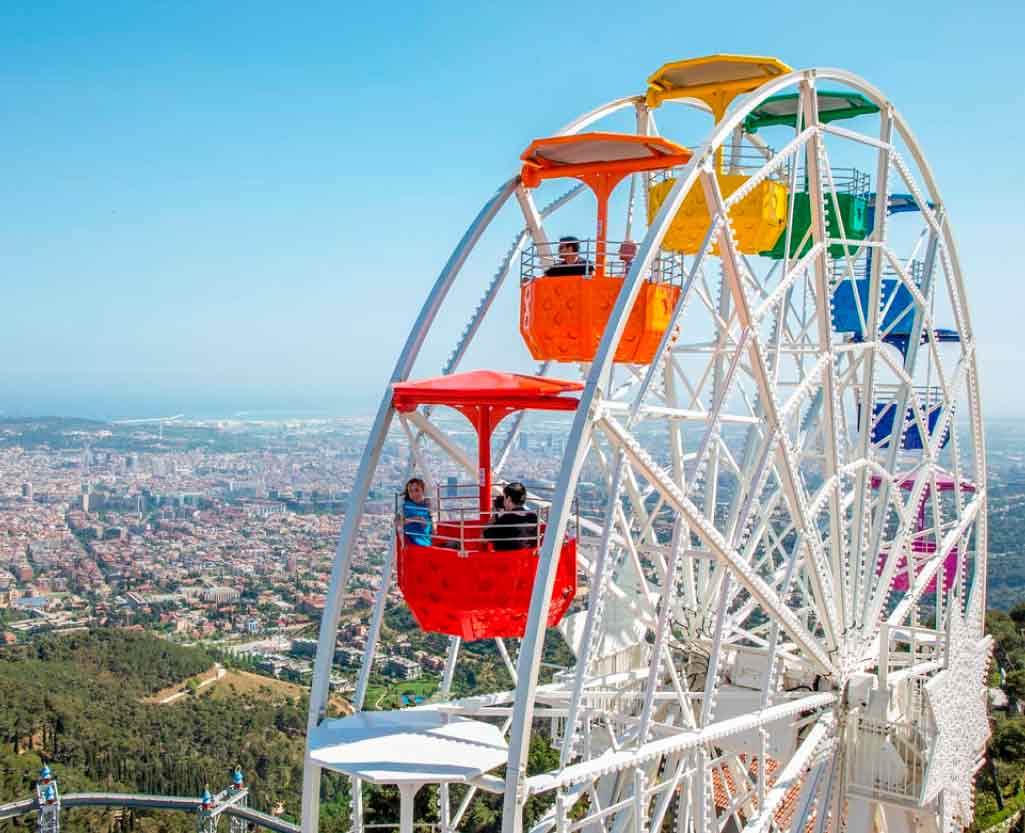 It is located at the highest point of the mountain and has become an icon of the Catalan capital for its colorful baskets.
Also if you do not have vertigo, from the attraction of the Watchtower you can take excellent photos. Unconventional but spectacular photographs.
• Plaza de Isidre Nonell
This somewhat "discreet" place is in the Ciutat Vella neighborhood near the Cathedral of Barcelona. It is called 'El món neix en cada besada', a ceramic mural full of romanticism.
Due to this mural, Barcelona has become the city of kisses. " The món neix in each kiss ", popularly known as 'El muro del beso'.
The artist in charge of this work of art and love is Joan Fontcuberta. It was he who composed this mural with 4,000 photos sent by anonymous people from Barcelona.