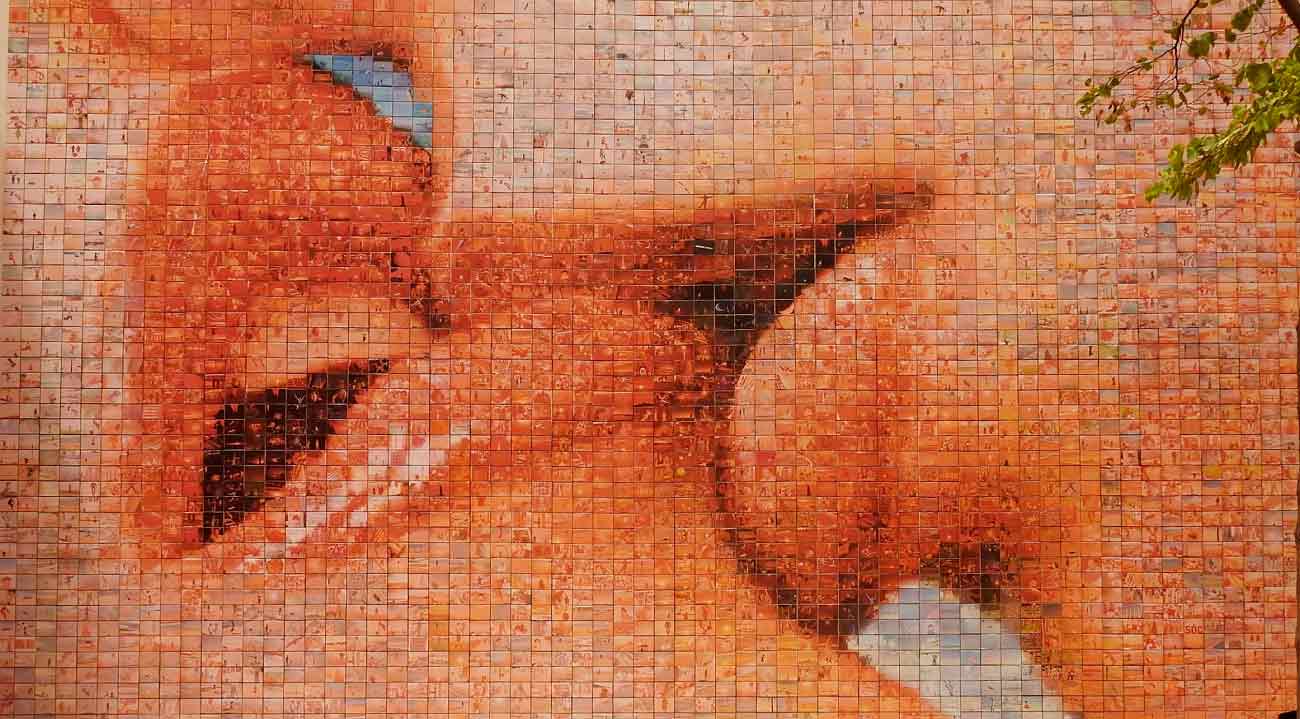 Visit Barcelona: Here are 5 spots for your IG
If you are planning to visit Barcelona and you really like taking photos, then we have something just for you! That is right, we have made a list of a top 5 of the most instagrammable places in Barcelona. So if you are interested in uploading them to your networks, then start reading and get to know those places that make this city the most beautiful.
Remember that we also have other great lists of fantastic places in Barcelona, ​​such as viewpoints of Barcelona, bars to visit with your lovely friends and our last cool article about the best-known streets of Barcelona for its amazing architecture. Now, we would like to invite you to read our other articles as well, just in case you want to have more options when you are visiting this great capital of Catalunya.
Also, keep in mind that we have one article about recent information about restrictions due to covid-19 in Spain. But now, it is time to find out about our top 5 of the best places in Barcelona where to take pictures for your social network accounts to post them later.
When is the best time to visit Barcelona?
Barcelona has a lot of sunny days, but the ideal time is to visit in July and August. These months are called tourist season, because many tourists are planning their vacations then. Also, during that time a lot of music festivals are happening, one of the most famous one is definitely Primavera Sound.
However, if do not like hot weather so much and you are not so interested in visiting beaches, then consider visiting Barcelona during shoulder season. Spring and autumn is not the best time of year to visit this beautiful city, because it then you will have some rainy days.
However, there are a lot happening in spring and autumn as well, for example on 11 of September, national day of Catalonia is happening and you can take part of its activities. Also, during winter it is exciting to visit Barcelona, because then the city is decorated with lovely Christmas lights and you can visit many Christmas markets. The coldest months in Barcelona are January and February, then the average temperatures are between 9ºC and 15ºC.
Visit Barcelona: 5 spots for your IG
We will start with position 5 to position 1 based on our preferences of the most beautiful places in vibrant Barcelona.
La Pedrera, the most famous roof top when you visit Barcelona
If you are in Barcelona and you do not visit La Pedrera (also known as Casa Mila), it is like you have not been to Barcelona. Visiting Casa Milà is one of the things that you absolutely cannot miss on your trip. This gorgeous building is designed by talented architect Antoni Gaudi and it was built between 1906 and 1912. Casa Milà is famous for its unique terrace, making it one of the most impressive parts of La Pedrera. It is like this because it has undulating stone walls and wrought iron balconies. The chimneys are very impressive, shaped like warriors' heads.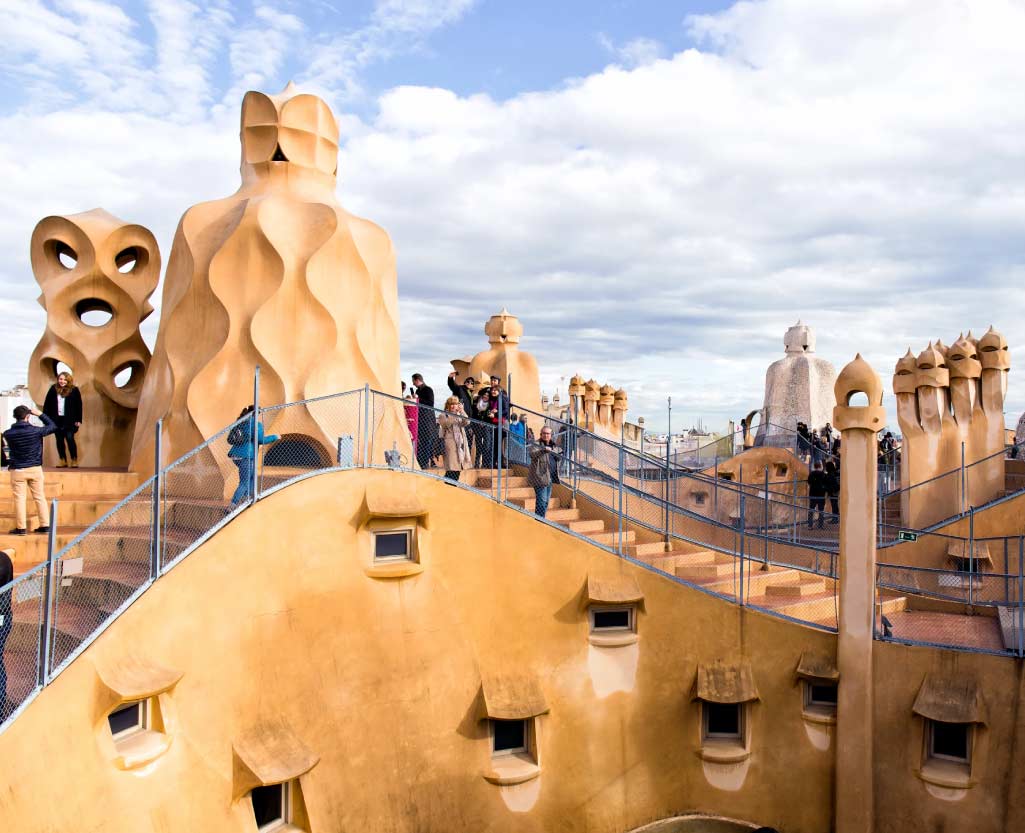 There are exactly 38 chimneys and 6 large sculptures, which are the stairs leading down to the attic of the building. The floor of the terrace is uneven and the stairs that wind around the walls emulate the forces of nature: earth, water, fire and air.
La Boquería, Barcelona
La Boquería is almost unforgivable to miss when you visit Barcelona. This is the most famous market in the city, full of different bright colours and happy people.
It is located in Las Ramblas, a well-known street in this beautiful capital of Catalunya. The colours are the most important thing here, so you won't need a filter to enhance the colour. You can see it from its facade, the greengrocer's shop at the entrance and its impressive display of products attract our attention from the beginning.
The candy stand is also another one of the most photogenic places in the market. Just with a picture of its facade, you will realise how colourful and cheerful the place actually is. Besides, it is a good place where to take amazing pictures, it also has a lot to offer! You can taste a local cuisine there, as you can find different pop up restaurants there, where you can order paella or delicious tapas. It could be another idea for your social media posts, to take a picture about delicious local food.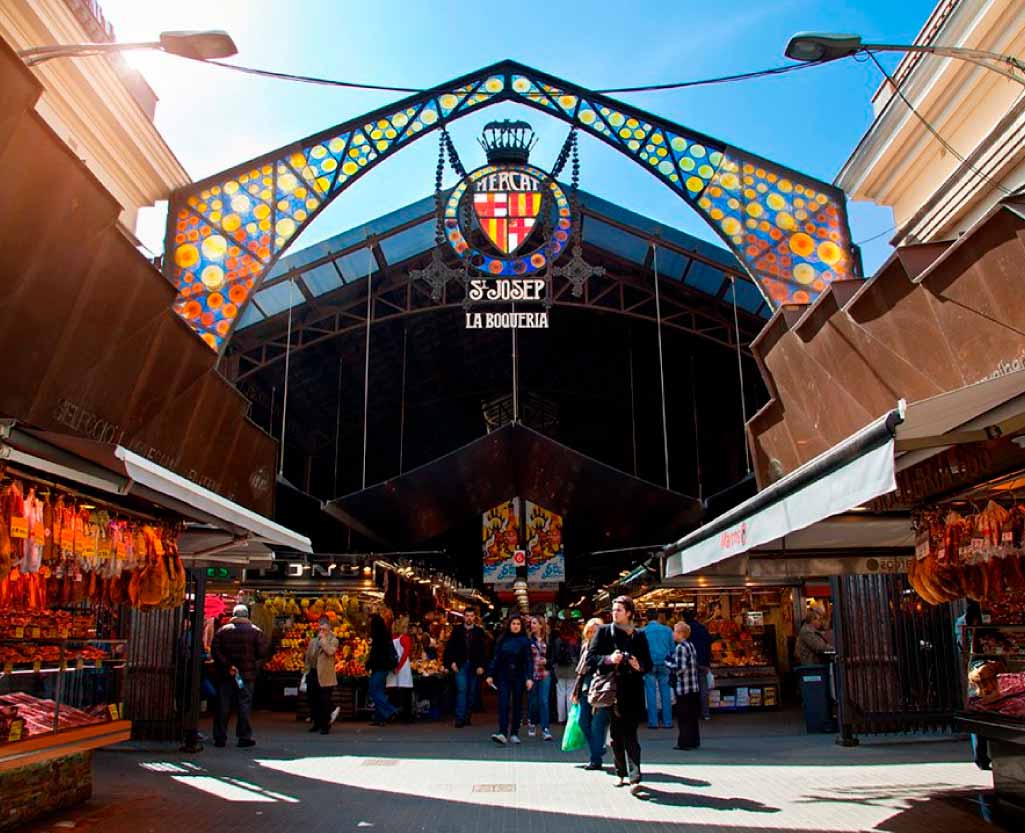 Picturesque streets of Raval and Barceloneta
The streets of the popular neighborhoods of Raval and Barceloneta are very attractive for postcard-worthy pictures. Just look up and look around. These unique neighbourhoods have narrow, dark alleys, which are illuminated by a little sunlight. If you stand there, in the middle of the street, you can easily get a cool photo of yourself and surroundings.
You can also see small balconies overflowing with plants, clothes hanging all over the alley and the occasional neighbour peaking out. Definitely a very colourful, harmonious and unique neighbourhood in all its aspects. Also, if you are wonder around the streets, you may find many lovely coffee and bakery shops that offer a lot of tasty pastries. There are many famous pastry shops that offer creative and colourful cakes or cookies. Saying that, it could be another thing that is worth capturing, so you can create a social media post afterwards.
Plaza del Tibidabo
If you like hiking, beautiful views and adventures and you are not afraid of heights, then Tibidabo is the right place for you and you are going to enjoy it a lot! It is a mountain and it has became popular place for visiting, because from there you can access some of the most breathtaking views of the city. The mountain is 512 meters high and is actually the highest point in the Serra de Collserola. Also, it has a great amusement park, where you can have a lot of fun and let off some steam! It opened in 1900s and visitors can still enjoy its attractions.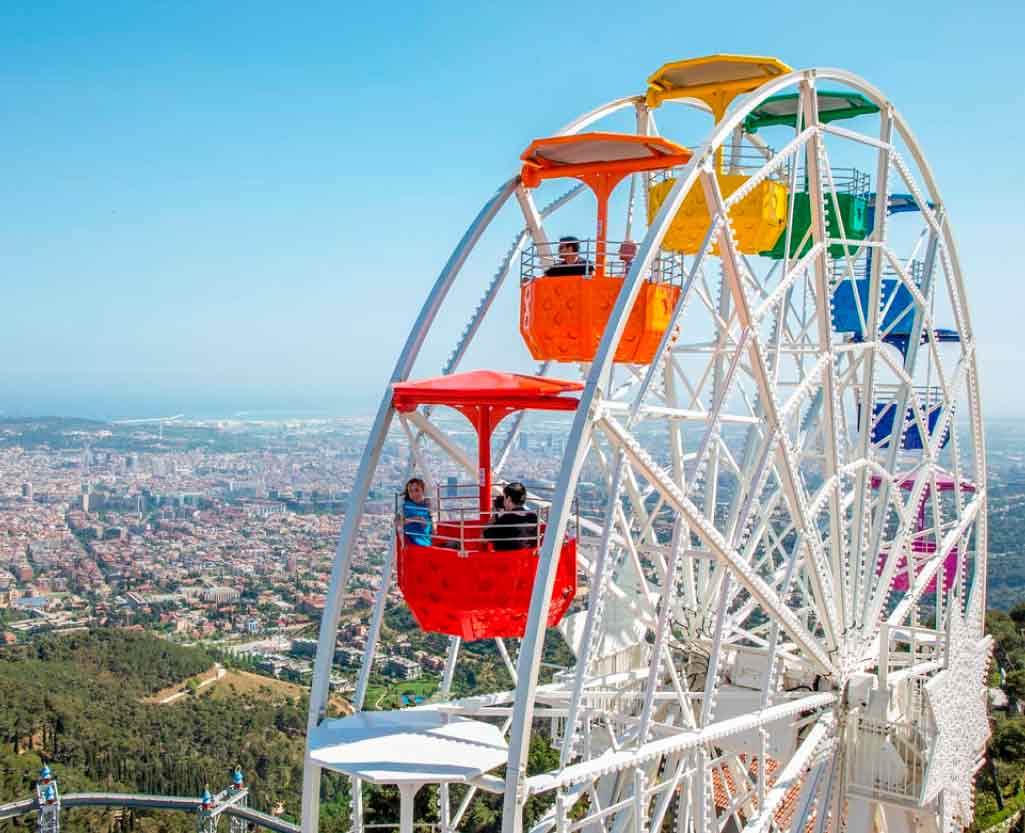 At the amusement park you can find a ferris wheel, a roller coaster, and a carousel. So, a lot of fun is guaranteed. Furthermore, it is a cool place for taking some awesome pictures as you can take advantage of the beautiful landscape of the Giradabo, the Ferris wheel of the Tibidabo amusement park. It is a great place that is right between the sea and the sky, where you will be able to see the illuminated city at your feet. It is located at the highest point of the mountain and has become an icon of the Catalan capital for its colourful baskets. If you do not have vertigo, you can take excellent pictures of the Watchtower from this attraction.
Plaza de Isidre Nonell
This somewhat "discreet" place is in the Ciutat Vella neighbourhood, near the Cathedral of Barcelona. It is called 'El món neix en cada besada', a ceramic mural full of romanticism, popularly known as "El muro del beso". Because of this mural, Barcelona has become the city of kisses. The artist in charge of this work of art and love is Joan Fontcuberta. It was he who composed this mural with 4,000 photos sent by anonymous people from Barcelona.