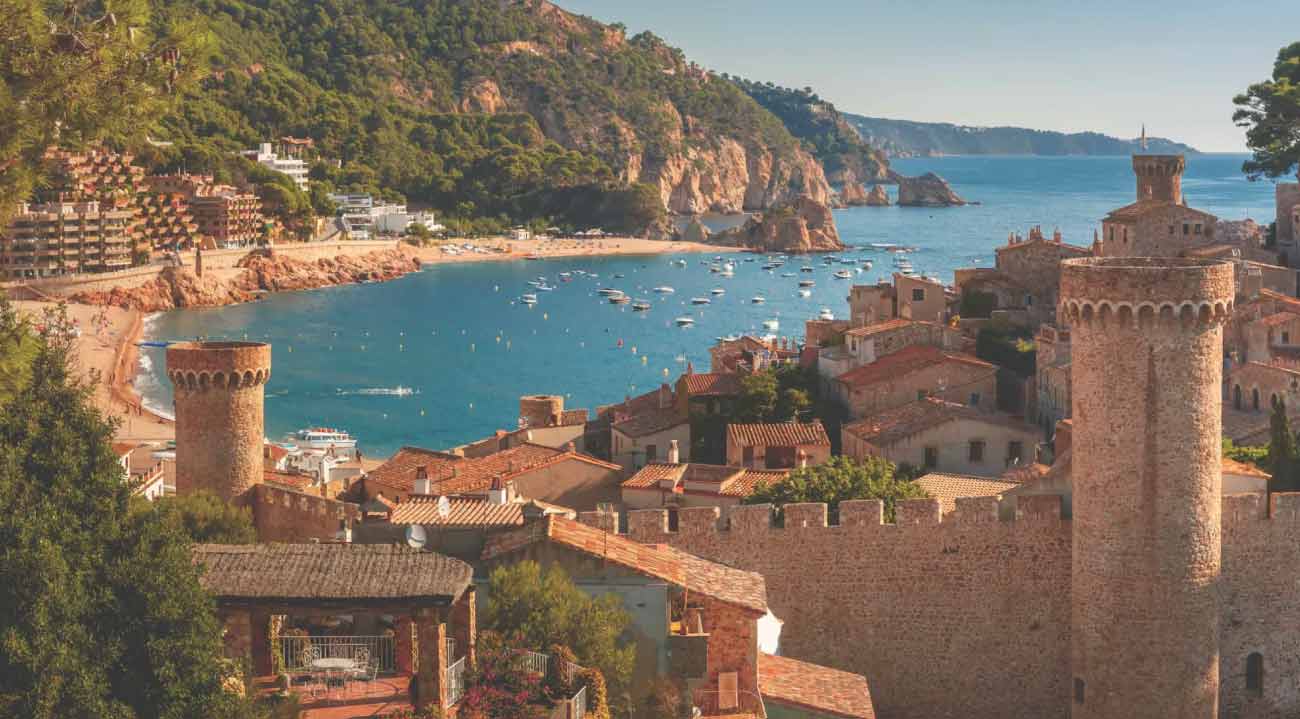 Catalonia, unique traditions and culture
Located in the northeast of Spain, Catalonia is positioned as one of the richest and most culturally beautiful autonomies. A place that allows you to explore multiple geographical contrasts and historical traditions. From the peaks of the Pyrenees to the celebration of Sant Jordi.
Beyond belonging geographically to Spain, Catalans show a strong sense of identity. You can feel it while walking through the streets of Gracia (Barcelona), surrounded by red and yellow Catalan flags (symbolic colors of Catalonia).
Or when experiencing the enormous commotion related to the national day.
En nuestro artículo. Le presentaremos brevemente algunas de las tradiciones más famosas de Cataluña, que son verdaderamente notables.
Sant Jordi, fiesta tradicional de Cataluña
Sant Jordi is undoubtedly a key date in which we can experience one of the most outstanding Catalan traditions. On this day we find books and roses throughout the city as a tribute to the patron saint of Catalonia. Showing the 2 key elements of this celebration that consists of a combination of culture and love.
Behind this celebration there is a love story, where the powerful Jordi saved a princess from a terrible dragon that scared everyone. After stabbing the dragon, a rose bush emerged from the blood of the fearsome animal. Allowing Jordi to grab a rose and give it to the princess. From this day on, every April 23, you can find the streets full of books and roses, as well as in the buildings with floral decorations.
Tió de Nadal, known as Caga Tió – Christmas
Caga tio, literally translates as "throw a garbage can, mate." It is a Christmas tradition where children hit the trunk of a tree, while singing a Christmas carol where the lyrics invite the trunk to jump (Caga tió, hazelnuts and nougat / If you don't want to poop / We will hit you with a stick), a garbage can that it will take the form of Christmas gifts.
Calçotada, gastronomic festival of Catalonia
Calçotada is celebrated as a community meal where everyone eats calçots. Family and friends get together to grill these famous young onion sprouts. This is one of the most loved products in Catalonia.
La Calçotada de Valls is held every year. On the last Sunday of January and what is really special about this event is the social sense of belonging to a community. Where family and friends connect to share a pleasant moment while eating.
Castellers
Es el concurso de torres humanas más famoso, los Castellers son la tradición más antigua de Cataluña. La comarca de Tarragona dio origen a este evento hace más de 200 años.
The first casteller ever documented dates from the year 1801. Built in the city of Valls during the religious festivities of the Virgen de la Candela. Since then the tradition has seen ups and downs in popularity.
Durante la década de los 90 aumentó la popularidad gracias al apoyo brindado por los medios de comunicación.
Nowadays, especially during the summer, several contests can be seen on television in multiple locations in Catalonia, exposing this very popular tradition.
Festas de Gracia, auténtica tradición de Cataluña
To close our list, we will focus on the Festa Major de Gràcia, an authentic Catalan festival recognized as one of the most vibrant and impressive. Based specifically in the Gracia neighborhood, located in the heart of Barcelona. This celebration takes place over a period of between 7 and 10 days.
What makes this event unique are the spectacular decorations that you can find when walking through every corner of the neighborhood. Mostly made and organized by the residents of each street, as well as a great variety of concerts and dances.
You can also witness the famous fire races (correfocs), a parade where participants wear devil costumes while jumping and dancing surrounded by fireworks.
These are just a few ideas related to key Catalan traditions. A short list among the many that show the uniqueness, history and enormous cultural value that you can find once you visit the region.
¡Reserva ahora nuestro tour a pie por Barcelona, ​​visita, explora y descubre más!