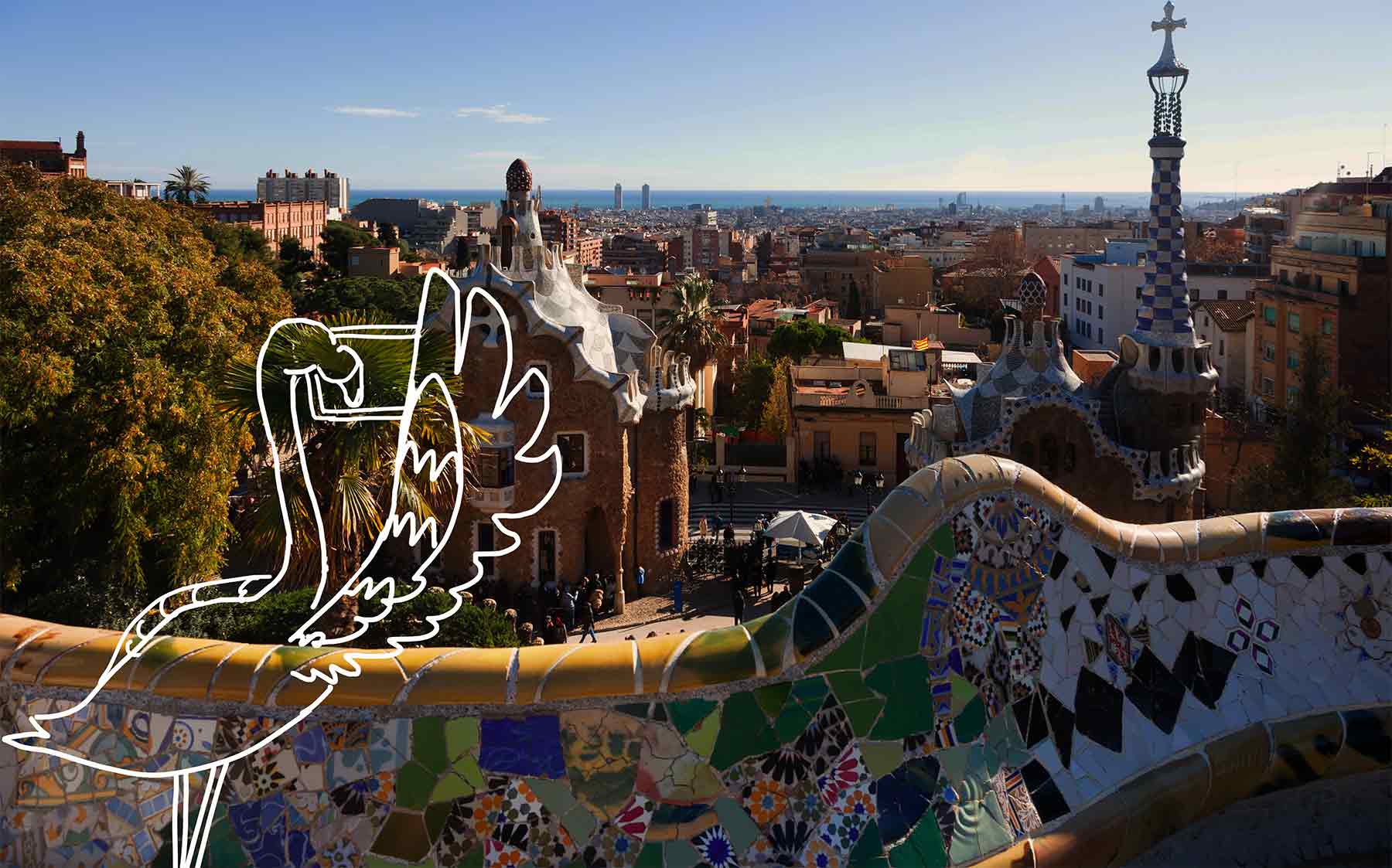 Barcelona in 3 days, the best of the best you should visit
Short business trip to Barcelona? Or visiting this city with your friends just for few days? Do you want to get to know this beautiful city during your short stay, but don't know where to start? We will give you a quick guide to see Barcelona just in 3 days!
What do you think? This way you can get to know the highlights of the Catalan city, without missing anything and staying only 3 days in Barcelona.
If you're still here, it means you are interested in this tour, so let's get started!
BARCELONA IN 3 DAYS
In this quick tour, we will mention the most famous and iconic places in Barcelona, ​​that you just can not miss! Of course they are not the only beautiful places that the vibrant Catalan city has, but it will be enough to give you an expression of how the vivid city looks like and what it has to offer. Luckily, Barcelona has very good public transport, so moving around the city is very easy!
If you have more time to stay in Barcelona, ​​then we recommend you to read other of our blogs in which we give you the rich overview of the top of the most beautiful places in the city. Also you can book different day trips from Barcelona.
In the meantime, let's start with our quick tour of Barcelona!
La Sagrada Familia, first place of our tour of Barcelona in 3 days
We will start our tour in one of the most famous places in the city, the temple of the Sagrada Familia. It is a must visit for everyone who is visiting the city. This world famous basilica was designed in the 19th century by Antoni Gaudì, a famous architect from Barcelona. It has been under construction for over a century, and is still a work in progress.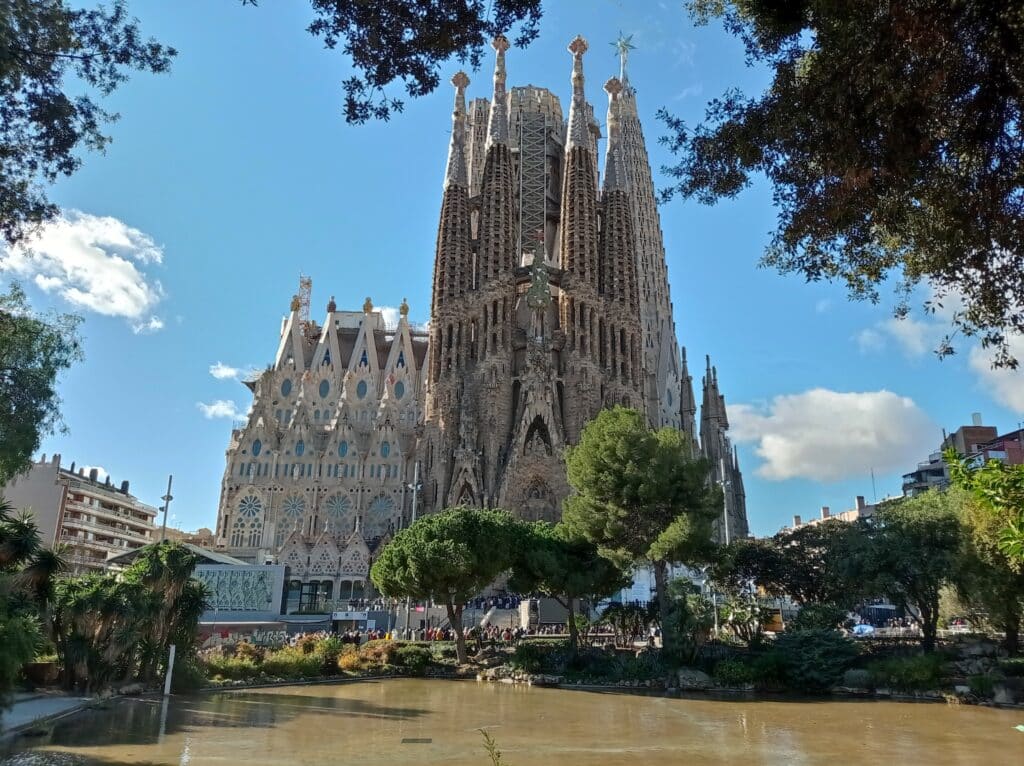 The Basilica of the Holy Family is Gaudi`s most precious work, because this temple became his obsession. The design of this basilica is truly unique. You can not find any other cathedral in the world like this. It is like this because Gaudi had a vison to create a structure that would be the last sanctuary of Christendom and he got his inspiration from nature and geometry.
You must visit this temple at all costs, we recommend you to go early as there are always huge queues to enter and see the majestic church inside. To skip the line, be sure to make a booking. Near the basilica you can also find a lovely green space, where to relax and take some time off.
ADDRESS: Carrer de Mallorca, 401, 08013 Barcelona, ​​Spain.
Casa Batlló
Casa Batlló is considered Antoni Gaudí's most complete work, a great jewel of modernism. His work is located in the heart of the Paseo de Gracia, Barcelona's golden avenue.
Gaudí clearly shows the art nouveau style in this architectural work, in which the structure represents the legend of Sant Jordi, which is one of the most important festivals in Catalonia.
If you like modernism and Gaudí's architecture, you must visit this emblematic building. Observe the facade, the ceiling and the interior with their obvious modernist styles. Near this beautiful masterpiece you can also find other Gaudi`s famous projects. For example Casa Mila (also known as La Pedrera) and Park Güell are just a short walk away.
La Rambla
La Rambla in Barcelona is also known as Las Ramblas. This is an emblematic walkway of the city that is located between Plaça de Catalunya and the old port. It is home to a variety of restaurants, attractions and talented street performers.
It is an area full of shops where tourists have a great time observing, shopping and walking through its streets. You can find thousands of travel items and souvenirs, as well as food and drinks throughout the visit.
Popular attraction on Las Ramblas is the local market called Mercat de la Boqueria. It sells fresh produce, meat and seafood. This market is a must visit with colorful displays of tropical fruits and the smells of local food.
Another thing to see there is the Liceu Theatre that has very rich history. It is one of the most popular opera houses in Europe and many famous artists have performed there. For example opera legends like Maria Callas and Luciano Pavarotti have had their performances there.
As you keep walking along Las Ramblas, you may also notice many historic and good looking buildings and landmarks. One of them is the Palau de la Vierreina, it is a cultural center that is an interesting visit for everyone. Also, you can see the Placa Reial, that is a charming square that is home to many quality restaurants and wine bars.
Picasso Barcelona Museum
Everyone knows Pablo Picasso, his name is famous in modern art and he has many well known paintings. He was born in Malaga in 1881 and when he became 13, he moved to Barcelona, where he studied art and had his first art exhibition. That is why you can find a museum about his work here, in Barcelona.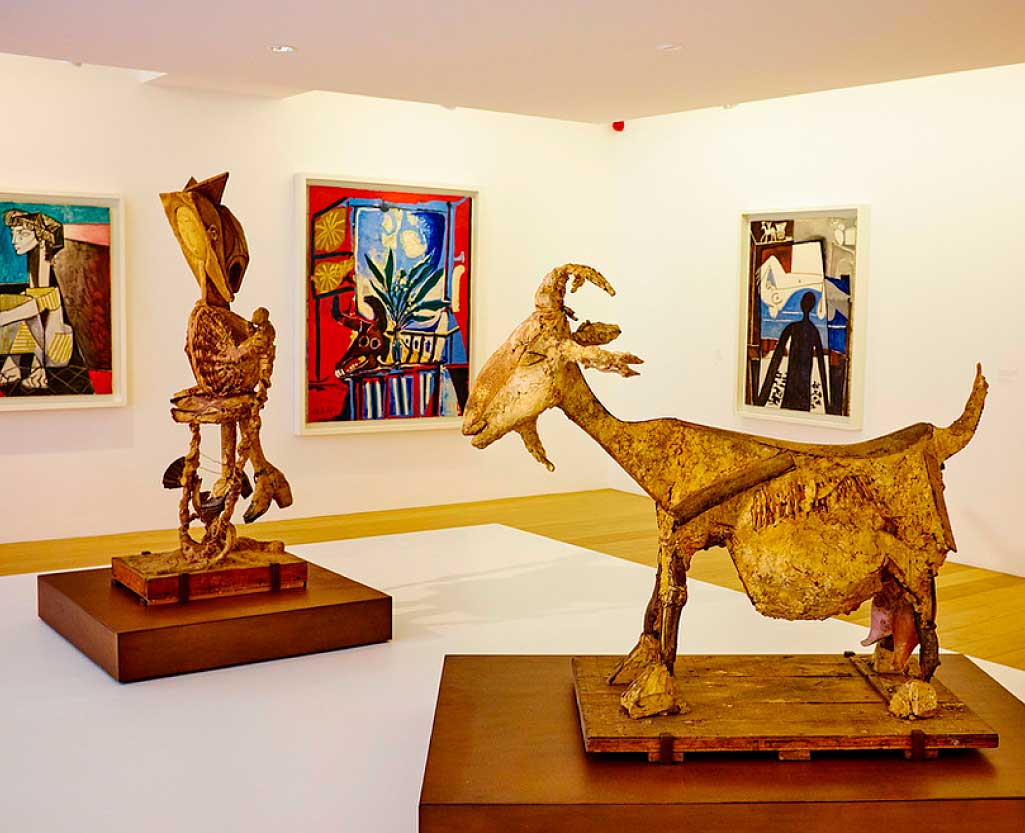 The Picasso Museum Barcelona, or in Catalan "Museu Picasso", is a must-visit for everyone who loves art. The museum is housed in Gothic mansion that has been restored to showcase Picassos`s art. The collection has 4,249 works of Pablo Picasso, including paintings, sculptures and ceramics. One cool thing about this great museum is that it has a collection of Picassos`s early works, by exploring it you can see how the artist`s style has developed over the time.
Also, besides to interesting Picasso`s works, you can find temporary exhibitions from another great artists. So, every time you visit this museum, you can see and explore something new.
If you feel like you want to get to know more about Picasso and hear the intresting facts about his life, then the museum offers guided tour and also audio tours. If you go along with this option, then you will also learn about techniques that Picasso used and where he got his inspiration.
ADDRESS: Carrer Montcada, 15-23, 08003 Barcelona, ​​Spain
La Boqueria Market
One of the best ways to taste the local food and see the culture is to visit local markets. In Barcelona there have been many markets throughout the history, but three of them are the most famous ones. The first one is called Santa Catarina and the second one is called El Born market. The third one is the most famous one and in this blog post we are focusing on that.
It is called the San José Market, better known as La Boquería, and it is a municipal market located on La Rambla in Barcelona. If you are interested in food an culture then it is definitely a place for you. From the market you can find a wide variety of fresh fruits and vegetables. Also, you can find exotic fruits and different kinds of meat, fish and seafood.
In addition to that, you can also find a pop up restaurants there, where you can enjoy tasty paella or taste other local cuisine. Besides being a place where you can buy all kinds of fresh produce, it is also a tourist attraction.
ADDRESS: La Rambla, 91, 08001 Barcelona, ​​Spain
Carmel Bunkers
If you want to enjoy a wonderful view of the city, you can go up to the Bunkers del Carmel, one of the best free things in Barcelona. It is one of the hidden gems in Barcelona as tourists are usually not aware about it. You can find this place in the Carmel neighbourhood at the top of the hill of Turó de la Rovira, offering incredible panoramic views.
To get there you have to climb steep hill but your efforts are worth it! Just wait until you have reached your destination and you will understand, because you will be rewarded with amazing views of Barcelona, and you can see a lot of well known landmarks like Sagrada Familia, Barcelona Cathedral and Torre Glories.
This is one of the best places in the city to watch the sunset after a long day of walking in this Catalan city. As the sun sets, the skyline is filled with different shades of pink and orange and seeing it above the city is just unforgettable experience. After the sunset you can also enjoy the city lights and bright stars in the sky.
Near there is also a museum as the bunkers were built during the Spanish Civil War to use this place as a defense against air attacks. You can find a lot of information about it, look the photos and materials that have preserved.
Gothic Quarter
The Gothic Quarter of Barcelona has many places that might catch your eye. It is famous for its medieval surroundings and very narrow streets. It is considered as one of the oldest parts of the city and from this neighbourhood you can find a lot of chic bars, quality restaurants and amusing museums.
To get you started, we are going to tell you a brief history about Gothic Quarter. Its past dates back to Roman era and then the Gothic Quarter used to be a commercial center and it was surrounded by big walls. During the Middle Age times, this area became the center of political life in Barcelona.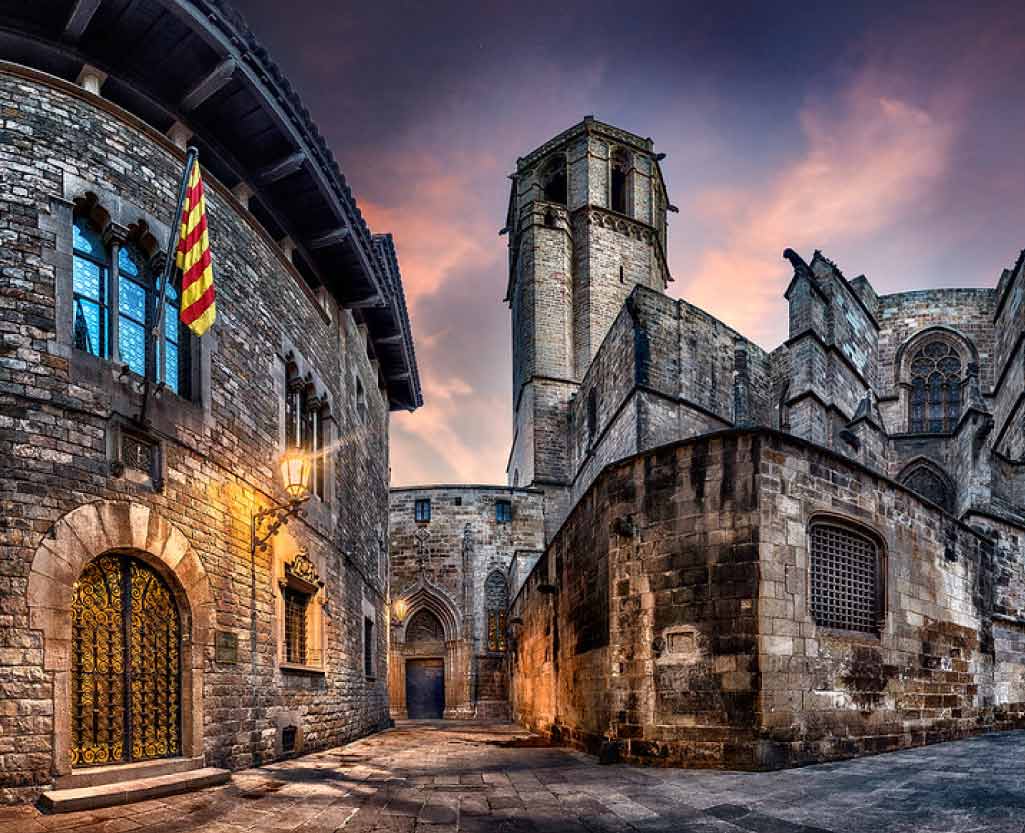 Today, it is a popular location for locals and tourists as this area has a lot to offer. From there you can find many cool shops, great restaurants, chic bars and of course beautiful landmarks! One of the most popular attractions that you can not miss is Barcelona Cathedral. It has a rich history and it is dedicated to Santa Eulalia, who is the patron of Barcelona.
To make it more easier for you, here is a list of places that you can see in the Gothic Quarter. Be sure to save it or make a screenshot of it to have it with you during your stay!
The Cathedral and its cloister
Plaza Sant Jaume
Casa de l'Ardiaca
Plaza de Sant Felip Neri
Barcelona City Council
Palau de la Generalitat de Catalunya
Plaza de Sant Josep Oriol
Plaza Real
MUHBA in Plaza del Rey
Montjuic Castle
This brilliant castle has a lot of history and is placed on a hill where you can see the whole city of Barcelona. The fortress was constructed in 17th century and it has its own role in the city`s history. At first it was built for the military reasons to protect the city.
Today, you can see a restored version of it as it has became a public museum. Inside the museum you can find different rooms and exhibitions that describe the history of Barcelona. Also, you can find a collection of old weapons and interesting military artifacts. Be sure to visit the rooms that used to prison cells, so you can learn more about the Spanish Civil War.
This gorgeous castle also offers one of the most stunning views of the city. From the top you can admire Mediterranean Sea, the city itself and its surroundings.
You can reach to this location by taking the metro or bus. Also you can enjoy a hike and go on foot up to the hill. Thea easiest way to go there is to take the Montjuic Cable Car from the Paral lel metro station.
Magic Fountain of Montjuic
The Magic Fountain of Montjuic, or simply Fuente de Montjuic, will be your last stop of the short tour.
It is the perfect place to spend a splendid night, located in the Carles Buïgas square in the Sants-Montjuïc district of Barcelona. Here you can enjoy the play of lights in the water fountain, and to the rhythm of the music, the lights dance all night. This is a great end to a quick visit of Barcelona in three days.
ADDRESS: Plaça de Carles Buïgas, 1, 08038 Barcelona, ​​Spain