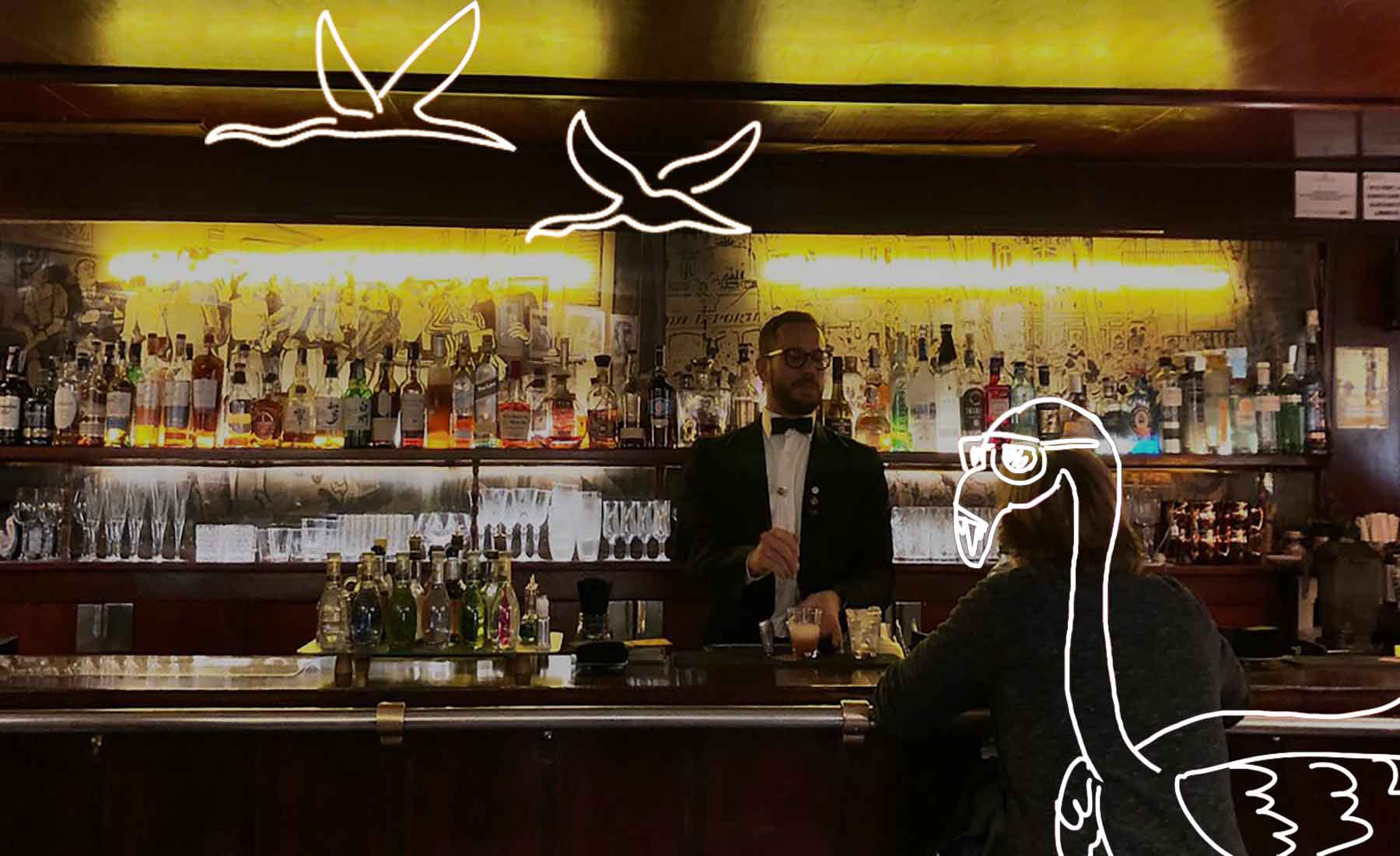 10 Bars you must visit in Barcelona
Best Bars in Barcelona to start exploring
Barcelona is a vibrant city known for talented architect Antoni Gaudí's glorious work, famous football team and almost always sunny weather, but it has a way more to offer than that! Barcelona is home to many quality cocktail bars, from bohemian taverns to popular rooftop bars which offer breathtaking views of the city and classic cocktails.
Whether you are a tourist who has just arrived in the city or a local who has lived here for years, discovering different cocktail bars in Barcelona is a must! An unforgettable experience is guaranteed! So, read on and let us introduce you some quality bars where you can spice up your night with mouthwatering food and drinks.
Bosc de les fades
If you want to escape from a boring everyday life to a beautiful fairytale, then this bar is the right choice for you! You can visit this bar both in the day and night time. During the daytime you can enjoy an exciting food menu and drinks in their magical environment and at night you can enjoy their delicious cocktails and get a kick out of Barcelona's nightlife. This fantasy cafe opens its doors at 10.30 in the morning and is open until 1.00 am.
Pastrami Bar / El Paradiso
If you crave for a tasty pastrami sandwich and a quality beer, then Pastrami Bar is just a place for you! At first, if you see this bar on the street, it may seem small and simple to the untrained eye, but don't be fooled by its appearance! The bar offers a menu of selected items and each one of them is simply delicious! Be sure to try out their various sandwiches.
Pastrami bar also hides a secret cocktail bar called El Paradiso which is rated as the best bar in the world (among the World's 50 ranking).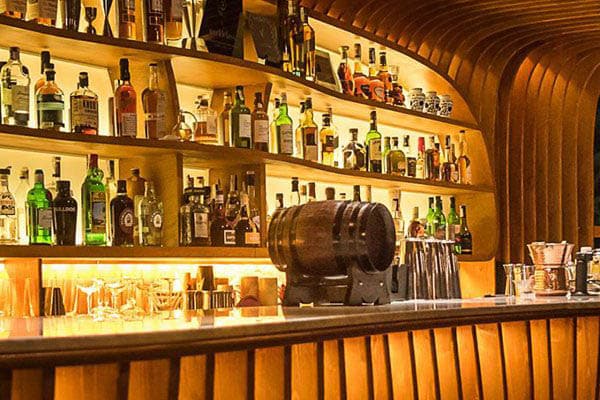 You can enter that luxurious place through the Pastrami bar by using a secret fridge door and suddenly you'll find yourself in a speakeasy that's not like any other cocktail bar. El Paradiso stands out with its wooden style, excellent service and signature cocktails with affordable prices. The bar opens its doors every day at 4.00 pm, but our advice to you is to go there earlier since they don't take reservations. Also, because it's one of the best bars in the city, the line outside the door can be rather long.
3. Chiringuito Pez Vela
Chiringuito Pez Vela is a beachside bar located in Barceloneta where, in addition to cocktails, you can also enjoy local food, from various fresh salads to the famous Spanish paella. Besides mind-blowing food experiences, you can also enjoy beautiful views of the Mediterranean Sea and the sunset. The cocktail bar attracts both locals and tourists and is well-known because of its divine cocktails and beautiful beachside location.
4. Surf House
Surf House is another popular bar located near the beach in Barceloneta. This beach bar has a laid-back atmosphere and serves healthy food like sandwiches, burritos and smoothies. They also serve drinks that you can enjoy while listening to great music, which varies depending on the DJ.
In addition to the enjoyable food and drinks, it's also possible to take surfing lessons. Just ask about it from the bar. If you want to spend your day in a fun and sporty way, then this bar is perfect for you!
5. Bar Marsella
This bohemian bar is located in El Raval and it's considered as one of the oldest bars in Barcelona as it opened its doors already in 1820. Saying that, you can only imagine its history!
For example, famous artists like Pablo Picasso and Ernest Hemingway used to visit it several times. After years have passed the bar has barely changed, so you can almost feel the history oozing from the walls. One cool fact about this place is that Woody Allen chose to shoot a scene for his movie, Vicky Cristina Barcelona, right at this bar . When visiting, keep in mind that you can only pay in cash.
6. Creps al Born
Creps al Born is a cozy tiki bar located in the Gothic Quarter. It has a lively and welcoming atmosphere and besides their delicious cocktails, they also offer crepes! Furthermore, some nights the bar hosts live music, making it a great place to relax and enjoy the evening with friends. This bar is also rated as one of the top 50 bars/restaurants in the world.
7. Betty Ford's Bar
The retro bar that you find in El Raval is rather small, but it has its character. Its location allows locals to enjoy food and drink without tourists as it's not a popular tourist spot. Nonetheless, this bar has a lot to offer! It has an interesting and extraordinary atmosphere with good music to set the mood.
It is said that in this bar you can get the best burgers in town and also they are serving Cooper's sparkling ale. If you plan to do a bar crawl in Raval, then definitely visit this spot!
8. Ocaña
Another fantastic bar located in El Raval is the Ocaña. It is situated in a historic building and has a modern interior that makes it an amusing place to enjoy a night out with friends. The bar serves delicious drinks and also hosts live music events and art exhibitions, making it a popular destination for everyone who is looking for a cultural experience.
9. Dry Martini
If you want to have a good martini, then the iconic Dry Martini bar is a place for you! It is located in the Eixample district and it has become famous in the Cocktail World.
It opened its doors more than 30 years ago, and then it served only martinis. After some time they also added other cocktails, so now if you visit this bar, you can also order drinks like Gin Fizz, Margaritas, Negronis, Whisky Sours, amongst others. The bar also has a dress code, adding to its exclusive feel. One cool fact about this bar is that it has been listed as one of World's 50 Best Bars.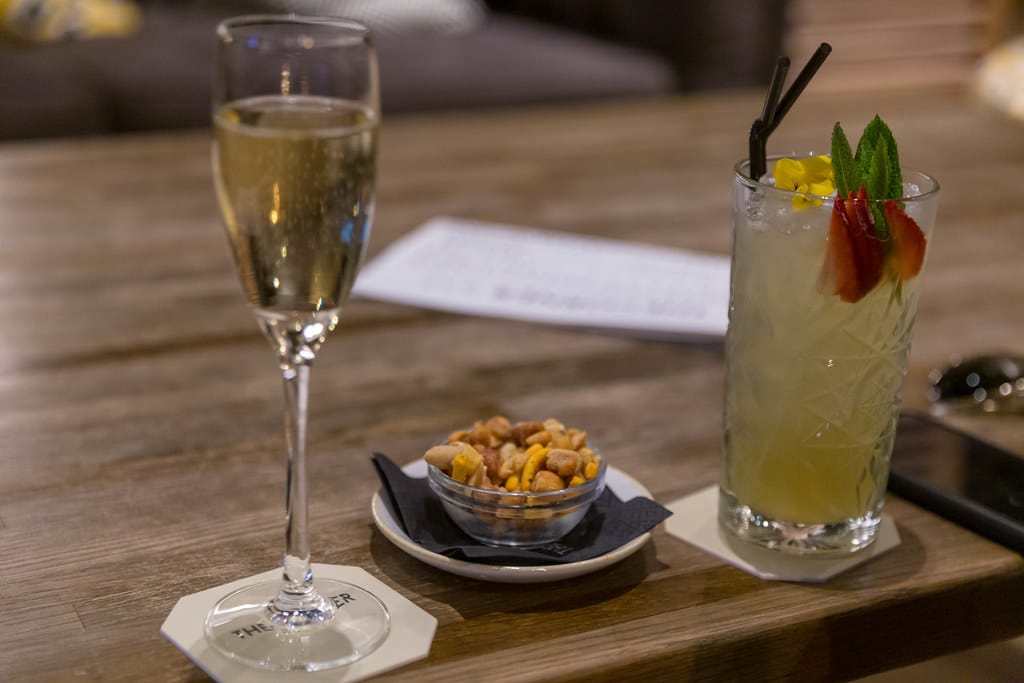 10. El Xampanyet
El Xampanyet is located in El Born and it has preserved its original looks from 1929. This makes it an interesting spot for tourists, who get to see how bars in Barcelona used to look like. Besides that, this bar is also famous for its cava and in addition to Spanish sparkling wine, you can also order some of the best tapas in the city. It's worth a visit since this place offers a great opportunity to experience the local culture in an enjoyable atmosphere.
Barcelona is a city full of life and culture, and its bars are definitely a reflection of that. From the dreamy beachside bars of Barceloneta to the historic taverns of the Gothic Quarter, there is a bar in Barcelona for everyone.
Exploring the best bars in Barcelona is a must-do activity for anyone visiting the city, and it will definitely be an unforgettable experience. Whether you are looking for a dreamy rooftop bar or a secret cocktail spot, in Barcelona you can find it all. So why not start exploring?
If you would like to experience nightlife and grab a cold brew in Barcelona, but you find it difficult to decide where to go, then do not miss out on our Bar Crawl Barcelona!
We have selected our bars very carefully to make you feel like a local and offer you the best nightlife experience in Barcelona. Our tours are guided by local experts who guide you from bar to bar. So come and let's explore the best bars in Barcelona together!