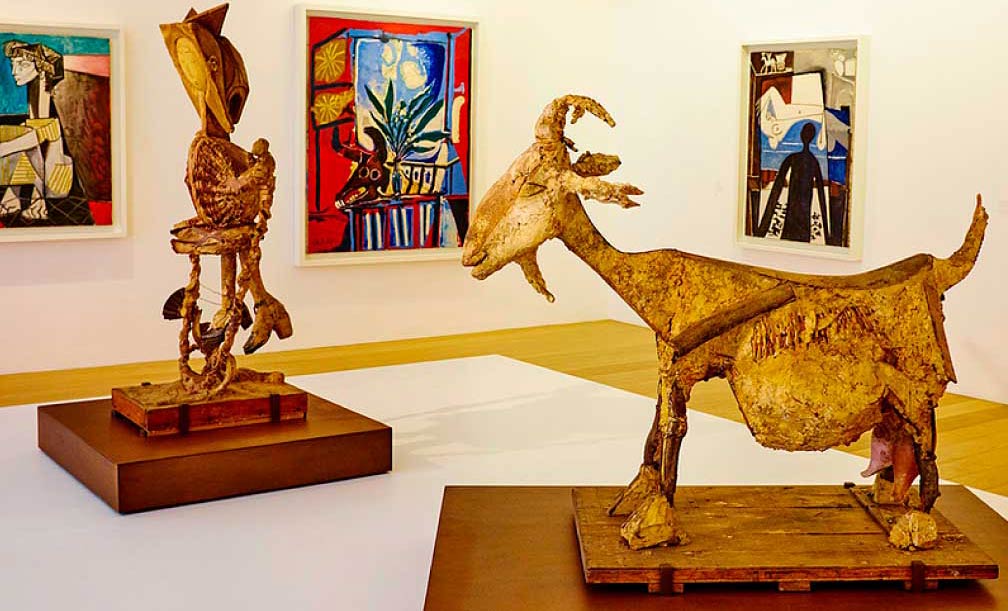 Pablo Picasso life in Barcelona
Barcelona is a sunny city that is full of amazing art and culture, and one of the most famous artists connected with this city is talented artist called Pablo Picasso. He spent many years in Barcelona, and his legacy can still be seen throughout the city today.
The world-famous artist, Pablo Picasso, has become a household name since his prime throughout the 20th century. Whether you consider yourself a budding art enthusiast or not, no one can deny that Picasso certainly left his mark in the world. Renowned as one of the most influential artists of the 20th century, Pablo Picasso paved the way for art as it is today.
His style over the years manifested, pushing the boundaries of his creativity. His work explored territory that most other artists were hesitant to venture into. The period of Picasso in Barcelona is one such decrement to this.
Picasso's works took on many different forms over the years. Whether it be his focus on Anatomic Surrealism, or more importantly, his contribution to the rise of Cubism, Pablo was capable of producing masterpieces ahead of his time. However, some of his most impressive pieces were inspired by his time right here in Spain. More specifically, his time in the amazing cities of Barcelona and Malaga.
The Life of Picasso
Picasso spent a large portion of his life between his home country of Spain and his home away from home in France. Born in Malaga, it didn't take long for the Picasso family to realise they were in the midst of a child prodigy. Pablo trained under his father, who was also a very talented artist. However, Pablo's skill quickly surpassed that of his father's, and by the age of 13, he had already cultivated his first exhibition.
By 1895, Picasso and his family moved to the Catalonian Capital of Barcelona. Here, Picasso enrolled at the Llotja School of Fine Arts, where his skills became polished and perfected.
During his time in Barcelona, Picasso's work seemed to flourish. He found himself inspired by the energy of the city's busy streets.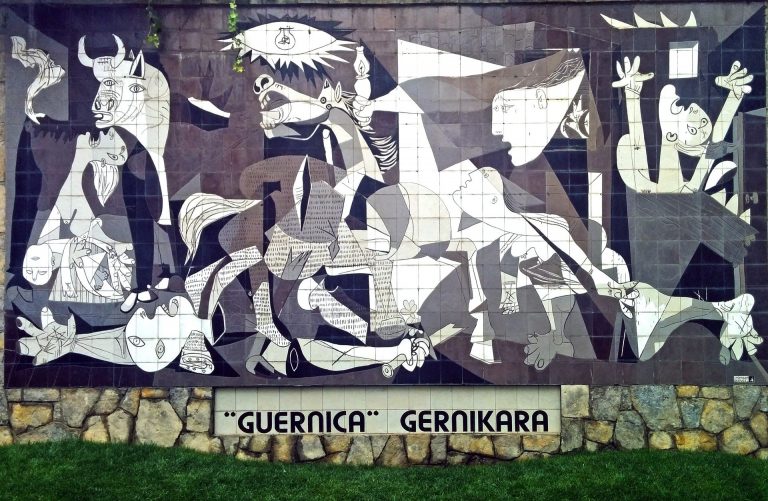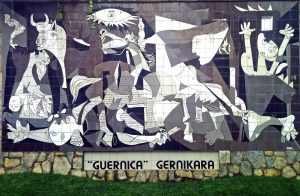 Picasso Features in Barcelona
The presence of Picasso in Barcelona can certainly not be denied, even to this day. Much of his earliest works that marked the true beginning of his ascension into art royalty are actually on display right here in the Picasso Museum Barcelona. The museum is located in La Ribera neighbourhood near the Gothic Quarter.
The museum is located in several medieval palaces and opened in 1963. it features a permanent collection of 4,251 works by Picasso. Also, it includes pieces from all of his most memorable periods. Visitors can explore Picasso`s formative years in Barcelona and see how is work evolved over time.
The collection has 58 paintings, ceramics and prints and drawings. One of the Picassos`s mos famous work that you can find there is interpretation of Velázquez's "Las Meninas."
Museu Picasso de Barcelona is open from Tuesdays to Sundays from 10am to 8pm with tickets costing €12 for general entry and €7 for reduced entry. What's more, if you're looking to save that little extra cash then you'll be happy to know that there is also FREE ENTRY on particular days. These days include 5pm to 8pm on Thursdays, and the first Sunday of every month. So, if this lines up with your plans, be sure to take advantage of it!
Els Quatre Gats Cafè
Or, if you're interested in a rather unique experience, then we have a little insider tip for you! Whether you truly are invested in the life and history of Picasso, or simply just looking for a coffee stop, then we highly recommend checking out Els Quatre Gats Café.
This interesting café used to be spot for Picasso and his friends where they liked to spend their time and enjoy few drinks back in their time. And thus, the walls of this café are littered with his works and the works of many other artists who often frequented this establishment. Great coffee and a great atmosphere? Sounds just a perfect place where to eat and have a drink, right?
Learn more about the city of Barcelona
While the presence of Picasso in Barcelona certainly is astonishing, this Catalonian city has so much more to offer for its visitors. From its uniquely blended culture and amazing sights, Barcelona should be a destination at the top of everyone's travelling list. And what could be a better way to discover this amazing city for yourself than with a FREE Guided Tour?!
At Flamingo Tours, we have a team of locals experts that are here to shed light on the city's history. So, by the end of our tour you will uncover even more facts about the famous artist Picasso. Or, you will discover sides to Barcelona that you never knew even existed. Either way, we can guarantee you a memorable experience of time spent here in this wonderful Spanish city.