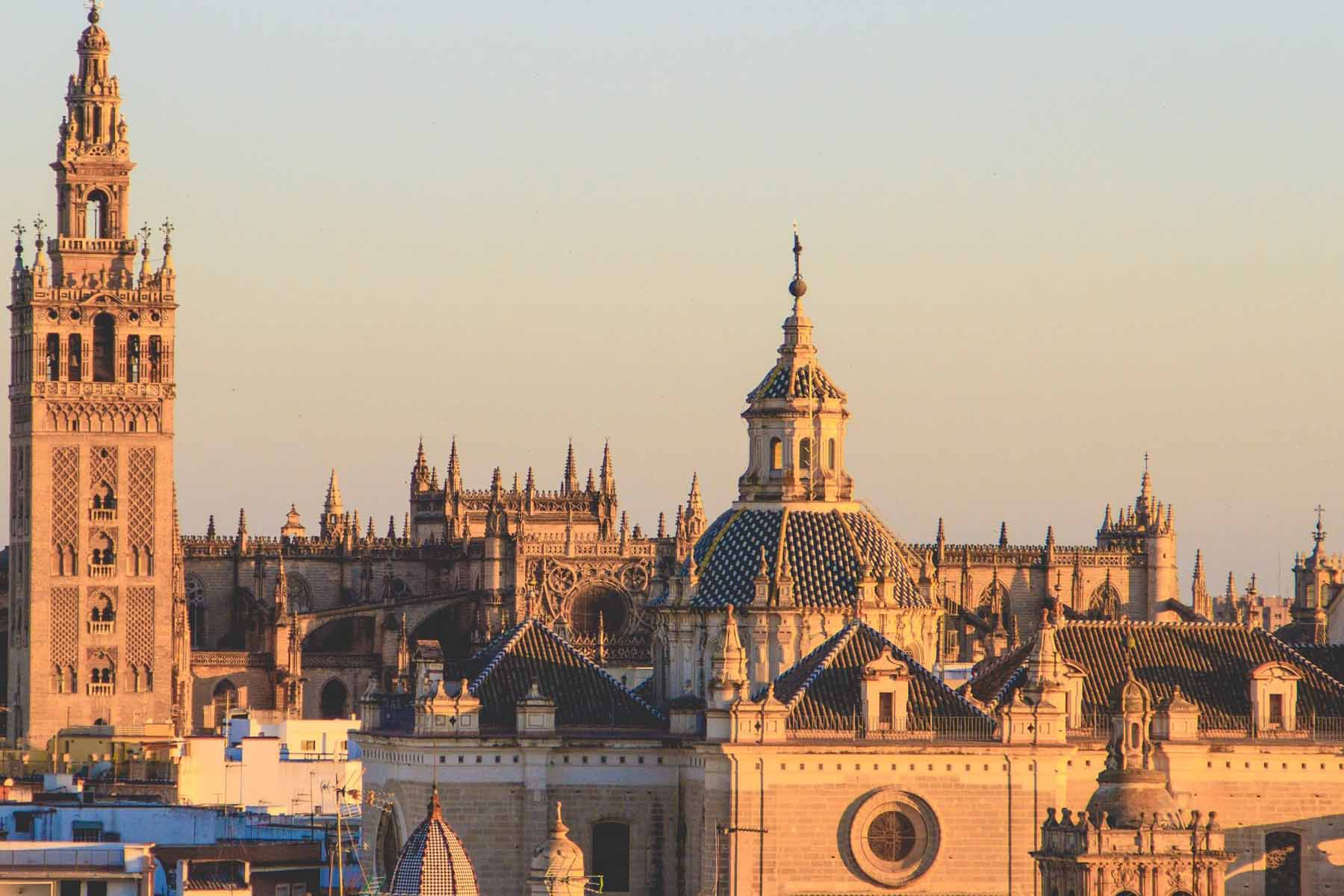 7 Reasons to Travel to Spain
Spain is definitely our favourite place to travel and we'd like to share the 7 reasons why. After the year we've just had, we are more than ever looking forward to a holiday. After months of being cooped up, we are finally starting to taste a little freedom again. And with that being said, we are all trying to select the perfect destination to let the stress melt away. At Flamingo Tours & Trips, we believe that we have found the perfect escape. What better place to enjoy a well-deserved holiday than in sunny Spain? Discover some of the wonderful attractions this country has to offer and see for yourself why Spain is our favourite destination!
Why travel to Spain?
Some of you may be wondering: why travel to Spain out of all the possible destinations? And we respond: why not? Spain is truly a holiday destination that has something for everyone. Don't believe us? Then why don't we take a quick look at some of the attractions this wonderful country has to offer?
Spain's Weather
When we think of Spain, most of our minds are drawn to the image of breath-taking coastlines and glorious sunshine all day. And this is certainly not far from the truth! Although part of continental Europe, Spain has almost 5,000 km of coastline and beautiful beaches. Nothing but glistening mounds of sand and ocean as far as the eye can see.
And luckily for locals and tourists alike, some of these coastlines can be enjoyed almost all year round! Some of the most southern regions of Spain, such as Malaga, benefit from almost 300 days of sunshine every year. That only leaves 65 days out of the year with rain, which can be hard to believe for some of us.
So if your holiday plans are to return home with a tan that will make everyone jealous, Spain is the ideal holiday destination for you.
Spanish Food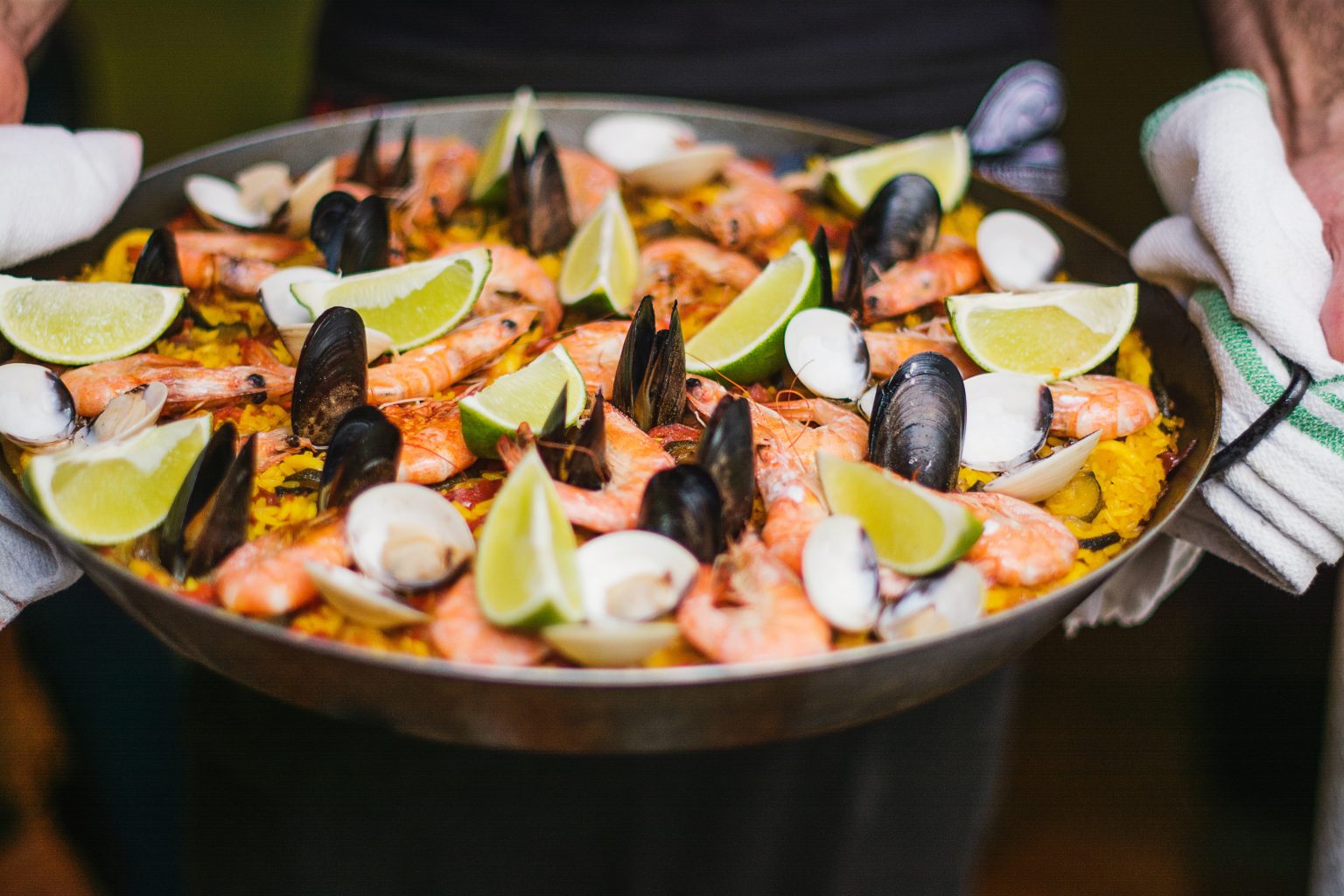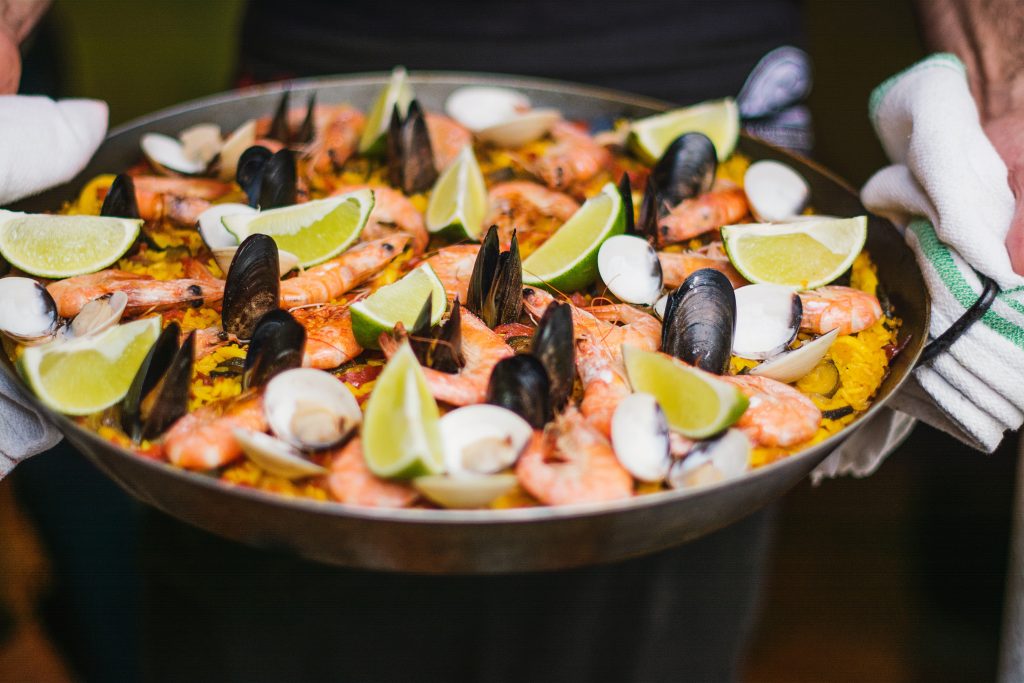 However, just because Spain is a sunny paradise doesn't mean we all come for that reason. Not all of us are fans of the sand that seeps into our clothes and gets all over us for the rest of the day. Fortunately, there are lots of other wonderful aspects of Spain to enjoy, besides the good weather and the beaches. One of the top things being the food!
 If you haven't tried traditional Spanish cuisine yet, then what have you been doing with your life? With such a diverse culture and history, each Spanish province has its own dishes to offer. And what better way to get a taste of each of these dishes than with some tapas?
For those of you unfamiliar with the concept, tapas bars are extremely popular in Spain. Instead of ordering a whole plate, tapas portions allow you to try a little of everything on the menu that interests you. This is ideal for picky eaters who want to try new things! Plus, tapas are generally very affordable, between 2 and 6 euros depending on the bar. And from personal experience, I can tell you that 3 or 4 of these tapas plates will usually fill you up! It's the perfect opportunity to enjoy as many traditional dishes as you can without running up the bill.
History
When it comes to history, it is hard to find anything as complex and varied as Spain's. The Spanish territories have gone through more eras than we can count. From Spanish kingdoms to Roman rule and from the Muslim dynasty to Catholic monarchies, Spain's history is a mixture of cultures. And because of this, Spain has acquired some of the best features of each of these reigns.
 Around every corner, you will feel like you have travelled back in time. While one street may be lined with modern and high-end stores, on the next you may find yourself in an ancient plaza and ruins that have existed since the 7th century. It is an enigma that you simply must discover for yourself to believe it.
Culture
It goes without saying that Spain has a rich and turbulent culture unlike any other. And is that really surprising? Spanish culture has many wonderful cultural attractions that you can't experience anywhere else. That's why we recommend that you visit Spain.
The list of attractions you simply cannot miss out on in Spain is endless. From traditional flamenco shows to a bullfighting spectacle, there is never a dull moment.
Nightlife
If we are going to talk about Spanish culture, we can't fail to mention the nightlife scene. When it comes to social culture, we take our hats off to the Spanish. No other country does it like them.
From early afternoon onwards, you'll see the bars and cafes packed with locals sharing a caña and some small tapas. And these bars and cafes will remain full until closing time. But don't be mistaken! Although Spanish people drink longer and earlier than most of us, they known their limits and exercise moderation. So don't expect many people to be stumbling home at 6pm.
But perhaps the same cannot be said of the early hours of the morning, once the clubs have closed. But aren't we all a bit guilty of having too much fun sometimes? Another important thing about nightlife here is to note at what time it starts, as most of us, who are used to party at around 10pm, don't expect Spanish nights to start after midnight! While they may start late, they make up for lost time by partying until the sun comes up. So if you are planning a wild night out, make sure you get a good night's sleep!
Plus, the Spanish really know how to throw a party.
Ambiance
If there's one thing in particular that makes Spain our favourite place to travel, it's the people. Spaniards are as friendly as they are outgoing. There's never a dull moment here! Whether you're heading out with friends or even alone, you can always be sure to strike up a conversation with someone. So don't be shy! Even if your Spanish is limited, locals appreciate it when you make an effort. Don't let your Spanish stop you from enjoying your experience.
Flamingo Tours & Trips
We hope that this article has helped you understand the 7 reasons why Spain is considered our favourite destination. We could go on and on with our list, but then we would be writing a book! So we hope this brief overview has highlighted some of the main attractions that make Spain as amazing as it is.
If you're looking for a great way to enjoy some of these attractions and learn even more, we highly recommend taking part in our Free Walking Tours and Bar crawls, which we run in the cities of Malaga and Barcelona. We hope that soon we will be able to share our passion for Spain in even more cities!
So if you're visiting, don't hesitate to come and see us. By day, we will take you on a journey through time. We will be exploring the complex history of these cities and discover their special features. By night, you can enjoy the very best of the local nightlife scene with fun-loving tourists and locals. There is really no better way to experience all Spain has to offer.