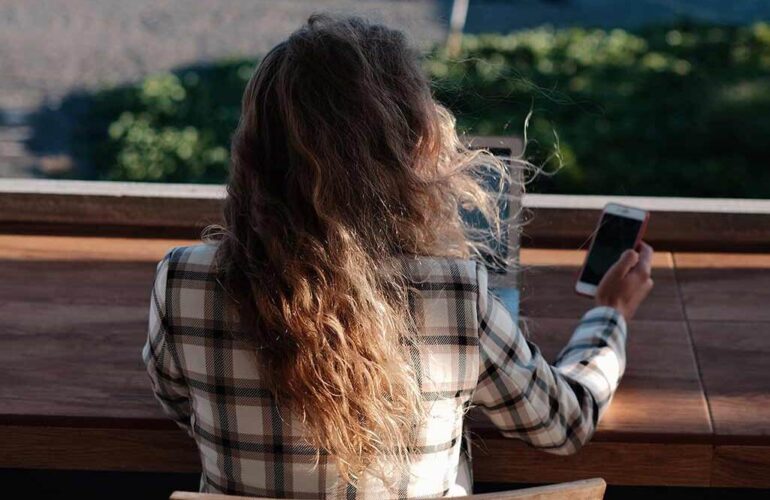 The Best Coworking Spaces for Digital Nomads in Malaga
Malaga is recognised as one of the best destinations for freelancers and digital nomads, next to their amazing offer of available coworking spaces.
Malaga is recognized as one of the best destinations for freelancers and digital nomads. One of the main reasons is that it allows enjoying the sun all year and taking a break from cold winters. However, today this city might be the perfect springboard for developing your professional career.
Have you ever heard about coworking spaces? In this article, Flamingo tours will inform you about the best coworking spaces for digital nomads in Malaga!
What is a coworking space?
Overall, coworking spaces are defined as environments in which people can assemble and work independently or in groups on their projects remotely from different companies.
Coworking spaces offer digital nomads and freelancers all the comforts and facilities of traditional offices with the great opportunity of being flexible. Thus, since you will not have to sign a long-term lease, you can enjoy a coworking space whenever you feel the need to.
Many are the typologies of coworking spaces, so feel free to pick the one that suits your needs better! For instance, it might be a conference room for gathering with your colleagues, an open-air terrace for enjoying the sun, or simply a sea-view desk for attracting creativity!
The benefits of coworking
Are you still concerned about working remotely in coworking spaces? Let's see all the benefits of it.
Among the leading causes of coworking spaces becoming so trendy is the motivation you get.
Many people realized that working remotely from home is great but may lead to distraction. Instead, that will not nearly happen in a coworking space since you will be working in rooms full of freelancers and digital nomads like you that have to focus on their tasks. Therefore, you will feel part of an international community and share creativity, productivity and maybe network together in the future! Therefore, you enjoy the opportunity of being flexible and setting your working schedule in an office without feeling the pressure of having your boss tracking you. What's more, you can get affordable deals according to how long you plan to stay in the city with all the amenities necessary!
Best spots for coworking in Malaga
Given the previous benefits, you may ask where to experience coworking in Malaga. The following are 5 of the best spots for coworking in the city of Malaga. They all offer cool venues and productive vibes. Check on them and pick the one that suits your working schedule better!
#The living room
TLR is one of the most popular coworking spaces in Malaga! It has two locations in the city center and is the perfect spot for combining working schedules and fun. Do you like working in the open air? Enjoy the sunny rooftop terrace! Commuters can have access 24/7, and each week the space hosts special events for commuting, enjoying, and meeting new people from all over the world.
#Innovation Campus Malaga
Would you like to work with a top sea view on a rooftop terrace? Well, in I-Campus you can! Besides, it offers over 50 desks, private meeting rooms, and a chill-out area. Innovation Campus Coworking Málaga is located in the center and provides 24/7 access plus the opportunity of co-living for people moving to the city. Furthermore, it provides courses and organizes events to help start-ups network and expand their business. How about giving it a try? The first day is free!
#Grow working
This coworking space is located close to the train station, so a short walk from the center. Depending on your preferences, you can have access 24/7 or in a more casual manner and pay per hour. It offers desks, private offices, a kitchen and a living room for relaxing! Do you like the idea? If yes, book ahead to enjoy three days for free!
#Coworking Màlaga Centro
As its name says, you can find this coworking space right in the heart of Málaga's historical center. It recently opened and offers an intimate and cozy space. So far, it only has 15 desks! Prices are reasonable according to your working schedule and include free coffee and other drinks, and a meeting room with a TV and a whiteboard for presentations.
#BeWorking
Are you looking for the cheapest deal? That's the coworking space for you! All plans usually offer 24/7 access and include free coffee and pastries, unlimited use of the printer, and a free locker. The space also offers unlimited use of its meeting room and a rest area. It is not situated in the west part of the city but easy to reach by bus. What is the pro regarding its location? Well, you can enjoy a break in the parks located nearby and it is just 20 minutes away from the beach!
Tips for choosing the perfect coworking space
Sometimes it is tough to select the right one, so how do you know if you have picked the best coworking space? To conclude this article, Flamingo provides some main tips to follow for avoiding mistakes!
First, the location is an essential characteristic. Always check the distance from your home to easily reach the space, and bear in mind the availability of facilities such as restaurants or parking spots! You may need them along the journey!
Second, according to the length of your stay, consider the budget you would be able to invest in it. Let's save money!
Lastly, make sure to have a working environment that suits your professional needs. It must spread positive vibes, free your creativity, and keep you and your team focused on the goals you desire to achieve!