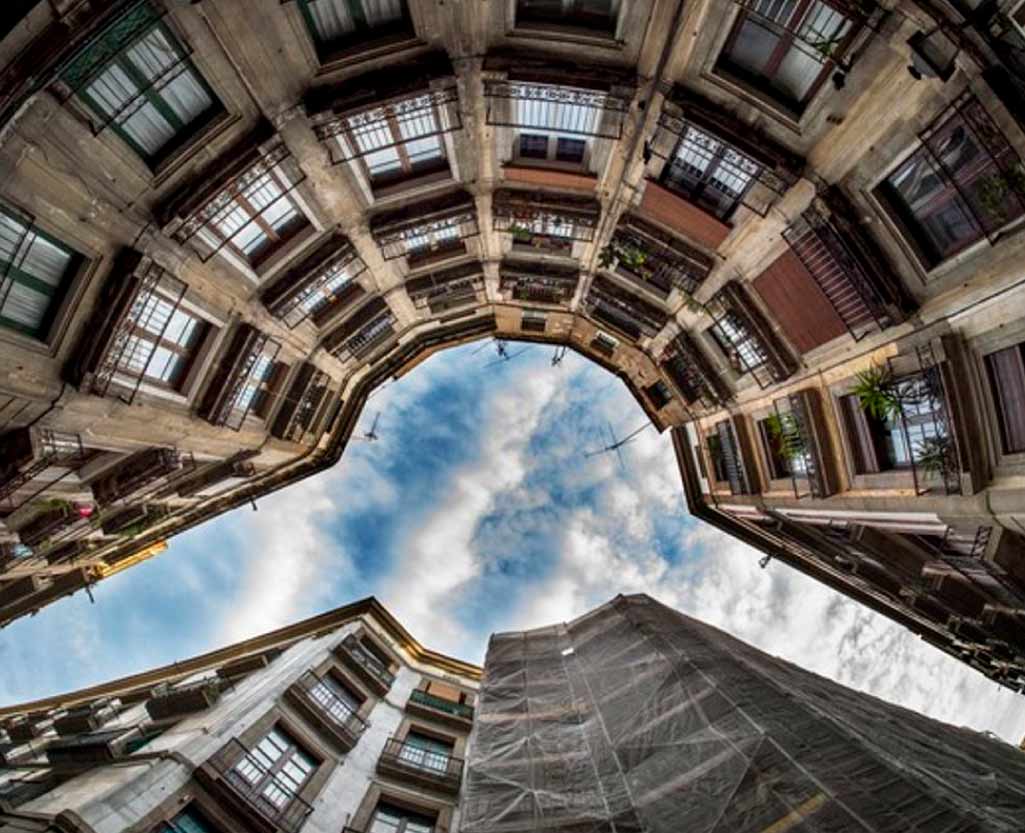 10 Best Airbnbs in Barcelona to plan your next holiday
Is it easy to find the best Airbnb in Barcelona, Spain? Well, it may be a difficult and challenging task, if you are looking for a comfortable airbnbs to stay in Barcelona. But, do not worry, in this article we will give you all the advice that you need to find the best Barcelona Airbnb.
Renovated, vintage apartment in Eixample
One of the beautiful airbnbs is located just two minutes from the Sagrada Familia. In addition, there is a direct bus to the beach. It is a bright and ventilated apartment, and above all rustic.
It is possible to sleep in four people because it consists of two bedrooms. In addition to being well located is also cheap.
Deluxe penthouse near Sagrada Familia
If you want to get to know Spain about its world-famous artists, designers and architects you can not miss this beautiful penthouse. It is characterised by a mix of oh-so-decadent furnishings with a more naturalistic atmosphere.
There is a beautiful terrace overlooking the Sagrada Familia. You won't find many places better than this. Frankly, a fantastic example of the best Airbnb in Barcelona.
An art nouveau architects' flat
This spacious two-bed apartment in Plaza Lesseps, deserves to be among the best airbnb in Spain label. Located in the trendy area of Gracia, here you'll find definitely suitable for those who are passionate about design. It is housed within a Belter of an art nouveau building (dating from 1906) and the apartment itself has a great appearance.
Attic flat in Paseo de Gracia
This kind of airbnbs is super-central not only has the location and to this we add the beautiful views really lush, allowing you to be greatly located to enjoy the important things to do in Barcelona. Having breakfast and admiring all the beautiful 19th century architecture around here should be a very special start for anyone. Inside it is definitely super modern, with one bedroom and space for four guests.
Luxury villa in Guinardo
This is one among the best airbnb in Spain when you want to spend your vacation with a large group of friends. This is a truly luxurious neoclassical villa. Along with a pretty nice pool and a hot tub. If you want to live a stay to the fullest of your possibilities this villa is perfect to meet your needs.
Design loft close to the beach
This stylish loft apartment is close to Polblenou and it is highly rated for location.
A part of town with lots of very trendy cafes and high quality tapas bars. The apartment is a modern, open plan and design loft with a small terrace for sunbathing. It is far from the most touristy areas, but transport is good so be at hand to visit Barcelona.
Industrial-style apartment
The key to this lovely Airbnb apartment is the price. It can comfortably accommodate six guests. This is made possible by the presence of two bedrooms, four beds and a sofa bed.
It has been recently renovated and consists of exposed brick, wooden beams and loads of natural light. And is also only ten minutes from the center of Barcelona.
Villa Victoria Barcelona
This amazing villa is the most luxurious Airbnb in Barcelona. The villa has eight rooms with space to accommodate up to 16 people, and is elegant and high-end. It has 7 bathrooms, a swimming pool, jacuzzi, huge deck and a terrace on the second floor.
A stay here with Airbnb Luxe also has extras available, such as grocery delivery, a butler, chef and driver. The guests agree that this is the best way to experience this iconic city!
Wonderful old style apartment lovely 1883
A stay at Barcelona's best budget Airbnb ensures you have tons of travel money saved for sightseeing, shopping and Spanish sangria! This lovely one bedroom apartment is located within a historic building in a quiet local town, and has been recently renovated. For an affordable price per night, the apartment with the private room is the ideal space from which to explore the epic city of Barcelona.
Bohemian dreams at a plant-filled design loft near the beach
Barcelona is one of the most popular destinations in the world for a romantic honeymoon, and this bohemian house is a dream place to spend your first days as a bride and groom. The one bedroom pad is spacious and stylish, with a tree-lined patio to enjoy the Spanish sunsets from. A stay here also gives you the opportunity to spend a trip near the beach. This is a quiet but trendy neighbourhood with a subway station nearby and tons of artistic cafes and bars.