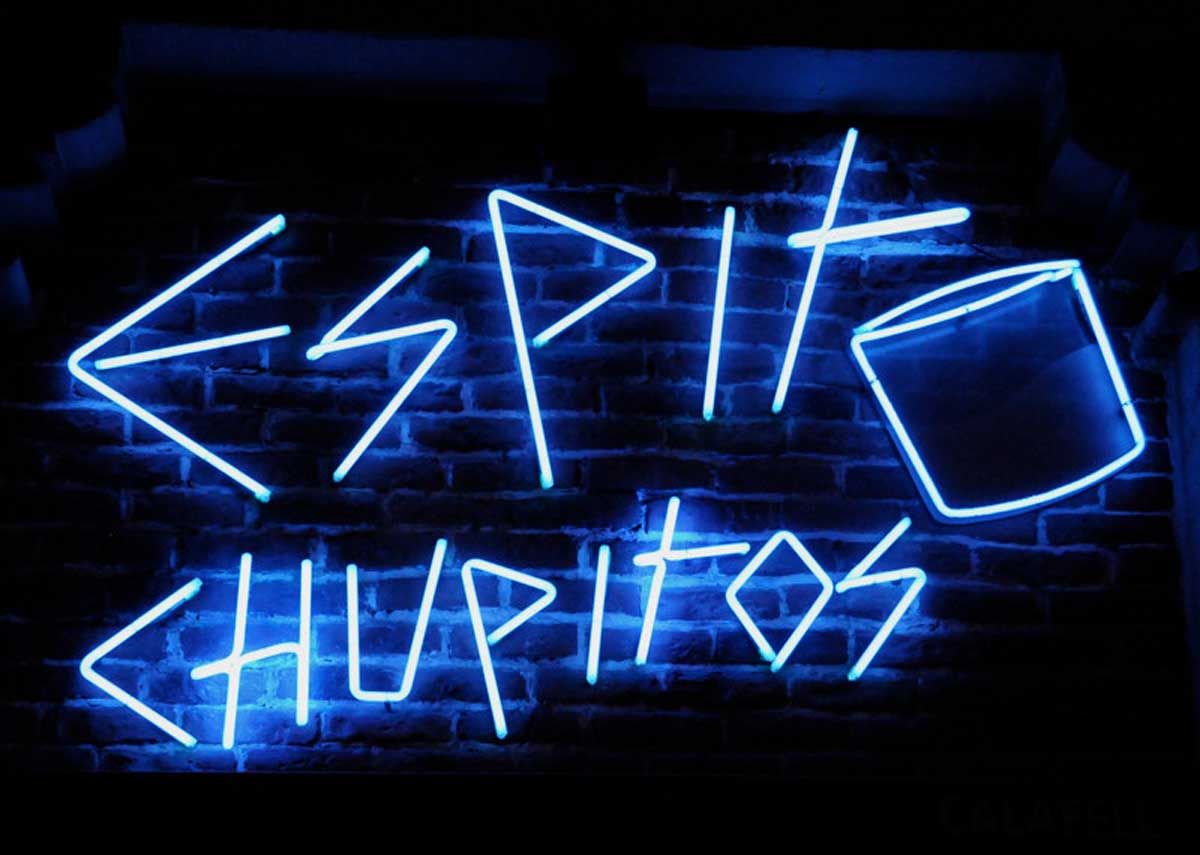 Espit Chupitos – The Best Shots in Barcelona
If you are visiting and you are looking for a fun experience of Barcelona's Nightlife, then the capital of Catalonia has a lot to offer for you! What could be better than unbelievably lively nightlife and endless possibilities for activities? Without doubt, Espit Chupitos is by far one of the first places you need to check out.
Enjoy the best Chupitos in Barcelona
Each and every one who visits this city will find something to do, somewhere to go and places to explore during the daytime and nighttime. One way to enjoy your night out with friends and make it the most memorable one is to visit this unique shot bar called Espit Chupitos!
You may wonder why it is named like this! In Spain, the term for shots is chupitos. You can find these types of drinks in almost every bar in Barcelona, but Espit Chupitos is the most popular one as they are offering more than 600 different shots!
You can only imagine how many cool combinations you can taste and discover! It's true they have a lot of different options, for example you can explore divergent combinations of quality liquor from sour to sweet, but this makes the experience even cooler.
Super Friendly Atmosphere
If the possibility to choose between more than 600 shot options seems a little bit too much for you and making decisions is not your forte, then feel free to ask help from the friendly bartenders. You can also check out the helpful options on the board on the wall.
There you will find various hints whether the shot is going to be strong, savoury, crazy or even flaming! Yes, in this bar you can also enjoy a fire show while professional local bartenders are mixing up the drinks. For the first hand experience, ask for the "Harry Potter" shot, it's super tasty and you can admire the cool fire show that is a big part of experiencing this drink.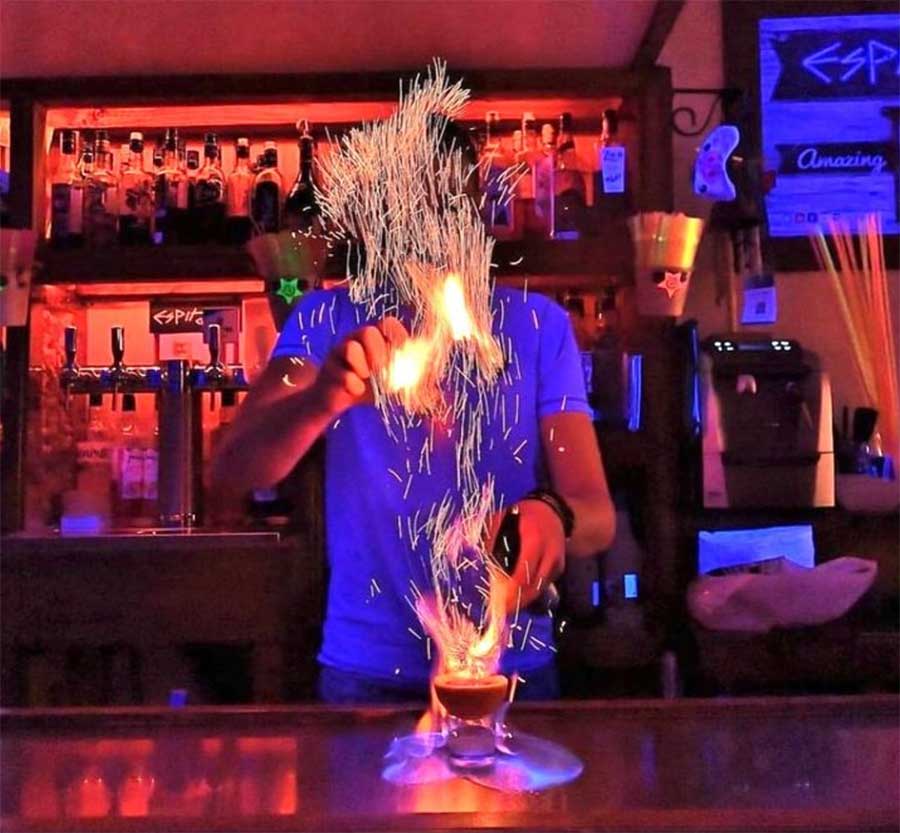 The Locations of Espit Chupitos in Barcelona
Espit Chupitos has many different locations around the city, making it easy to find one near you. You can find this shot bar in the Gothic Quarter, El Raval, Gracia and Eixample neighbourhood. Each and every bar has a welcoming and overall chill atmosphere, but its interior varies from bar to bar, making it interesting to explore the different locations.
An introduction to the Nightlife in Barcelona
Hip and mellow interior of this bar makes it a perfect place to start a night out or to party all night long. You can enjoy some local music, as they are playing a lot of reggaeton and other popular hits.
Also, it's a place where to meet awesome new people as this spot is loved by both locals and tourists. If you would like to visit this cool shot bar, then join with our bar crawl! We are visiting this exact location with a big group of international travelers every week, so good times and new friends are guaranteed!
Awesome Prices
The prices of shots are very reasonable at Espit Chupitos as you can find shots that start at just a few euros. So, whether you are a student or a traveler on a budget, in this bar you'll be having a unique night out for sure!
Espit Chupitos is a must visit place for everyone in Barcelona! It is an excellent starting point for a night out on town; or you can also have loads of fun partying there all night long with locals and tourists!
The chill shot bar has the most extensive menu of shots in the city (specially one called the "monica lewinsky") and very skilled bartenders who make this place one of the most popular places in the city. So, if you are looking for a memorable and long lasting experience, then we definitely recommend you to visit this venue and we guarantee that you won't be regretting it!