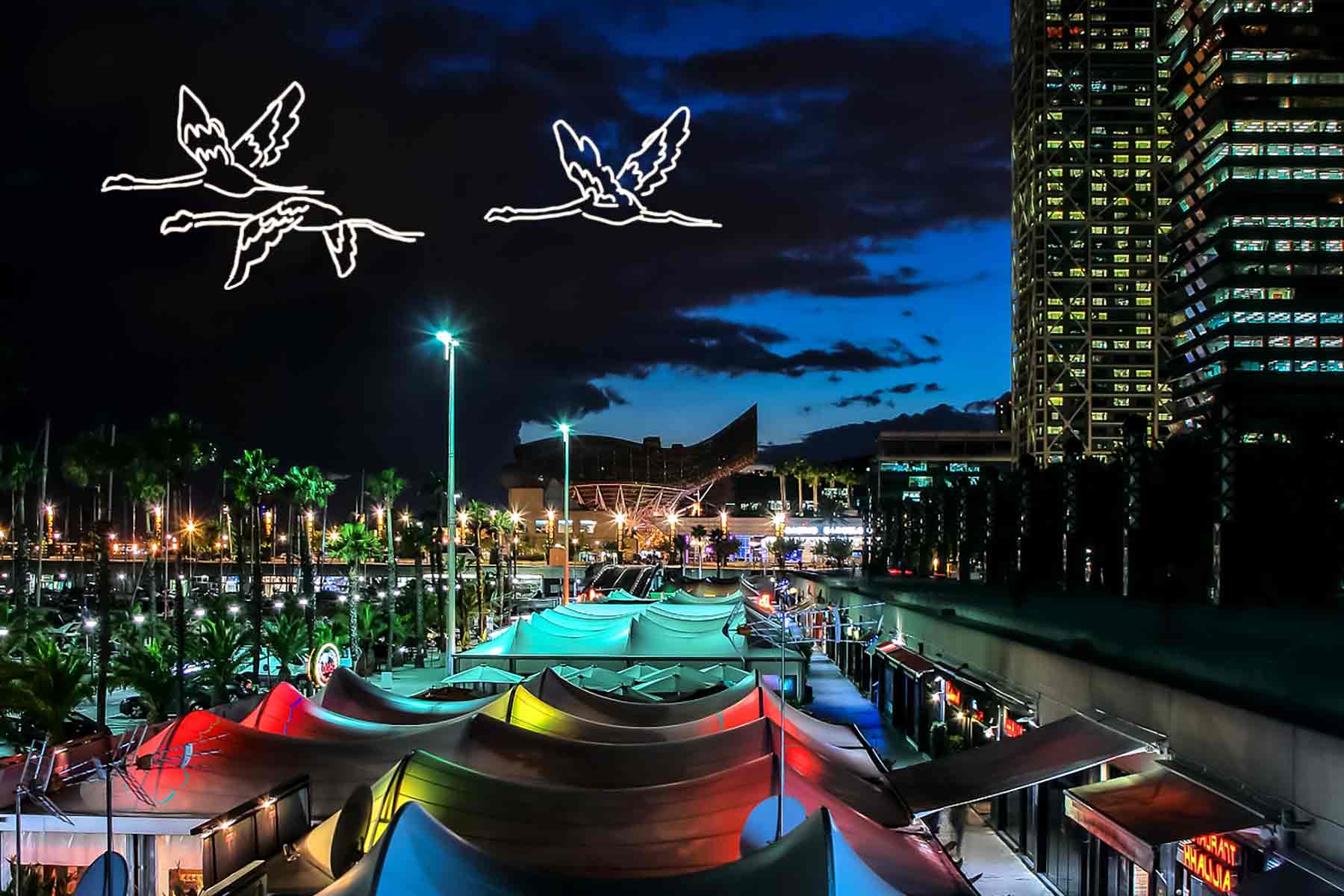 Barcelona Nightlife – The Ultimate Guide
The Barcelona Nightlife is a famous worldwide, a seaside city where you can experience everything! For example, you can admire its architecture, you can visit quality restaurants and bars and you can also spend your day at the beach or enjoy the incredible views of Montserrat mountain.
Nightlife in Barcelona
But if you want to have a good night out or party all night long, then the Barcelona Nightlife is the best option in Europe! This vibrant city is well known for its nightlife and it's common for parties to last until six in the morning, so be prepared!
If you don't know yet exactly where to go, in this list we have selected something for each and every taste, so stay tuned and keep on reading! 
Shoko Barcelona 
Shoko Barcelona is a restaurant and lounge club located in the Port Olimpic area by the dreamy beach in Barceloneta. From its terrace you can enjoy the relaxing sea view and admire colourful sunsets. It is a great pick for you if you want to dance, enjoy a drink or even have a bite. Yes, you read correctly, you can also eat at this place as it has a wonderful restaurant that combines the best of Mediterranean and Asian cuisine.
The restaurant is open from 11.00 am until midnight and you can enjoy your cocktail or a meal on the terrace that is adaptable to weather conditions. When night falls, Shoko becomes one of the most cosmopolitan clubs in the city. Local and international artists often perform there – you can find tickets to their shows, sign up for guest lists and book a VIP table on the club's website.
Opium 
If you are looking for an incredible night out, then set your steps to La Rambla! This area has a lot to offer as its streets are lined with pubs and bars, making it a good place to start the night on the town. Also you can find many famous clubs that clubbers from around the world like to visit.
One of them is a popular beach club called Opium Barcelona, it has a luxurious atmosphere and it is famous for its parties and DJs. When partying there, you can enjoy good music like House, Commercial Hits and R&B. The club is divided into different areas with a large dance floor and can fit 3000 people. Opium also has a quality restaurant that is located on the seafront, where they offer Mediterranean cuisine and tasty rice dishes.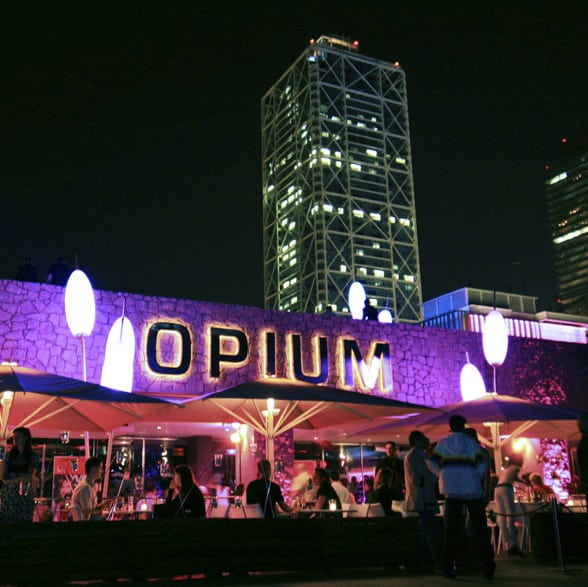 Pacha Barcelona 
If you want to have a remarkable night out in one of the best clubs in Barcelona, then add Pacha to your list! As other well known clubs, this one is also located in the Port Olimpic area. The club is part of the Pacha Group that is a chain of nightclubs which was created in Ibiza in 1970.
Pacha Group has become immensely renowned in Ibiza and is notable for its famous DJs, multiple dance floors and modern venues. If you want to take a break from dancing and rest a little bit, then this club has also an outdoor terrace. Besides that, the club also hosts special parties where you can witness both local and international DJs perform. 
Carpe Diem 
Popular nightclub Carpe Diem, which has been open for over a decade, is located in the heart of the city. The club is also known as CDLC, it has become a famous brand and you can find its nightclubs in Madrid and Marbella as well. Carpe Diem offers a wide dance floor, many bars and VIP areas, where you can enjoy the party and the company of your friends. When it comes to music, DJs are playing house music, techno, hip hop and R&B. 
Razzmatazz
This club is located in the Poblenou neighborhood. It has been a must-see place for tourists and locals for more than 20 years. It is an enormous nightclub with different areas, in which each one of them plays different kinds of music, for example you can find hip hop, electronic music or even rock – there is something for absolutely every taste!
Keep in mind that the dress code is casual, so you don't have to overthink your outfit. If you plan to visit this place, open 7 days of the week, then we have some recommendations for you. The best time to visit Razzmatazz is from Thursday to Saturday, and keep in mind that the entrance fee is around 20 euros.
Also, we recommend arriving sooner rather than later to avoid waiting in long queues. If you want to skip the waiting line altogether, then we advise you to buy the entrance ticket online.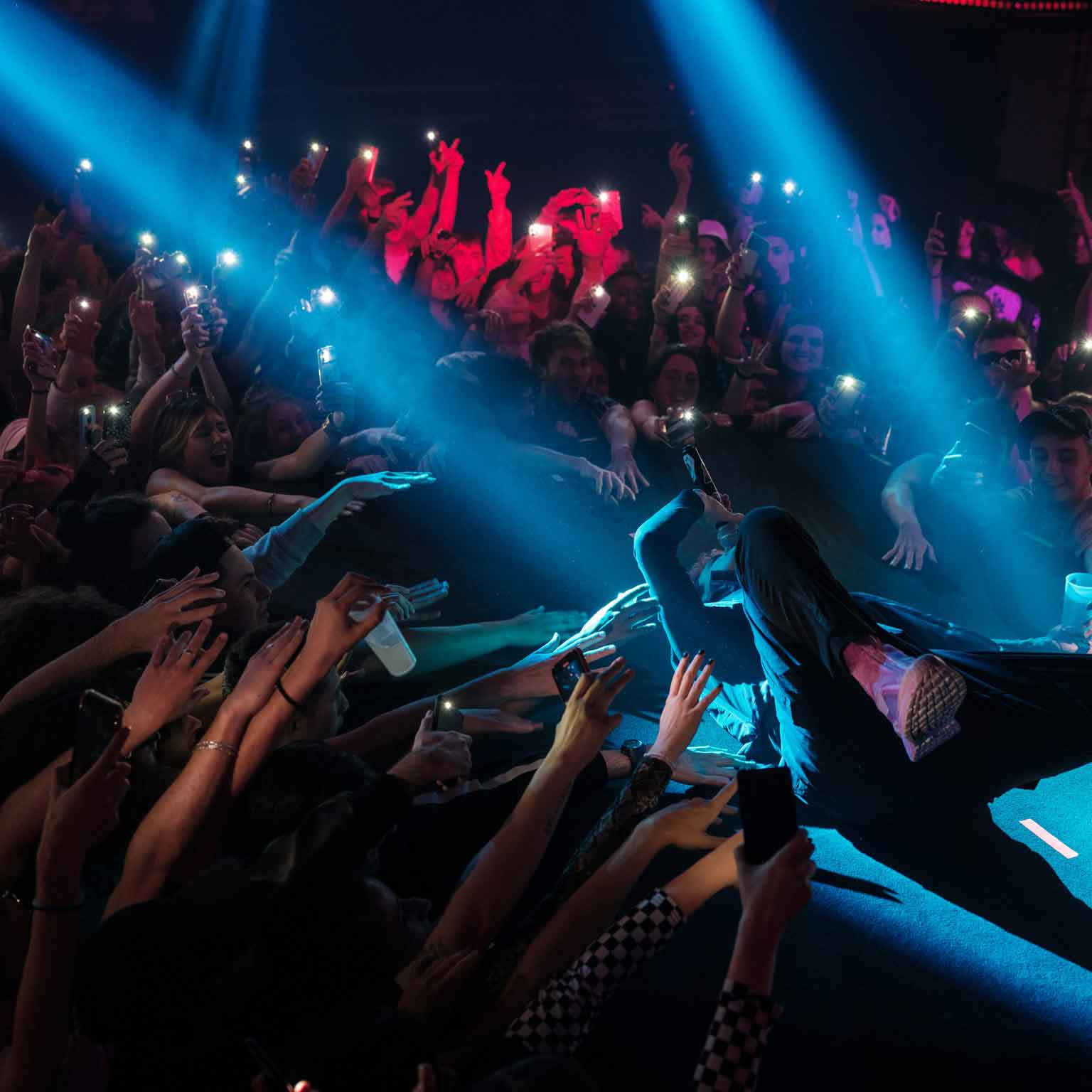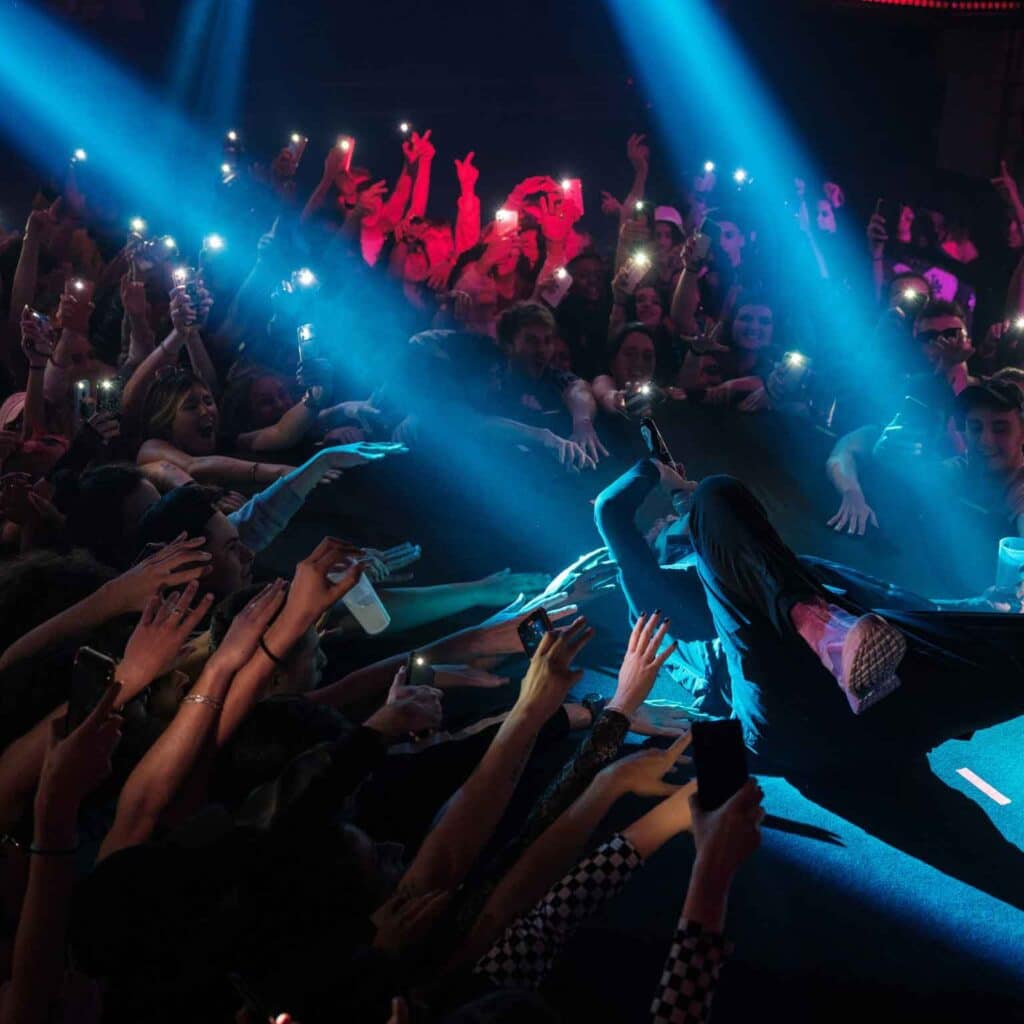 Wet Deck
If you happen to visit La Barceloneta, then you should definitely visit this chic club called Wet Deck that is located at the seaside edge of the W hotel's outdoor area.
There are Wet Deck parties happening during the summertime on Sunday afternoons, when visitors can freshen up and take a swim in the pool while enjoying the tasty cocktails the club has to offer. All this while you take in the breathtaking views of the Mediterranean Sea. Tourists and even locals like to visit this club and appreciate each and every side it has to offer.
Best Bar Crawl Experience in Barcelona
If you happen to be in Barcelona  and want to experience the Barcelona Nightlife then join our pub crawl! It is a perfect opportunity to experience the nightclubs in Barcelona, meet new people as we have already picked out all the places and you don't have to worry about anything! Find our more about our Bar Crawl in Barcelona.
Barcelona has a wide variety of extraordinary clubs and has something to offer for absolutely everyone! Whether you want to dance till sunrise or relax and drink your cocktail while savouring the mesmerizing atmosphere, there are loads of options for each and every one, you just have to find your perfect combination for the night . Don't miss out on all this fun and be sure to experience the local nightlife during your next stay in Barcelona!