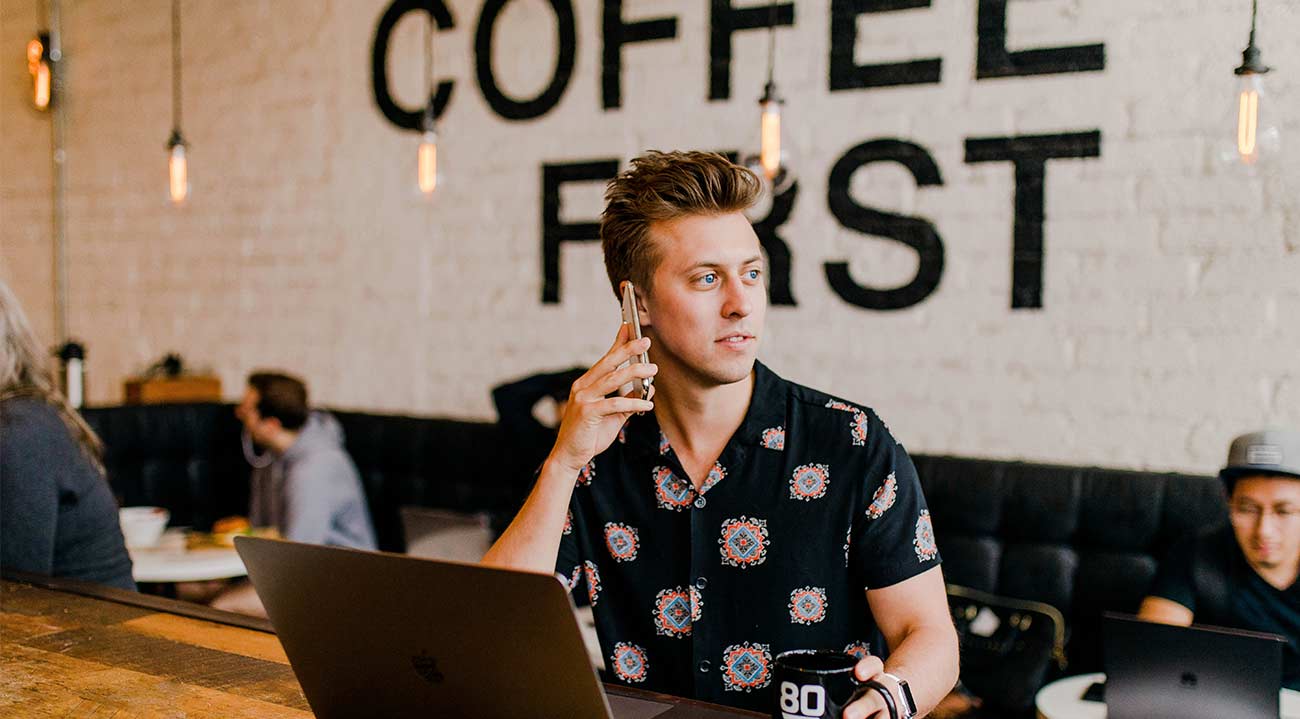 Barcelona: digital nomads and remote workers paradise
Nowadays there are a lot of options for where to work. Basically you could work where ever you want to, because a lot jobs have home office possibilities. So, what country would you prefer for travelling and setting up your cozy home office? For us, it is definitely sunny and always full of life Barcelona. There are many reasons for it. Firstly, Barcelona has been considered one of the main hubs for digital nomads and remote workers for a long time now. It is like this, because this city is full of digital spaces. So, to do a remote work, Barcelona is just a perfect option and worth experiencing. If you would also like to expand your time in Barcelona and work here, then keep reading, as we are going to give you a lot of information about stay in Barcelona.
Digital nomads and remote workers
But wait, who is exactly a digital nomad? Digital nomads want to make money online and love to travel around the beautiful and adventurous world. In fact, a digital nomad is a person who works remotely and travels regularly. Usually, they need for working only a laptop and Wi-Fi access. The digital nomadic lifestyle has become increasingly popular in recent years. If it all seems so nice, you may start wondering how to become a digital nomad?
Well, firstly you need to have a digital nomad visa. It has different time period in different countries. For example in some countries you could stay only 90 days, but in some you can spend 3 months or even more. This is like it, because people from all walks of life have been attracted by its low cost, flexibility and mobility. Some years people did not have a chance like this, but nowadays thanks to the start-up system and a technological culture, working life has changed. Also, it is nice to see the word and visit different cities in Europe.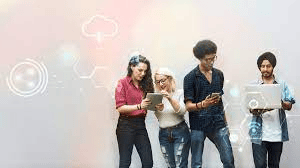 Why Barcelona is a good option for remote workers?
Have you ever visited Barcelona and felt like you would like to be a part of the city and live and work here? Trust me, you are not the only one, many people have fallen in love with this vibrant city and dreamt about living in the capital of Catalunya. Luckily, it has been made quite easy to stay a long term in Barcelona. That is why you can find many nomads in Barcelona and there is even a digital nomad community. That is why Barcelona is a city that is just amazing for all digital nomads and remote workers. It is full of coworking spaces with conference rooms, digital infrastructure and entrepreneurs that make it the perfect place for remote workers.
Furthermore, it is super nice to live in Barcelona, because this Mediterrean city has a lot to offer. It has amazing architecture, lovely coffee shops, great restaurants, dreamy beaches and even mountains. There is always something to do and you would never get bored in Barcelona. One day you could get lost in Gothic Quarter, and the other day you could check out the lovely beaches. However, before moving to the capital of Catalunya, keep in mind that the cost of living in Barcelona may be quite expensive. Now, you may wonder, what do we exactly mean by saying that? Well, it is quite popular city, so a lot of people are living here and the city itself is quite crowded. That is also one of the reason, why it is hard to find apartment. However, there are many websites where to look for an apartment, and you can find many reasonable options if you are eager to try out a shared apartment.
Connectivity and connections in Barcelona
One of the most important aspects that has made Barcelona for a good option for living is its great transport connection. The connectivity and the presence of it is just excellent. By saying that, keep in mind that you won`t be needing a car, as you could go basically anywhere by bus, train or metro. Besides, Barcelona is very well connected with all the cities of the world. For this reason, taking a flight from one city to another is not at all complex. So, it is very easy to organise a business trip or simply visit your friends and family. In this city you can have a stable connection basically everywhere, either on the beach, on a train, or on the street. It really makes the difference and spices up your work day, as you have a lot of options where to work. Also, the weather is almost always good and sunny, so feel free to work outside by enjoying the sun and getting all the D vitamin that you need. The city's metro and bus system runs smoothly, at least in the city centre, and taxis are relatively cheap and very easy to find. A taxi to the airport from the center of Barcelona costs about 40 euros and you can reach most places in the city for about 10 euros or less. Also, if you have more time, then it is very nice to walk to different places. Like this you really can explore the city and discover some of the places that you didn`t know even exist.
Main neighbourhoods for work
There are several things that make a neighbourhood useful for a remote worker. One of the most important is to have a strong digital infrastructure. Another important factor is that the neighbourhood is safe and has plenty of amenities nearby, such as cafes, restaurants and supermarkets. Finally, it is also important that the neighbourhood is quiet and peaceful, then it is more easy to concentrate. Among the main areas for this type of activity there are: the Eixample, Gracia, Poblenou, Sants and the Born, They are the home of many digital startups, which make them the ideal places for remote workers and digital nomads. These neighbourhoods host a large number of co-working spaces. Also, they offer a great quality of life and many networking opportunities.
Bars and working places
In addition to the neighbourhoods where you can work there are also several bars and restaurants. If you want to mention a few we remember:
Mamainé Mojitos: is a bar in Barcelona that has become popular among digital nomads and remote workers. The bar offers free Wi-Fi, numerous power outlets and a large selection of cocktails. Mamainé Mojitos is also home to many technology startups, making it the perfect place for entrepreneurs and freelancers.
Mirablau: is a bar in Barcelona that has become popular among digital nomads and remote workers for its incredible panoramic view of the city. Grab a delicious and fresh cocktail and enjoy one of Barcelona's most beautiful attractions.
The Bitter End: is a bar in Barcelona that has become popular among digital nomads and remote workers for its fantastic cocktails. The bar offers free Wi-Fi, numerous power outlets and a large selection of cocktails.
The bar Marsella: is a great place to relax after a long day of work. They have a wide selection of quality beers and different cocktails, and the bartenders are always happy to make a custom drink for you. They also have a great menu and the prices are very reasonable.