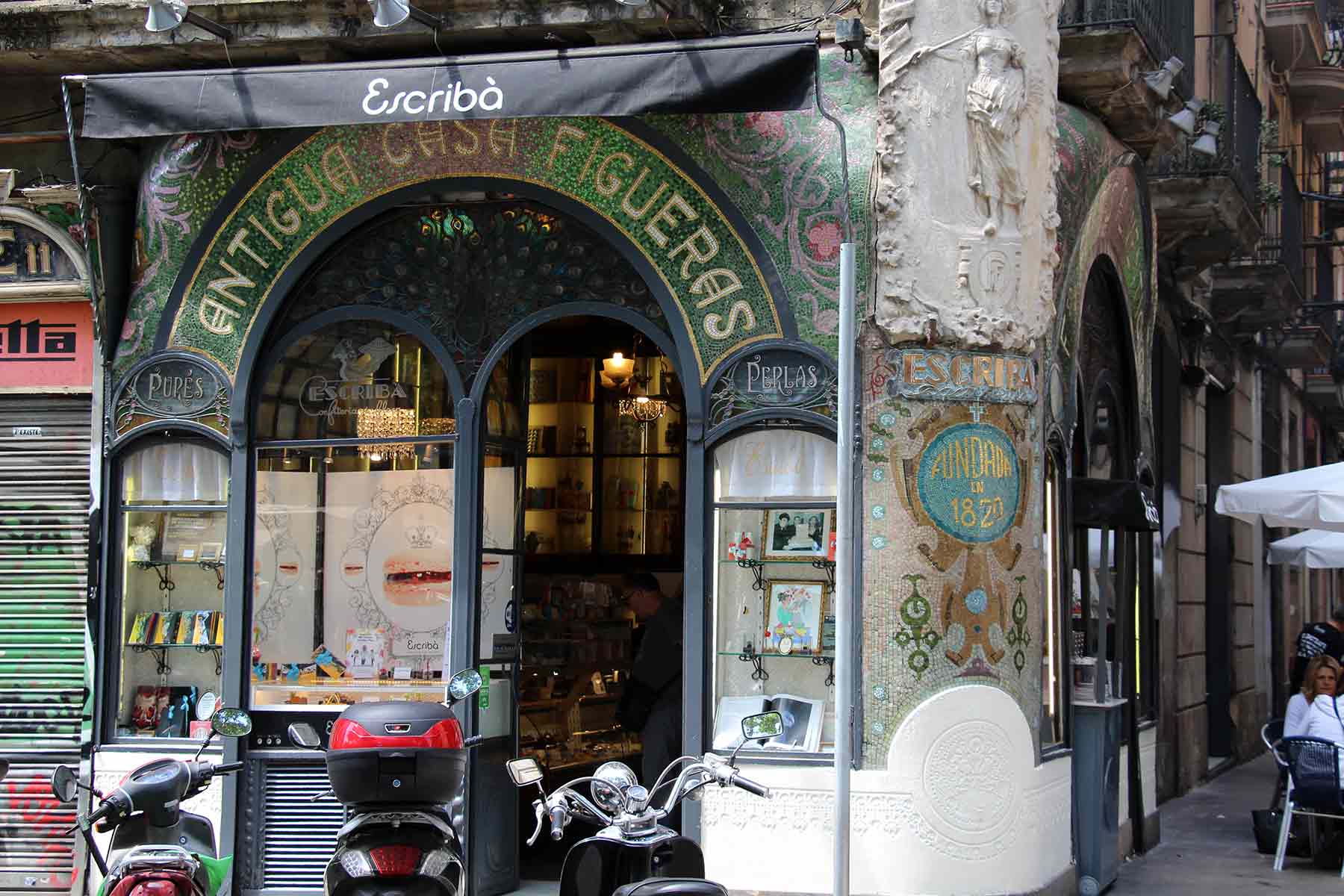 Visit the Best Bakery Barcelona
Barcelona is a famous city known for its delicious and various food scene. There are a lot of quality restaurants offering food from all around the world. For example you can taste food from Vietnam, Japan or England. But besides that, you can also find many stunning and lovely bakeries.
From traditional bakeries to modern pastry shops, there are plenty of options to choose from. Whether you're looking for a quick breakfast, local treats or a something sweet. Here are some bakeries that you definitely have to check out when visiting beautiful Barcelona.
Hotel Praktik Bakery Barcelona
The Praktik Hotels Bakery is a popular spot for breakfast and tasty baked goods. You can find this elegant place in the Eixample neighbourhood near Sagrada Familia. The bakery is known for its fresh bread and pastries.
It is a part of the Praktik Hostels, a group of trendy and affordable hostels in Barcelona. The hotel and bakery are located in a beautifully restored Modernist building, making it a great spot to start your day. It is perfect breakfast opportunity for you is you are staying at this hostel or near this place.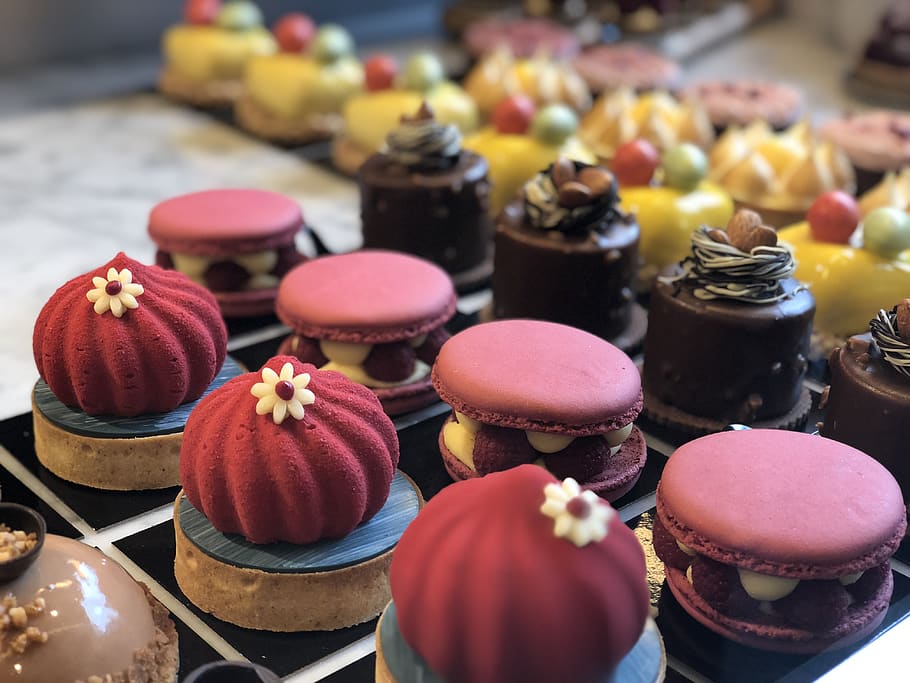 Hoffman Bakery Barcelona
Hoffman Bakery is another popular bakery in Barcelona. This place is located in the Sant Antoni neighbourhood, the bakery is known for its high-quality baked goods and pastries. They have received many awards because of the good quality that they are offering.
The bakery offers a mix of traditional and modern pastries, with a focus on using high-quality ingredients. Be sure to check out some local treats when there are local festivals happening in the city. Usually, these kind of traditional events always include special kind of local sweet treats. For example during Sant Jordi every bakery are offering special treats.
The bakery also offers workshops and classes for everyone who are interested in learning more about baking. So, if you have visited all the tourist attractions or you would like to do something different with your friends, it is a place for you.
Oïgo Bakery
Oïgo Bakery is a modern bakery located in the north of Barcelona, in Gracia neighbourhood. The bakery is known for its unique flavour combinations and Middle Eastern-inspired pastries. Also, the bakery offers a variety of breads, including sourdough and rye bread. The cozy atmosphere and friendly staff make it a great spot where to relax and enjoy a sweet treat.
La Colmena
If you are exploring the Gothic Quarter, be sure to check out La Colmena. It is a traditional bakery that has been around since 1849. It is known for classic pastries that are popular among locals. For example you can find there treats like the Ensaimada and the Napolitana.
The bakery also offers a variety of breads, including the famous Pa de Sant Jordi. The bakery has a lovely atmosphere and good location. It makes this place a great spot to where to stop and enjoy sweet treats with your family or friends.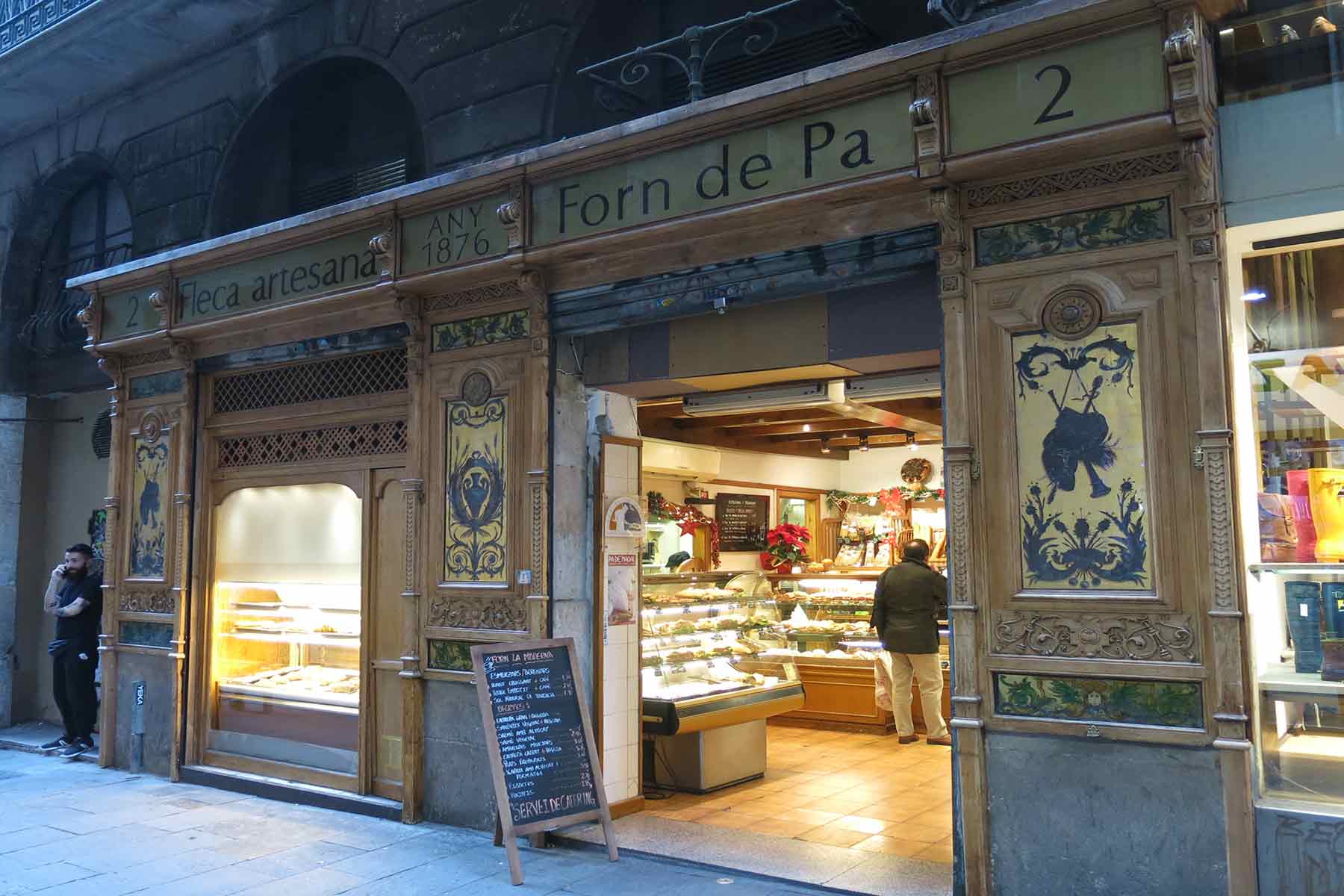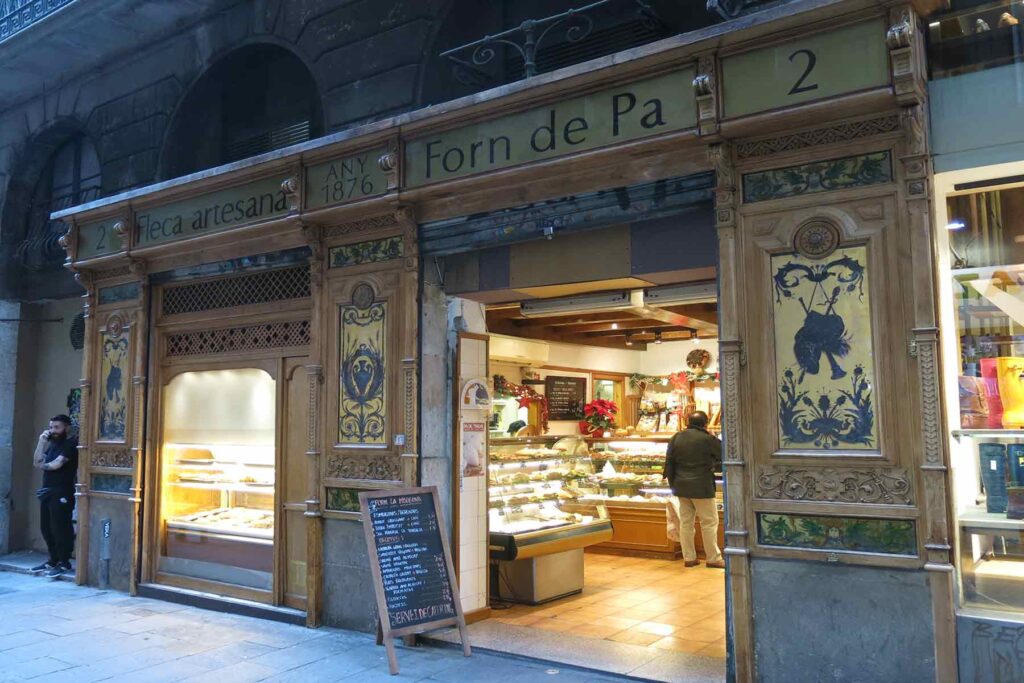 Other Bakeries to Check Out
Demasie Barcelona: They have many shops around the city, but the biggest one is ocated in the Born neighbourhood. You can find it on the street of carrer de la Princesa. They are famous because they are offering a wide variety of cinnamon rolls.
Breakfast Room: You can find it in the Eixample neighborhood, this bakery is known for its delicious croissants and pastries.
Forn de Sant Jaume: Located in the Gothic Quarter. Another local bakery that is known for its traditional Catalan pastries and breads.
Funky Bakers: Located in the Sant Antoni neighborhood, this bakery offers a mix of traditional and modern pastries.
Bo&Mie Barcelona: This modern bakery opened its doors quite recently. They have two shops in the city. One is located in El Born and other one in Eixample near Sagrada Familia. They are offering modern bakeries that look stunning and taste heavenly.
Whether you're looking for a traditional local bakery or a modern pastry shop, Barcelona has plenty of options to choose from. From fresh bread to sweet pastries, the city is full of places that offer something for everyone.
Some of the best bakeries in Barcelona we recommend to visit are Hotel Praktik Bakery, Hoffman Bakery, and Oïgo Bakery. Don't miss out on the opportunity to explore the city's delicious bakery culture. And, after tasting sweet treats, check out our article about Hidden Gems in Barcelona.