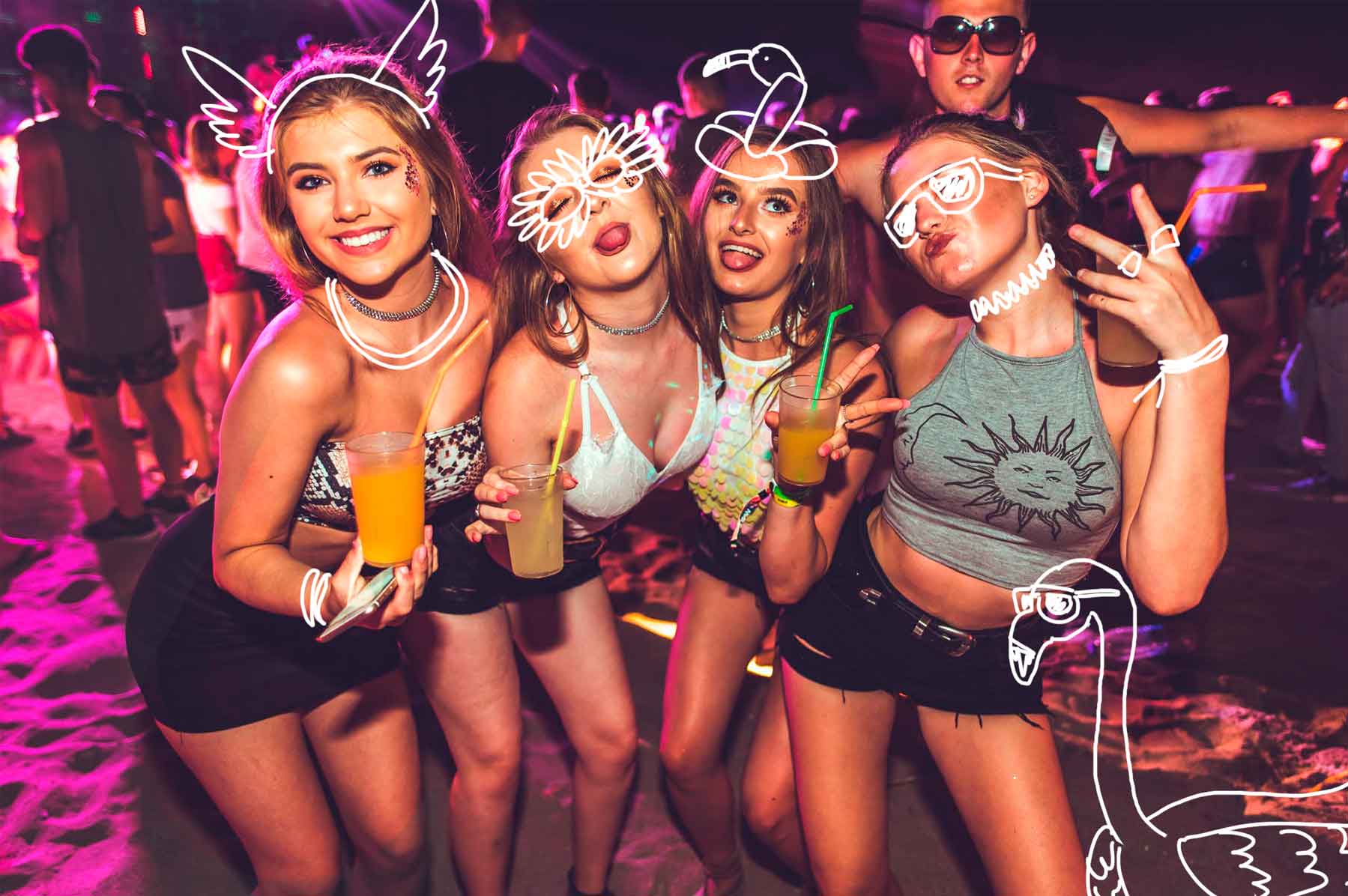 The Best Pub Crawls in Europe
Among the pub crawls around the world, from Los Angeles to Dubai, here's our ranking for the best ones in Europe. Backpacking across different cities in Europe is a once in a lifetime experience. Once you have booked a Hostel and you have arrived in a brand new city, it is time for you to have a real nightlife experience. Here is the list of the best ones in Europe where you will probably have a great time!
Best Pub Crawl in Europe – No.1 Dublin
Europe's oldest Pub Crawl. Irish people have always been quite knowledgeable in the drinking culture. A good reason why you should Pub Crawl in Dublin city!
Right in the hearth of Dublin, you will find the Temple Bar District. It is the most active part of town in case you are looking for bars and clubs.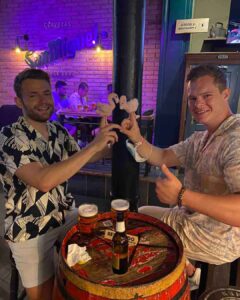 If you are a beer lover, then this is definitely the Pub Crawl for you. Some of Dublin's Hostels make their own Pub Crawl adding drink specials, drinking games such as beer pong (ideally on a ping pong table) and flip cup, before finishing in a diverse variety of pubs, dive bars and venues with live music. Make sure you are not on the losing team since you'll be drunk quite early!
If you are looking for a varied selection of bars, meet new people, free drinks and clubs in company of local guides, then Pub Crawling in Dublin should definitely be on your list.
Bar Crawl Paris
Paris, the city of light and one of the biggest travel destinations in Europe. Either if you are planning on going up the Eiffel Tower or visiting Notre Dame cathedral, Paris is always a must. Considered as one of the most expensive European capital cities, a pub crawl is always a good idea for tight pockets and meet fellow travellers.
The Latin Quarter is always a must stop when visiting Paris. Joining a Pub Crawl in the Latin Quarter is a unique experience. Walk around the narrow streets and you will find the real Parisian Nightlife. The Pub Crawl visits a large variety of Bars and Clubs in this district.
Nightlife Tour Amsterdam
A must stop for all party lovers is to check out the Amsterdam Nightlife. Globally recognised, this European City never seems to get old Perhaps it is because of the charming bicycles and channels that surround you while you walk around the city. Or maybe because it has always been considered as a free city and open minded place.
A night out in Amsterdam is something you have to experience. Pub Crawl Amsterdam takes you to different well selected bars, closing the night in one of the best nightclubs in the city. Located in both centric locations such as the Red Light District and Leidseplein, Amsterdam Pub Crawl is definitely one of the most authentic experiences you can have.
Pub Crawl Barcelona
Recognised for its nightlife experience, Barcelona could not be missed in this ranking of the most popular pub crawls. Known for a very chill lifestyle, Barcelona really starts coming to life quite late. Usually after the siesta and enjoying a variety of food and drinks for dinner, local people start to emerge for the nightlife.
The Pub Crawl Barcelona will take you to different areas of the city that you must explore. The variety of bars and clubs in Barcelona will surely be a place for you to remember. The international vibe combined with the local enthusiasm will definitely make you have an amazing night. One of the Best Pub Crawls in Europe that you can experience, that is for sure.
Pub Crawl Madrid
We all know that Spain is considered a big party destination. Therefore it should not be a coincidence that we have 2 cities from the same country in this Top 5 rank.
For this reason, going to a Pub Crawl in Madrid is a necessary stop. The offer for bars and clubs in Madrid is almost endless. From the narrow corners of Lavapiés to the big fancy clubs like Kapital, Madrid offers the best there is for party lovers.
Open Bars of beer and sangria are offered, as well as a properly selected list of bars make Pub Crawl Madrid real value for money. Do not miss this opportunity to visit this cosmopolitan city and join one of the biggest Pub Crawls in Europe. As we have exposed, there are multiple reasons why Amsterdam, Barcelona, Madrid, Dublin and Paris are considered as the Best Pub Crawls in Europe. Now it is time for you to come and make your experience memorable by joining us in your next trip.
If you are looking for different activities besides a bar crawl. Check out the walking tours available in your area!