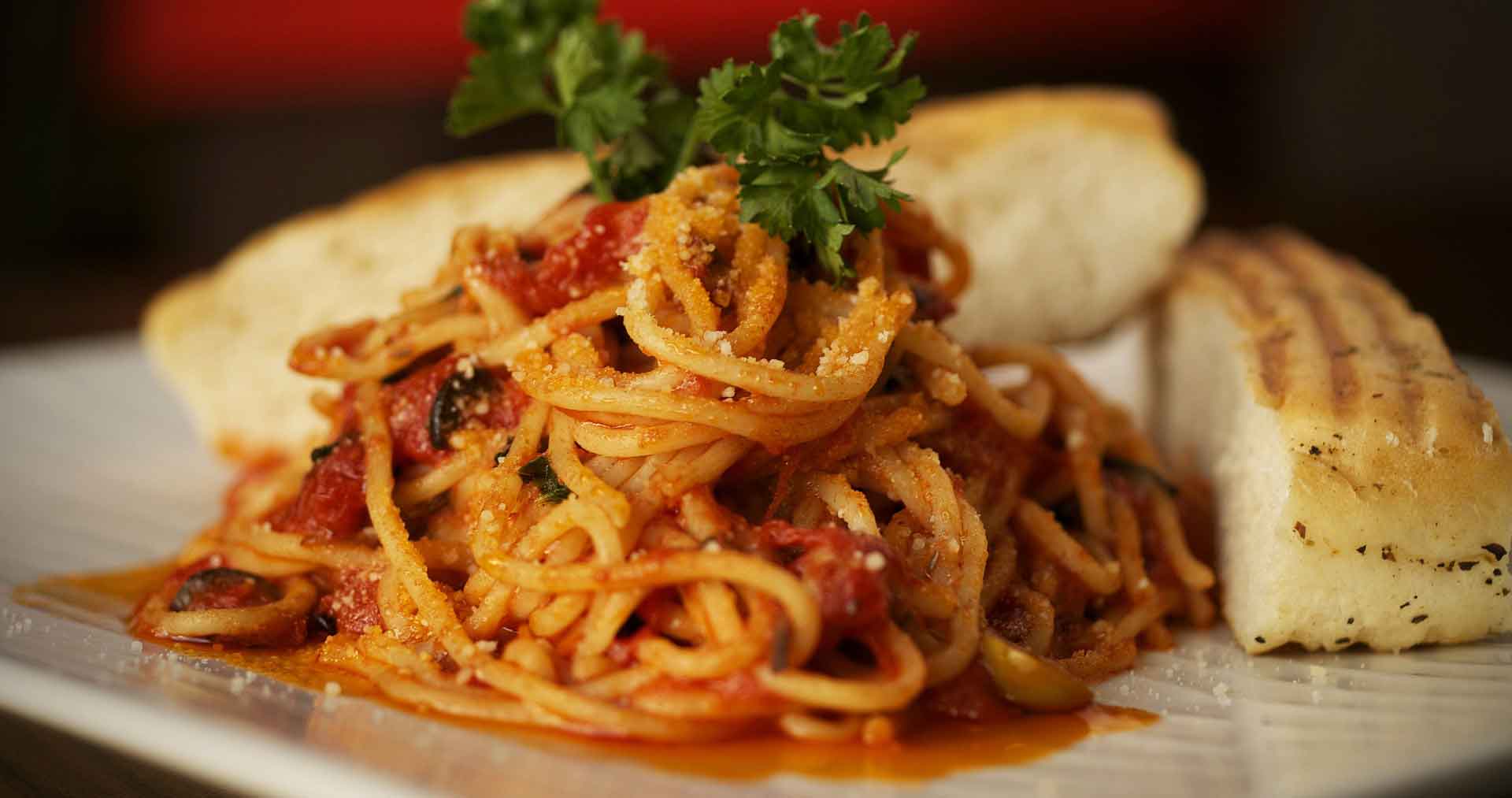 The Best Italian Restaurants in Barcelona
If you are an Italian and you miss the Italian cuisine you are in the right place to discover the 10 best Italian restaurants in Barcelona.
1. Bellebuon
Bellebuon is located in Travessera de Gracia, 441 founded seven years ago in Barcelona. It is one of the Italian restaurants whose cuisine recalls the flavours of southern Italy, especially of Campania, because the chef is native from this region. In his restaurant the chef offers a cuisine based on handcrafted dishes with fresh handmade pasta and freshly prepared first courses.

2. Murivecchi
Murivecchi is a cozy restaurant located in the district of Born. Its cuisine is inspired by Southern Italy and offers, thanks to the presence of a beautiful wood-burning oven with a power of 480. As a result the best Italian pizzas in Barcelona cooked in 90 seconds only. Gragnano instead, is the pasta chosen as it is produced in a town in the Gulf of Naples. Among the main courses there are the entrecote with fresh seasonal mushrooms and fried shrimp and squid. Everything is accompanied by Apulian, Campania, Sicilian and Tuscan wines. Finally, there are also delicious homemade desserts.
3. Donizetti
Donizetti is located in the example of Barcelona. Moreover the dishes are prepared directly by the chef Marcello di Prinzio. Here you can enjoy the best Italian lunch in Barcelona. It is a small venue, where you can listen to operas of Donizetti as background music. For instance, the workhorse of the chef consists in combining fresh pasta dishes with sauces of his invention. The menu consists of appetizers, carpaccio, dry pasta, fresh pasta, risotto, meat, semifreddo and ice cream.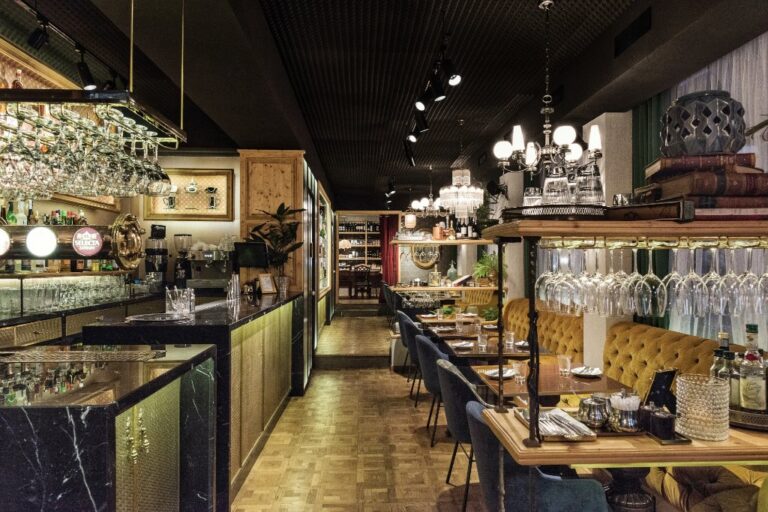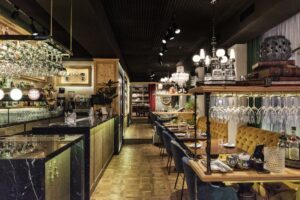 4. Perbacco
Perbacco is located in Avinguda Diagonal. It is a restaurant that offers typical Italian cuisine made with high quality ingredients and coming directly from Italy. Among them are ravioli filled with wild boar with apple and smoked ham and risotto with cava and rosemary with flakes of Parma ham. Of course, they have an extensive list of wines with Mediterranean flavor. They offer the option of take-away.
5. Gusto restaurant
Gusto restaurant is an Italian restaurant that offers first courses, second courses and pizzas of the cuisine of southern Italy, especially of Campania that represent the culture "Partenopea". It is located in Carrer del Rosselló, 108. Moreover, If you do not wish to spend a lot of money,  this  restaurant offers menus with affordable prices for everyone.
6. Don Kilo
Don Kilo borns with the intention of creating a new form of communication and combining it with innovation, while always giving importance to tradition. Moreover, Don Kilo is located in Carrer de Girona, 133 and offers pasta dishes and pizzas inspired by Campania cuisine, whose products come from the same region.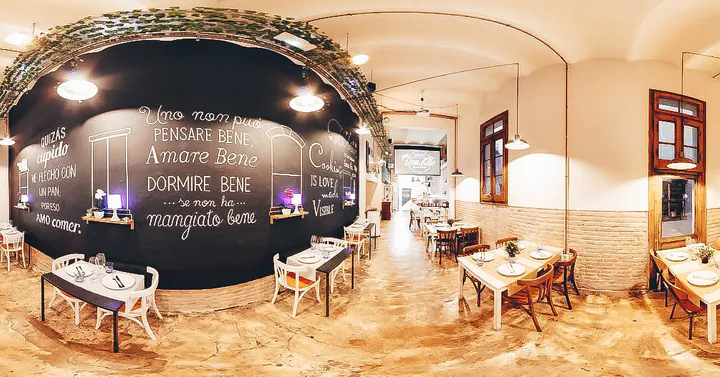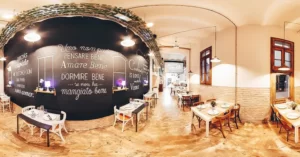 7. Restaurante la tagliatella
In the Finestrelles shopping center you will meet this beautiful Italian restaurant. Here you can recharge your batteries after a busy shopping day. Restaurante la tagliatella inside is very cozy and if the weather allows it also offers the opportunity to dine on the outdoor terrace. In addition, the dishes are inspired by the regions of Emiglia Romagna, Piedmont and Liguria.

8. Aroma of Sicily
If you are looking for a restaurant whose courses recall the flavors of Sicily, "Aroma of Sicily" is the place for you. Located in the district Urgell offers the typical dishes of this beautiful region. For instance arancini, Sicilian cannoli, pasta and pizza. Restaurant super recommended to spend a day in the company of friends and family.
9.Mo te magno
If you are looking for a restaurant that recalls the flavors of Roman cuisine, without traveling all the way there, "Mo te magno" gives you the opportunity to order directly from your home. It offers appetizers such as focaccia, burrata, cold cuts, bruschetta, olives, pasta dishes and pizzas at super affordable prices.
10. Bella Italia
Bella Italia is a trattoria, also restaurant and typical Italian pizzeria that offers Italian dishes and pizzas of excellent quality, all served in abundance with the possibility of a special menu for children. You can find it in Dreta de l'Example and despite its small size you will feel immediately at home.
If you miss the delicious Italian cuisine then don't miss these Italian restaurants that will be able to make you feel at home again.