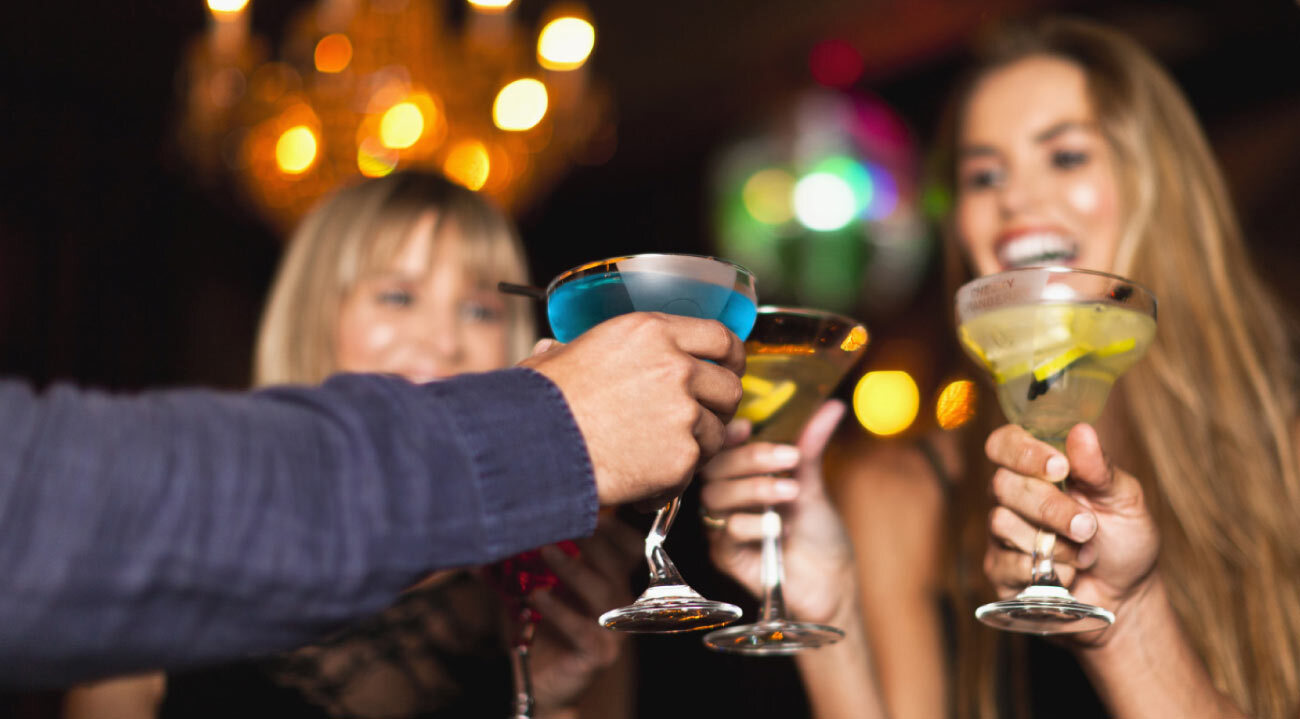 Best places to visit in Malaga at night
Malaga, the capital of Costa del Sol, is a paradise for a night out. The narrow streets and welcoming atmosphere make the Malaga Party Scene a must for both visitors and locals. The cultural background and the unlimited offer of bars and nightlife make Malaga a unique destination suitable for all types of tastes.
Furthermore, the leisure options that the home of Picasso has to offer are almost unlimited. From traditional local tapas to unreal rooftop bars. In this Article, Flamingo Tours shares with you the best Bars and Local Fiestas that this city has to offer.
Malaga has a unique nightlife different from any other city in Spain. The combination of being both a beach and an international hotspot destination is reflected in its energetic Bar and Club Scene. It certainly has a lot more than just the delicious Spanish traditional food on offer.
The best bar in Malaga
Plaza de la Merced
Plaza de la Merced is a great option for everyone that is looking to have a good time. Located adjacent to the city centre, In the square, you will find a great selection of different bars and clubs. This place is also considered a hot spot for the International community in Malaga.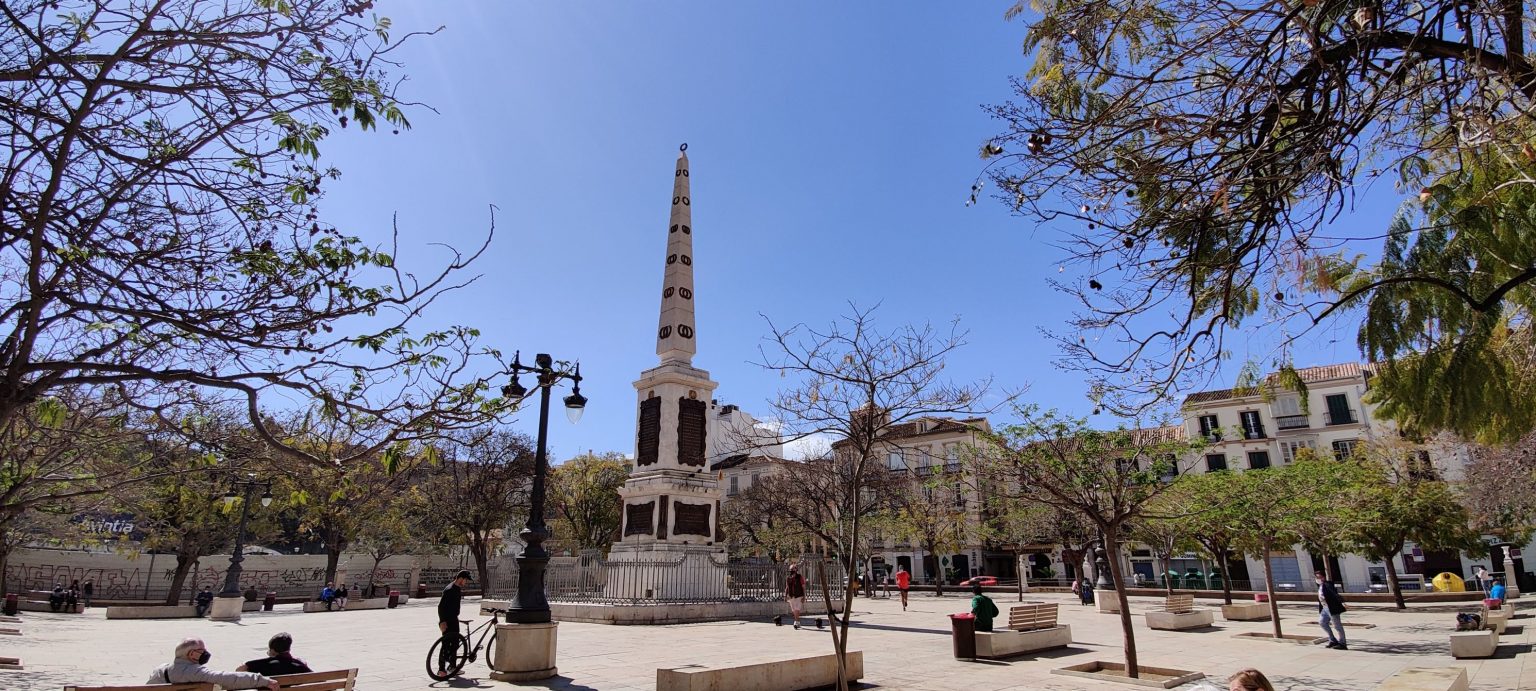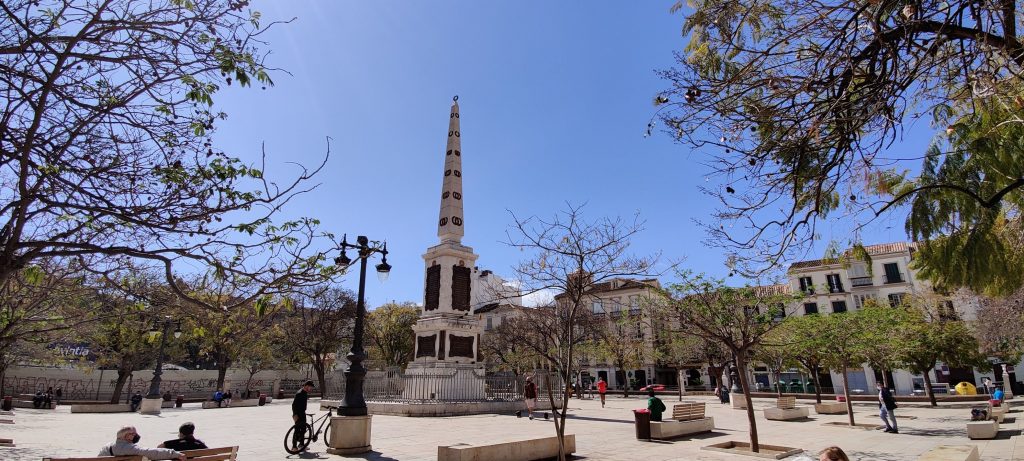 La Malagueta, a square full of bars in Malaga
Located right on the seafront, La Malagueta offers a great variety of places to go out. Noth only at the day but also at night time. During the day, you can have a meal overlooking the sea in the numerous restaurants. During the night you can enjoy the different bars, pubs, and clubs that the area has to offer.  If you are looking for a more exclusive experience of the Malaga nightlife, then this is the place to go.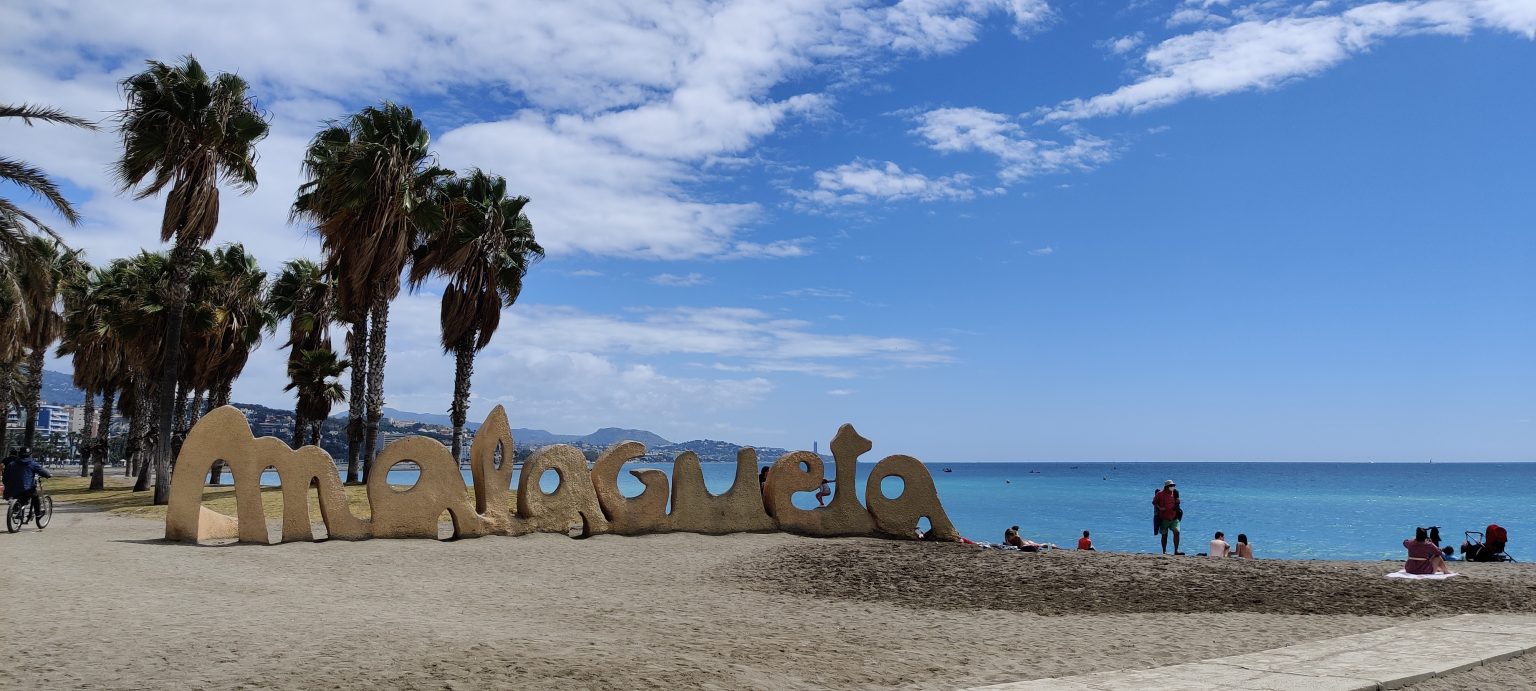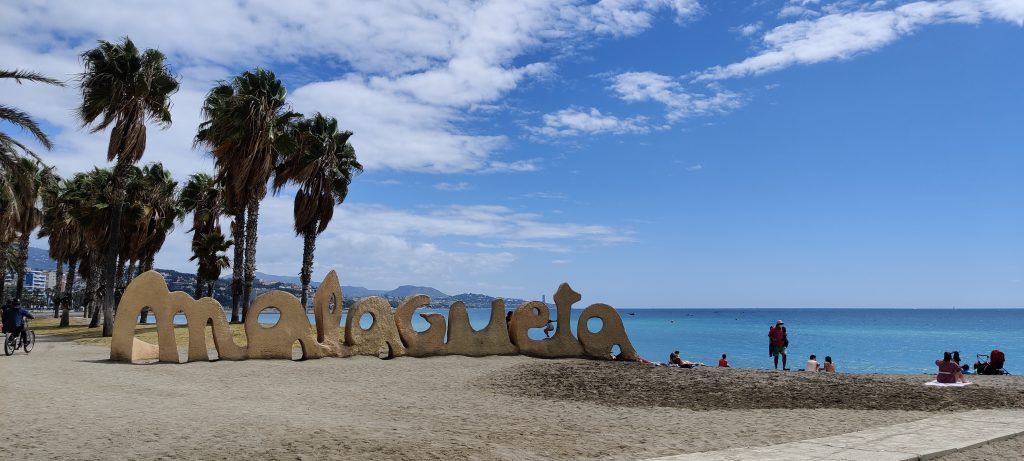 El Palo y Pedregalejo
If you want to experience the most authentic of Malaga's hot spots, then this is the place for you for a night out. The atmosphere in this area is mainly local, where you can find a seafront promenade surrounded by bars, restaurants, and another interesting offer of the nightlife in Malaga.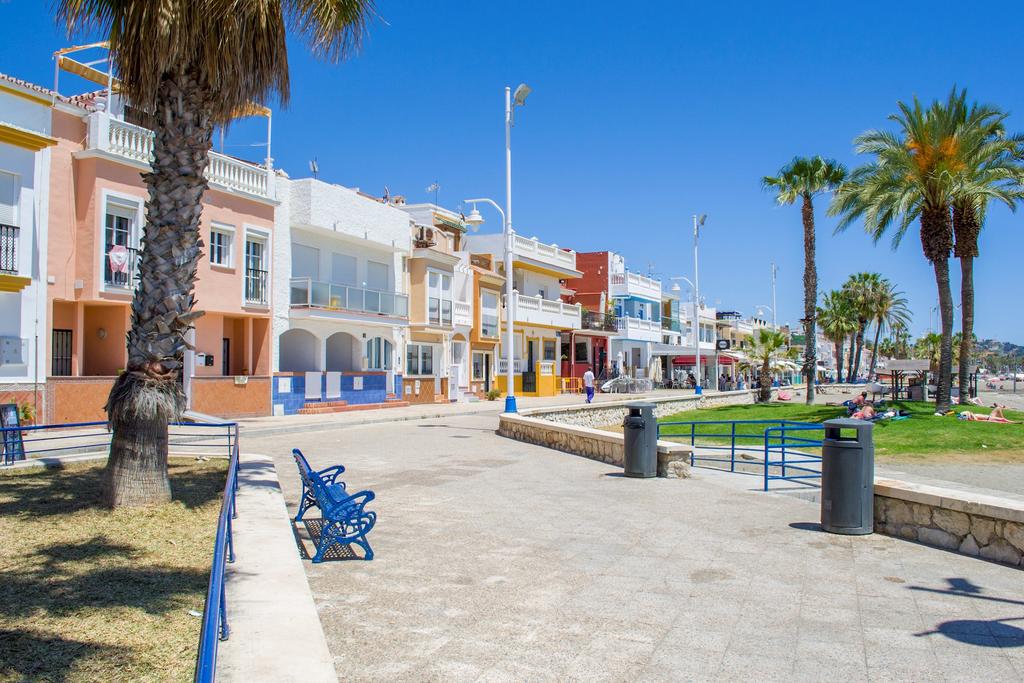 Best Bars in Malaga for a night out
Morrisey's Irish Pub
For a more International crowd, one of the biggest bars in Malagais the Morrisey's Irish Pub. Located in the heart of the city center, this venue has a careful decoration in which you can perceive the essence of an authentic Irish pub, mixing the idea and traditional concepts with a modern ambiance. For any sports events, live performances, or simply because sometimes we want to stay inside to get away from the heat, Morrisey's Irish Pub is a great option to share drinks and have a good time.
Chester & Punk
As we suggested at the beginning of this article, the Malaga bar Scene is suitable for all tastes and a Cocktail Bar is no exception. Situated in the heart of the city centre, we have a Cocktail Club called Chester & Punk. If you are looking for a more refined, charming, and personal atmosphere then this is a great option for a night out. An elegant decoration combined with an outstanding service make this Cocktail bar a perfect choice for sharing an unforgettable moment with friends, a wise choice for a romantic evening; all of them combined with a great selection of fresh Cocktails.
El Pimpi
For a more traditional experience, El Pimpi is a great option to start the night. It´s considered one of the most typical bars and restaurants in Malaga. This place offers you a unique taste of local gastronomy. It is a classic Spanish stop if you are looking for local tapas. The decoration both inside and outside of the Restaurant is astonishing. They make it one of the most historical venues in Malaga that are definitely worth a visit.
Best Nightclubs for a Night out right after visiting the bars in Malaga
If you want to experience the Malaga nightlife like a local to dance and party until 6 am then the party area that you are looking for is the heart of the city center "Plaza Marqués del Valdo del Maestre". Nightclubs in this area are located basically one after another within a 200 square meter radius. This route is covered mainly by the local people night after night as well as a vast number of tourists and expats looking to experience the true Malaga party scene. Also keep in mind that in Spanish culture, the nightlife starts to flourish as of midnight, therefore you may expect this area of Malaga to come to life within this timeframe.
Sala Gold
Right in the centre of the old town, you can find Sala Gold, one of the biggest and most dynamic nightclubs in Malaga. This is the type of club where you can expect to go dancing, flirting, and engage in conversations with both locals and foreigners. The main theme of the nightclub is as suggested in its name, everything is covered with gold and you can expect a full-on Spanish atmosphere and music.
The club also offers three different rooms that can be hired for private events such as hen parties. They have all the technical advances in sound and lighting for the organization of any type of celebration.
Theatro Club Malaga
Following the same Party area in Malaga, you can also find the Theatro Club Malaga. A new concept that arrived in Malaga's nightlife back in 2016 with the intention of being "much more than a discotheque". Theatro Club Málaga, is presented as a commitment to the future, in the field of promotion and dissemination of culture, leisure and entertainment in the historic centre of Malaga. This venue is a great option especially during the weekdays, in which they offer special promotions and host unique parties. They also offer a VIP area in which they can host private events and hen parties.
Anden
Ubicado en la Plaza de Uncibay (Plaza Uncibay) se encuentra el Anden Nightclub. Es uno de los clubes más grandes de Málaga y también uno de los más exclusivos. Contiene dos grandes áreas separadas con sus propias pistas de baile independientes. Las áreas requieren reserva previa para cualquier celebración o evento privado.
 Como te habrás dado cuenta, el ocio que ofrece Málaga es diverso e internacional. Es apto para todo tipo de personas y gustos. Si quieres experimentar la vida nocturna de Málaga, también puedes unirte al Flamingo Bar Crawl .
Nuestro principal objetivo es hacer que su experiencia sea memorable.
[/ vc_column_text] [/ vc_column] [/ vc_row]