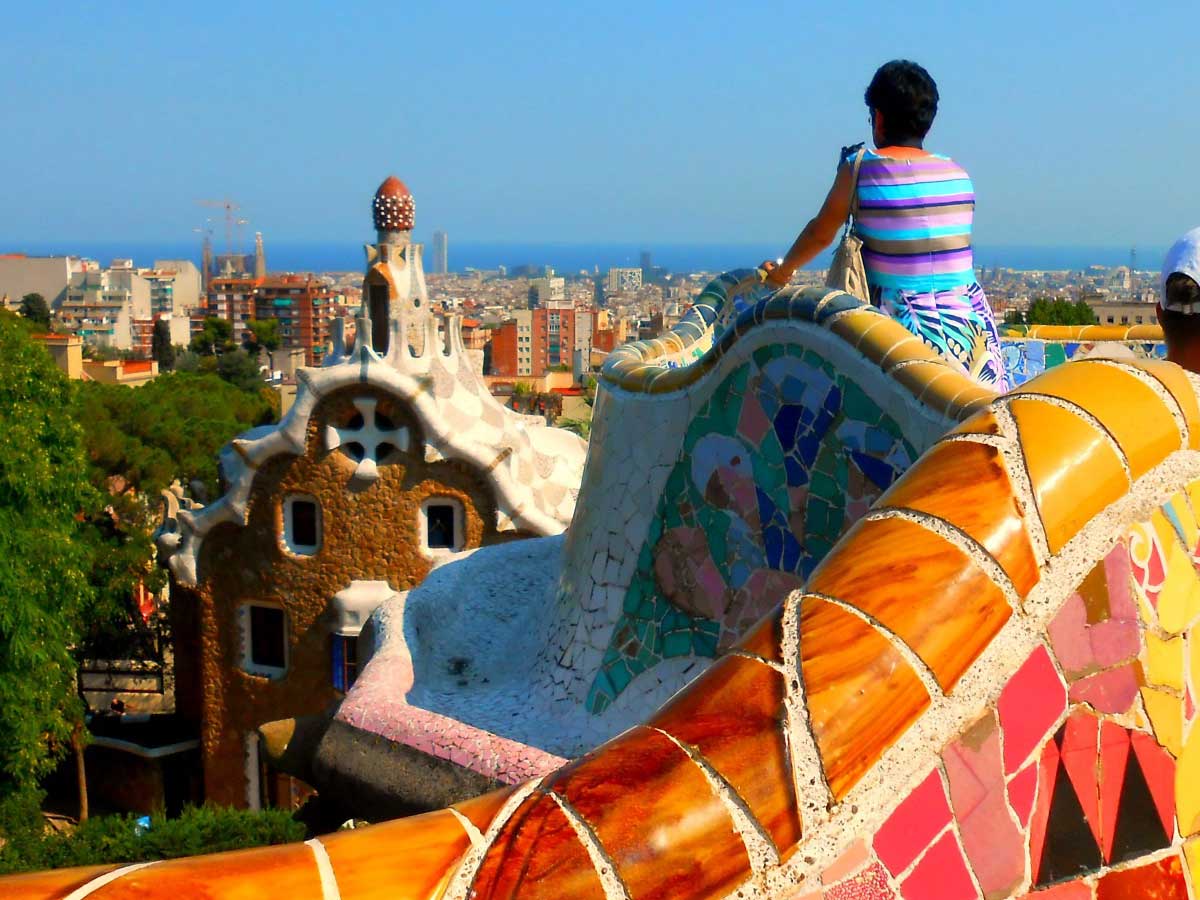 Barcelona Weather: A Sunny corner in the Mediterranean
Barcelona's Weather is brilliant and is renowned for being of the most visited cities in the world, and there is a good reason behind it. With its beautiful architecture, rich history, and vibrant culture, Barcelona is a must-see destination for any traveler.
But one of the most important factors to consider when planning your trip is the weather. That is why we are going to look deep into weather patterns of Barcelona. We are going to discover the differences about seasons. Of course we will also cover the best times when to visit this stunning and sunny capital of Catalunya.
Barcelona has a Mediterranean climate, which means that it experiences mild temperatures throughout the year. The city has an average temperature of around 16°C (61°F) in the winter months. And, around 24°C (75°F) in the summer months. This means that Barcelona is a great destination for travellers looking to escape the cold winter weather or the summer heat.
Winter time in Barcelona
However, despite its mild temperatures, Barcelona can experience a lot of rain throughout the year. The city has an average of around 55 rainy days per year. The most rainiest days are during winter period.
If you're planning a trip to Barcelona in the winter, then we have some recommendations for you. Be sure to pack an umbrella and some waterproof clothing to stay dry. Winter time in Barcelona is between December and February.
Although, the weather is colder during this time of the year, the city offers unique experiences to all the visitors. You can visit lovely Christmas markets and enjoy the decorations all over the city.
One of the most important things to consider is the chance of precipitation. Barcelona has an average of around 55 rainy days per year, with most of this rain falling in the winter months. However, even in the summer months, there is still a chance of rain. So it's really important to check the weather forecast before you go.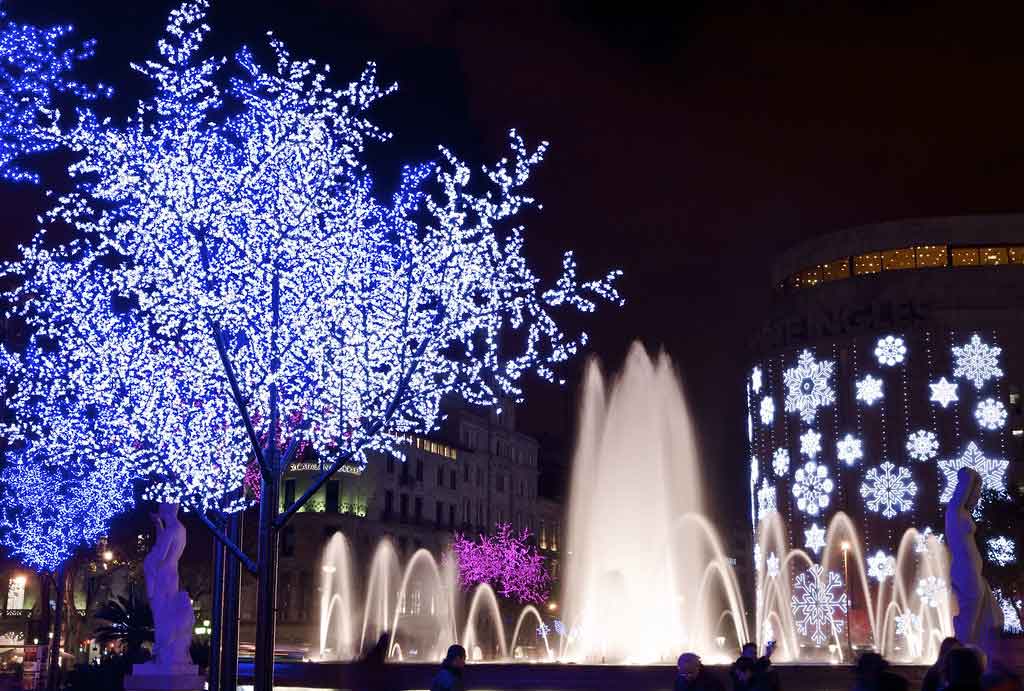 Warm summer months in Barcelona
Summer is definitely the peak tourist season in Barcelona. Summer arrives to Barcelona in June and the last month of summer is August. During that time you can see a lot of tourists and the city may get little bit of too crowded. Average temperatures for summer are between 25°C (77°F) to 30°C (86°F).
Luckily the cooling sea breeze provides some relief from the heat, making beach visits and other outdoor activity the best option. Saying that, there are many good beaches in Barcelona. Some of the most popular ones are Barceloneta and Nova Icaria. Both, tourists and locals really love visiting beached during summer time in Barcelona.
It is just really nice swim in the azure waters, enjoy refreshing drinks and delectable seafood at the beachfront bars. Another great thing about summer in Barcelona is that there are many great festivals and cool events taking place. For example, you could visit Sónar Festival, that is dedicated to electronic music and art. It takes place in June.
Another great festival is called Festa Major de Gràcia. It takes place in August, by attending this festival you can enjoy decorated streets and community spirit of the Gracia neighbourhood.
Barcelona weather in autumn
Autumn is Barcelona brings a pleasant change from the summer heat to milder temperatures. Autumn is between September and November and during that period you can experience warm days and little bit cooler evenings. Average temperature range from 20°C (68°F) to 25°C (77°F).
Cool thing about autumn is that even that period of the year you will find different festivals to visit. One of the most famous one is called La Mercè. It is taking place in September and it is considered as one of the largest street festivals in Barcelona. During the festival you can experience a lot of music, dancing, human towers (castellers) and even fireworks on the streets.
Furthermore, the fall season marks the harvest time for grapes and the celebration of the wine-producing regions near Barcelona. If you like wine, then you could take a tour to nearby vineyards. It gives you a cool opportunity to participate in grape stomping activities, and sample exquisite wines.
Spring brings colour to the city
Spring arrives to Barcelona in March and lasts until May. It brings a life and colour to the city. For this season, mild temperatures and increasing sunshine is very usual. Average temperatures range from 15°C (59°F) to 20°C (68°F).
It creates a comfortable and pleasant atmosphere for everyone who likes outdoor activity. The city`s parks and gardens come alive with blooming flowers. Furthermore, the streets are filled with locals and tourists enjoying the beauty of spring. Besides walking around the city, you could also explore some beach clubs.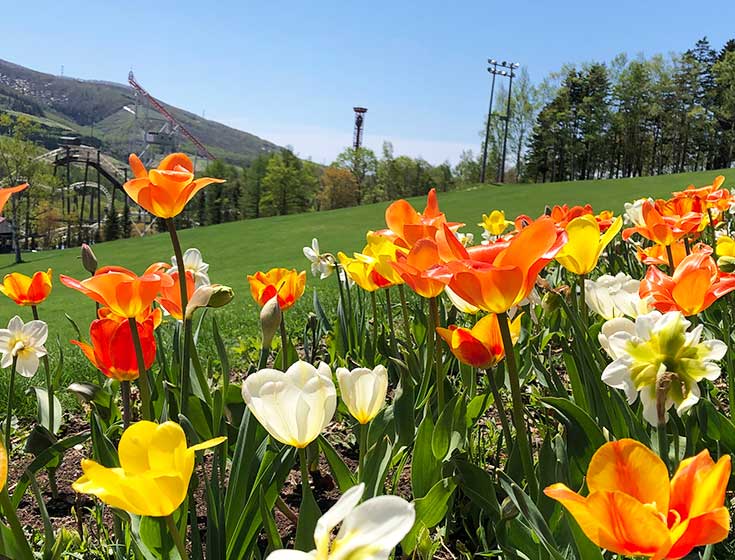 Barcelona weather patterns
Despite the chance of rain, Barcelona is known for its sunny skies and pleasant weather. The city has an average of around 2,524 hours of sunshine per year. Most of this sunshine occurring in the summer months. This means that even on cloudy days, you can still expect to see some sunny intervals.
When it does rain in Barcelona, it's usually in the form of light rain showers. These showers can be brief, but heavy. So, it's a good idea to carry a light rain jacket or umbrella always with you. However, even on rainy days, you can still enjoy the city's many indoor attractions, such as museums, galleries, and restaurants.
Another common weather pattern in Barcelona is partly cloudy skies. This occurs when there are both clouds and sunshine in the sky, creating a partially cloudy effect. Partly cloudy skies can be a great time to explore the city. Then you can enjoy the sunny intervals while taking breaks from the heat in the shade of the clouds.
It's important to remember that the weather in Barcelona can be unstable at times. However, with the right preparation, you can still enjoy everything this beautiful city has to offer, no matter what the weather. If you're planning a trip to Barcelona, be sure to check the weather forecast and pack accordingly. And no matter what the weather, there's always something to see and do in this vibrant city.
Things to do before your trip
In conclusion, the weather in vibrant Barcelona is mild and pleasant almost throughout the year. But, of course there is a chance of rain even in the summer months. But with its beautiful architecture, rich history, and vibrant culture, this city is worth visiting no matter what the weather. So pack your bags, check the weather forecast, and get ready to explore all that Barcelona has to offer.
Discover the pleasant weather of Barcelona with an average temperature of 16°C in winter and 24°C in summer. Just be always ready for a chance of rain throughout the year. Explore this vibrant city's architecture, history, and culture, and pack accordingly for your trip.
Before travelling to Barcelona, we recommend you to google weather barcelona, weather in barcelona. Then you will get the last updates about weather forecast.