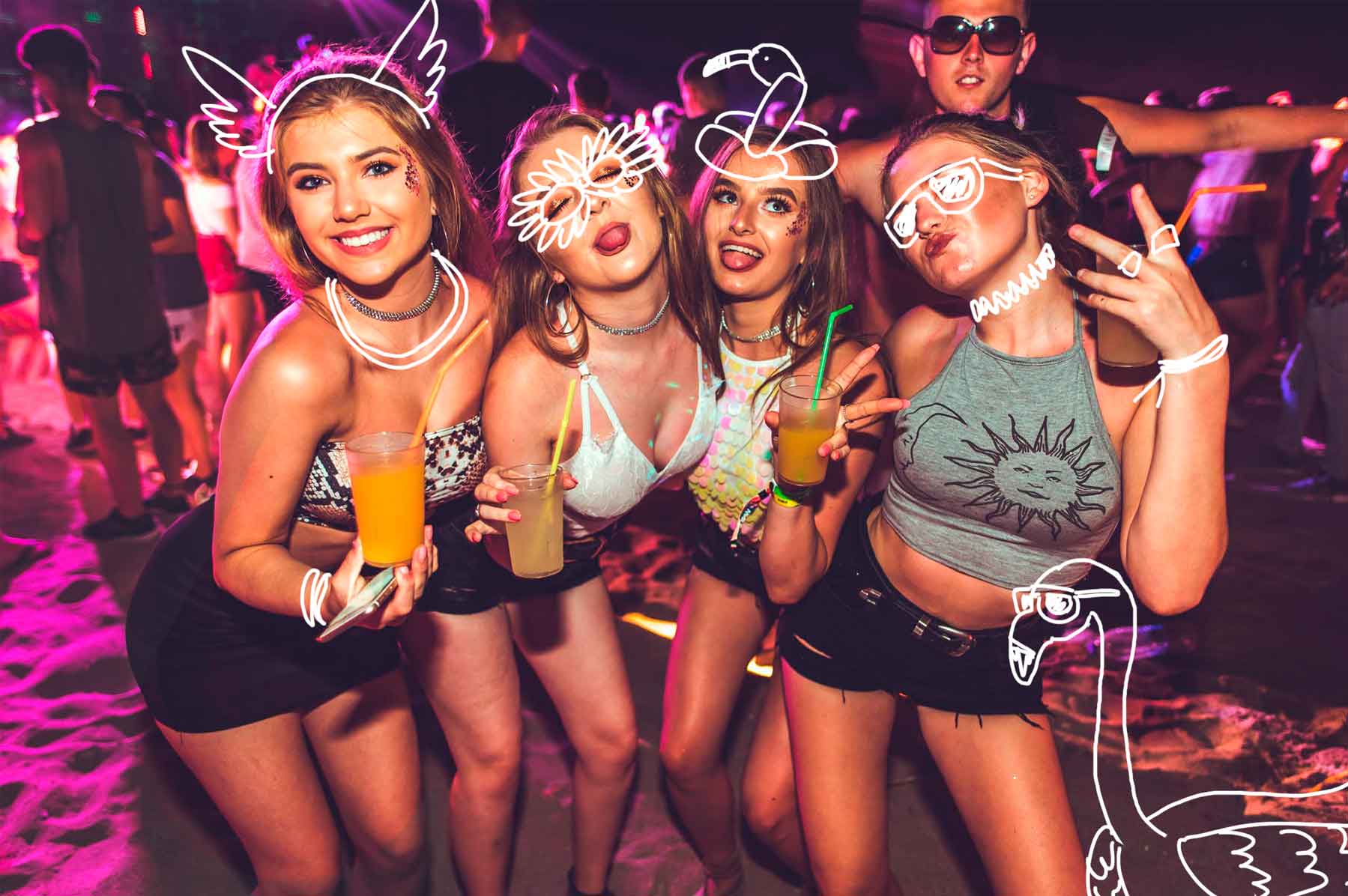 Pub Crawl in Barcelona, the highlights of a night out!
Barcelona is considered as one of the best places where to party and have a great night out. At Flamingo Tours and Trips we know the coolest places where you can enjoy your night out. So, we welcome you to enjoy the fiesta and join the pub crawl!
If you are having thoughts like are bar crawls worth it or how everything works, then we got you! For example, our pub crawl is a night tour of all the most recognised bars in Barcelona. Basically, it is a plan full of fun, good music and free drinks. If you want to know more about what we are offering, then you can read our blog post Bar Crawl Barcelona.
In this blog, we will talk about the different Barcelona pubs that are part of our night tour.
If you are here it is because you are looking for new adventures and experiences! So, stay a little longer and get to know the places you will visit during our tour.
Pub Crawl Barcelona: A Tour around the best bars
Barcelona is a charming city full of great bars and pubs and it has a lot to offer. That is why you cannot miss a second of the fun that this city has for you!
As mentioned before, the bar hopping is a night tour based on the most famous bars in the city. The difference between going alone and going with private tour are the benefits they have for you. For example, in our tour there are great drink deals like free shots and other discounts in every bar we visit. Besides that, you can enjoy live music, drinking games and meet new people.
Below, we made a list about the best pubs and night clubs. Feel free to explore it, to have the most amazing night out in Barcelona.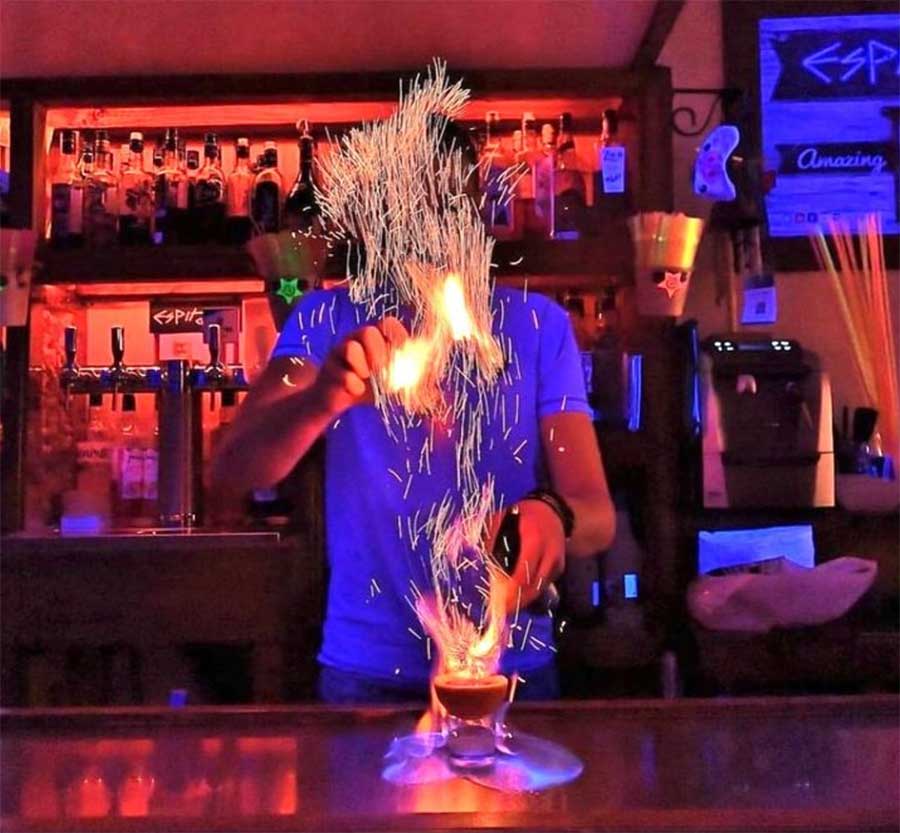 This is a place where Barcelona's nightlife comes alive. Besides being the most trendy nightclub in Barcelona, it is a restaurant facing the sea. You can find this popular place in the Olympic Village. It is considered as one of the best clubs in Barcelona, and both tourists and locals love visiting it. It has very chic atmosphere and cool decorations, making it nice place where to take cool photos. You can enjoy talented DJs and live music, as many famous artists are visiting this nightclub. The shows every night are given by international artists. This is the perfect place to start our tours of this lively Spanish city.
Well-known bar-restaurant in the city, with a super elegant look. They offer elaborate, exclusive and international cocktails, for all types of clients. With extravagant or simple tastes, from cocktails to shots.
At Plata Cocktail Bar Barcelona, nights will never be boring. The atmosphere there is definitely on another level!
Espit chupitos, best bar of the Bar Crawl Barcelona
You may wonder why it is named like this! In Spain, the term for shots is chupitos. You can find these types of drinks in almost every bar in Barcelona, but Espit Chupitos is the most popular one as they are offering more than 600 different shots!
You can only imagine how many cool combinations you can taste and discover! It's true they have a lot of different options, for example you can explore divergent combinations of quality liquor from sour to sweet, but this makes the experience even cooler.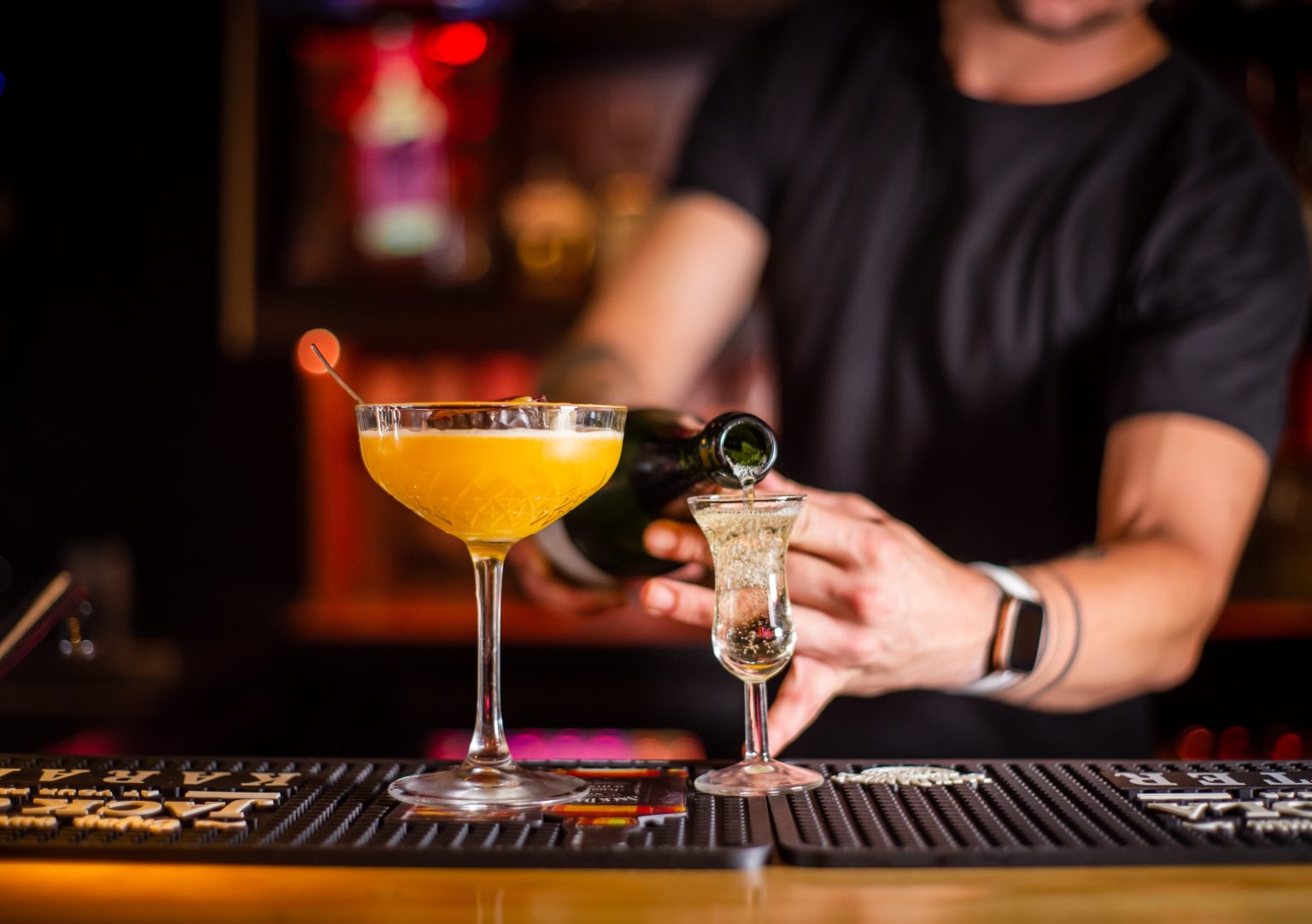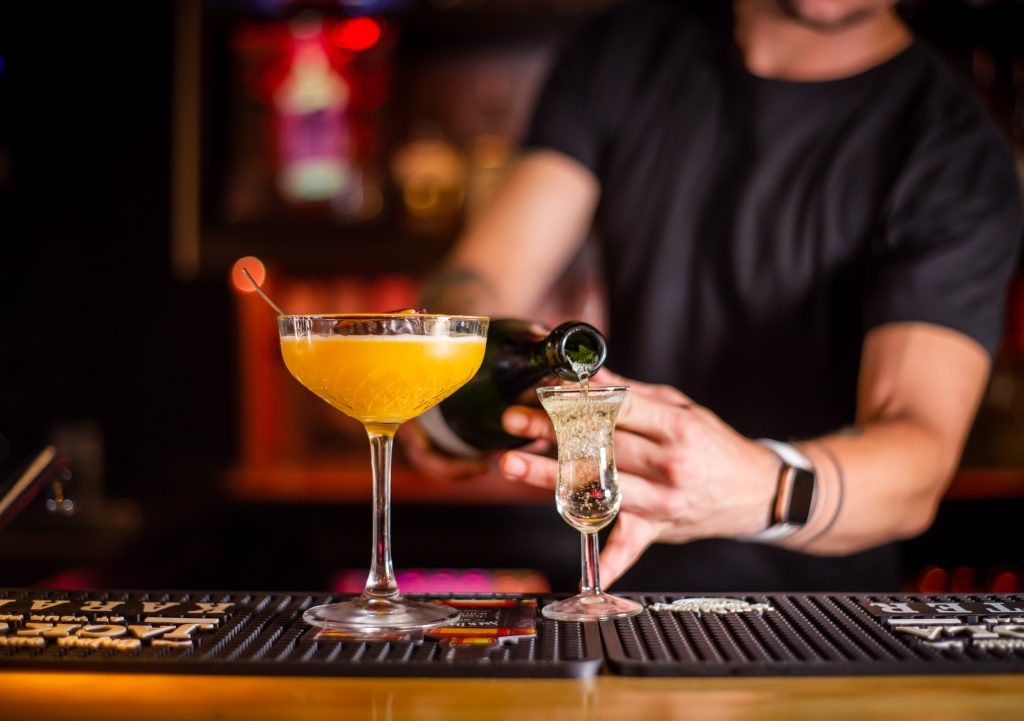 Paradiso Bar
We are going to take a closer look at this famous bar named Paradiso Bar. You can find it in vibrant Barcelona and it is located just in the historic Born district.
This cultural neighbourhood has a lot to offer and has also a rich and interesting history. Furthermore, it is home for multiple renowned restaurants, cool shops, quality bars and even art galleries. Among them you'll find well known Paradiso bar, located on Carrer de Rera Palau. This bar is renowned for the best cocktails in this authentic city and is also considered as the best one in Catalonia.
So, if you want to spend a night full of fun and try out tasty cocktails, then go to Paradiso Bar! It has very cool vintage vibe and the atmosphere that is a combination of Art Deco and industrial chic. The bar has exposed brick walls and velvet curtains that are adding mystery to this place. The interior of the bar is made of wood to recall the sinuous shapes of the sea of Barcelona. You can also enjoy some live music there.