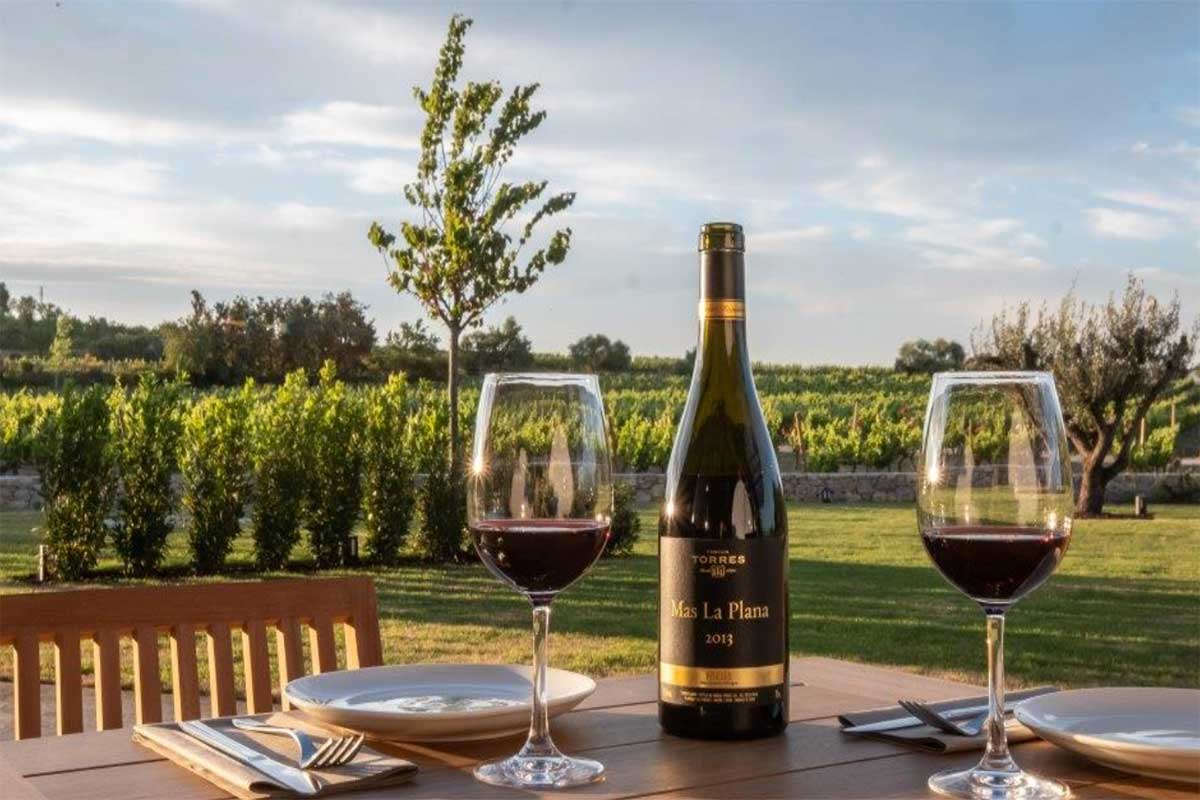 Experience Wine Tasting in Barcelona
Barcelona is a city that offers a lot of different experiences for everyone. There are a lot of exciting things to do in this sunny city and sometimes it is even hard to decide. Well, we recommend you to pick out your favourite activities or try something new. This way you make your stay as memorable as possible.
One out of all the options is tasting Spanish wines. It is perfect activity for all the wine lovers. That way you can explore interesting Spanish wine region and culture. There are plenty of options to choose from, and a wine tasting tour is the perfect way to get started.
Explore Spanish Wines in Beautiful Montserrat
If you are a true wine lover, then one of the best day trips from Barcelona is to Montserrat Mountain. It is a stunning mountainous region and is home to some of the best Catalan wines. The wine producers in this area are often family-run. This means that you get to experience a real sense of traditione and history during your wine tastings.
You can find many wine tasting tours from Barcelona. Usually some of them offer small group tours and this is the best way to go. That way your experience will be more intimate and personal. You can ask all the questions that you want to know and you can be sure to get the answers.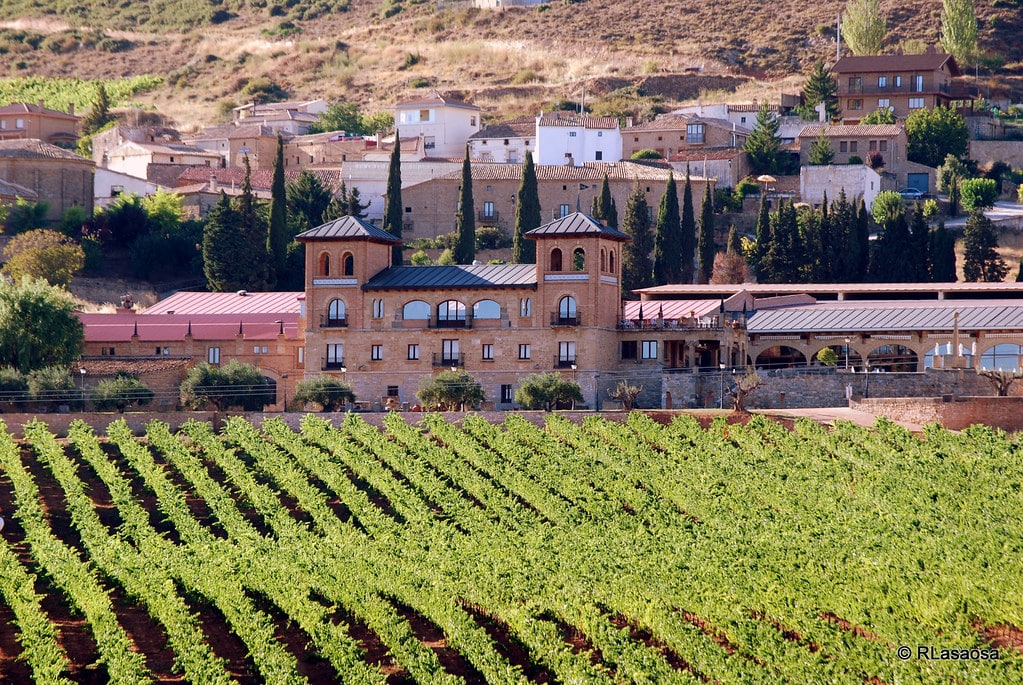 What to Expect from Wine Tasting Tour?
One of the best things about wine tasting in Barcelona is the variety of wines that you get to try. During your wine tasting tour, you will have the chance to try a variety of different wines. You including sparkling, red and white wines. You will also learn about the history and tradition of wine production in the region.
Furthermore, some tours have the opportunity to sample some of the local tapas, which pair perfectly with wine. You can expect to try some of the best tapas and wine in Barcelona during your wine tasting tour.
The wine tastings aren't just about the wine, they are also about the experience. Most wine tasting tours offer a beautiful view of the surrounding countryside. It is a perfect way to relax and explore the beauty of the region.
In addition to wine tastings, many tours also offer visits to local wine producers. This gives you the opportunity to learn more about the winemaking process and the people behind it.
Wine Tasting in Penedes
If you are a fan of sparkling wine, then be sure to check out Penedes region. This wine region is known for its production of cava, a type of Spanish sparkling wine. It is quite close to Barcelona, and it is just a short drive away. You can easily reach it by train or car.
If you are thinking about what places exactly to visit in Penedes, then start with Freixenet Wine Tasting Tour. It is one of the most popular wineries in the Penedes region, just a short drive from Barcelona. It's a must-visit destination for anyone who loves wine.
Freixenet is known for producing high-quality cava, a type of Spanish sparkling wine. Over there you can take a tour of the winery and learn about the interesting history of the wine making process.
The wine tasting at Freixenet is a unique experience that you won't want to miss. You will have amazing opportunity to sample some of the best cava in the region. Also, you can learn about the different methods used to produce the wine. It's a great way to experience the local wine scene and learn about the traditional production of cava in Spain.
Other Wine Regions
In addition to Montserrat and Penedes, there are many other regions around Barcelona that are worth exploring for wine tasting. For example Priorat is another popular wine region that is known for producing some of the best red wines in Spain. The region has a unique microclimate and soil that gives the wine a special flavor.
Priorat is located in the south west of Barcelona, close to Tarragona. This region is known for grapes called Garnacha and Carignan. They use these to produce red wine. One of the oldest wineries that you can visit there is Scala Dei.
The Terra Alta region is also worth visiting for its white wines. It is located at the west of the province of Tarragona and you can find 57 different wineries over there.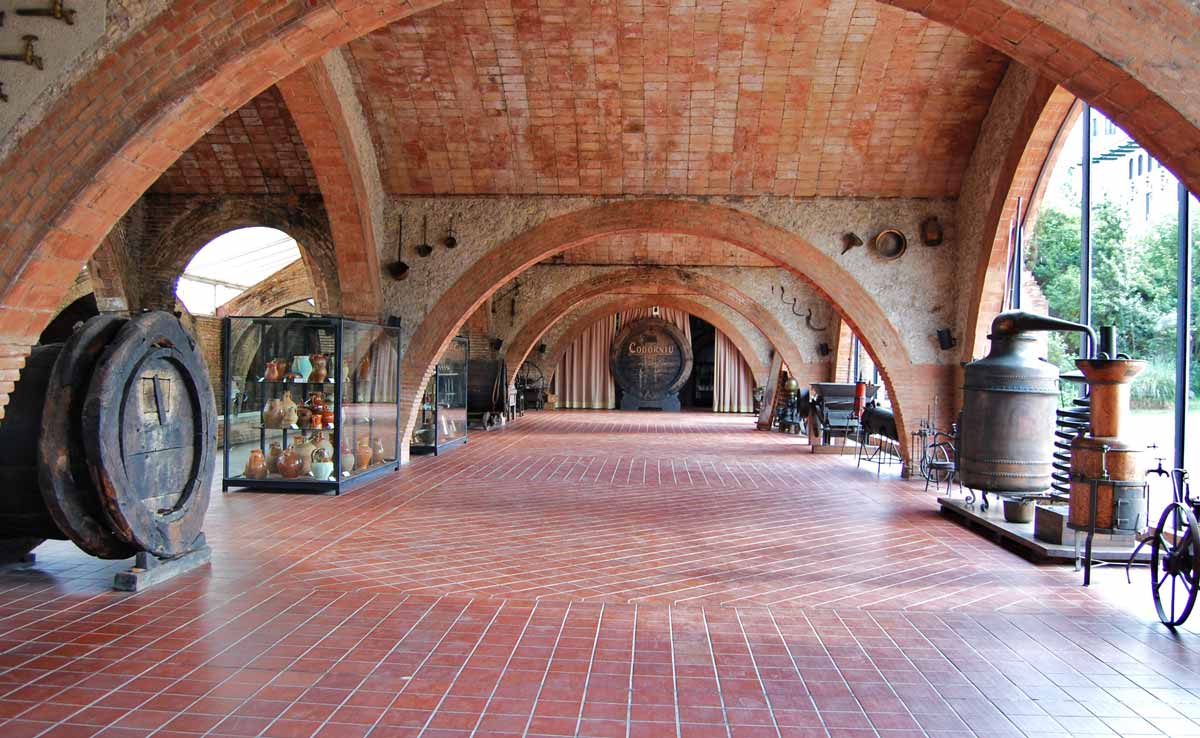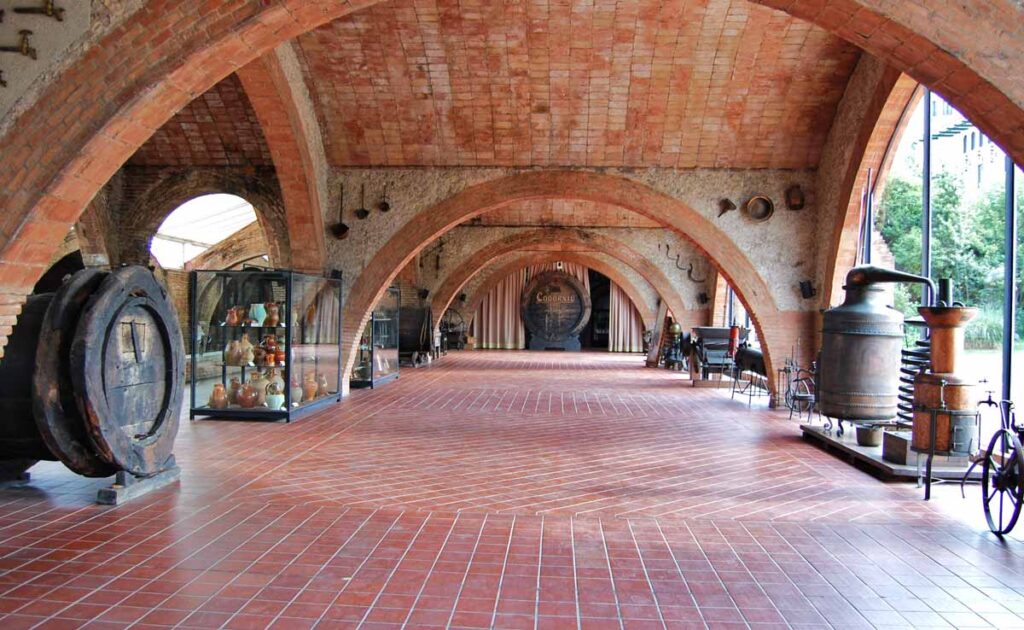 Local Wine Bars
If you feel like you want to explore local wines in the city centre, then there are also plenty of options. You can find many great wine bars that offer a wide variety of local wines. For example, we recommend you to visit La Vinya del Senyor. It is a very cosy bar with a good selection of wines.
Also, Viblioteca is a great option if you are looking for a trendy spot. If you want to taste wines from around the world besides local ones, then head to Monvínic. They have impressive selection of wines all around the world. It doesn`t matter what kind of wine experience you are looking for, Barcelona has different options for everyone.
If you plan to visit local wine bars then check out our blog post about Best Wine Bars in Barcelona. Or you feel like you have tasted enough wines and you would like to experience something different, join Barcelona Pub Crawl.
So, if you're looking for a unique way to explore wine culture, then Barcelona has a lot of options for you. You can visit local wine bars and shops, or you can book a wine tour. On top of that be sure to check out wineries close to Barcelona.
It's a great way to experience the local wine scene and learn about the history. Also, you can get new knowledges about tradition of wine production, and enjoy the beautiful scenery of the region.