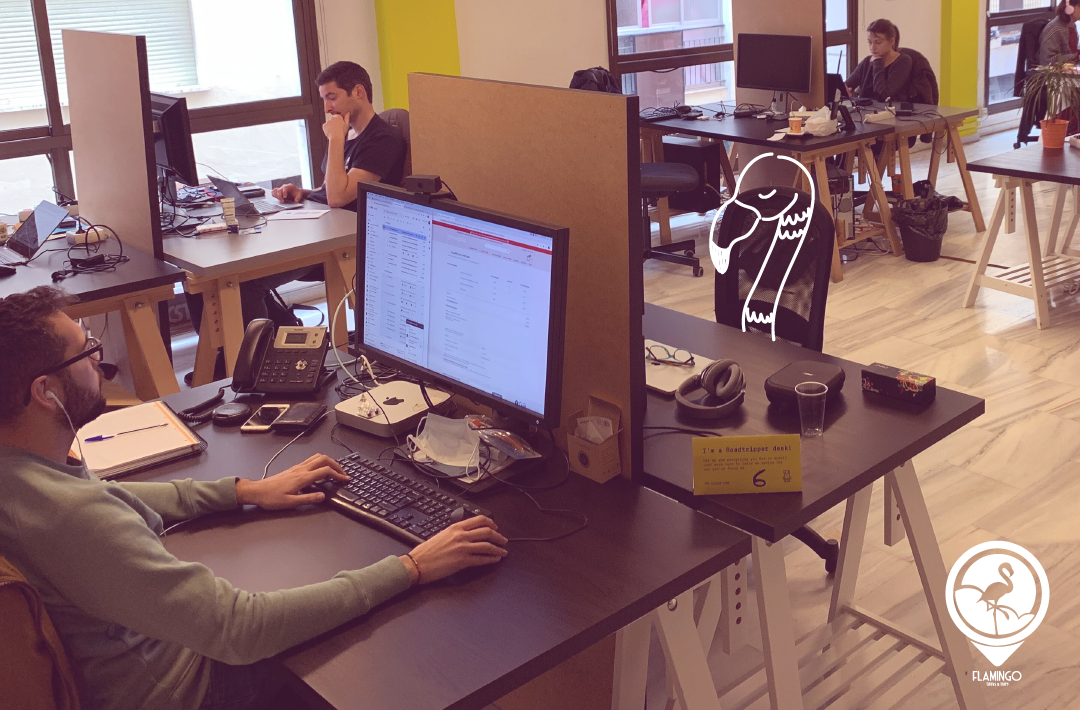 The Living Room Coworking in Malaga 
About Coworking Malaga
The capital of the Costa del Sol is becoming the main attraction for Digital Nomads and expats beyond just a travel destination. As a result, coworking spaces are thriving as places for networking, meeting people and creating connections. The centre of Malaga is becoming a powerful place for startups.
In Malaga, you can have the option to enjoy the beach ¨La Playa¨ and the business center ¨centro de negocios¨. The good climate is essential for the Malaga working spirit. And the great coworking space is something that all startups can enjoy here.
In this article, we will introduce you to The Living Room Coworking, one of the most well-known and internationally recognised coworking spaces where you will feel at home surrounded by more than just a community, we would define it as a family. We wanted to know more about how the basic functionalities work in Malaga and the virtual offices or ¨Oficinas virtuales¨ as they call it.
After a few sessions of beach volleyball, we sat down for a cup of tea with the Austrian co-founder Ben Kolp in the lounge of the space itself, as we wanted to know more about the company and go deeper into it.  
Tell us about TLR and its mission, what motivated you and your partner to start the project?
If you are expecting an entrepreneurial answer full of ambition to set up a successful business backed up by a well-thought out business plan, I have to disappoint you. It all started when I left my corporate job at Oracle. I decided to become a freelance consultant, but I didn't realise that working from home sucks until I had to do it myself. 
Via a former Oracle colleague, I found out about Plytix, a startup, which was based in Malaga but had an idle desk space in their office in the Soho area of Málaga. Little did I know that this space would become my life's mission.
What's the story behind the partnership, how did you meet each other?
In the shared Plytix office, I met the founders of the company Morten, Stian and Alex. After a visit with Stian, who would become my business partner a few months later, I was toured around the space and decided to sign up. A few months after establishing my own routine of coming to work every day and really enjoying sharing a space, Plytix was fortunate enough to raise significant funds from Danish investors. 
They told us they would close the space and move elsewhere, on their own. I didn't like that idea at all. After a meeting with the Plytix people, Stian and I decided to co-found The Living Room Coworking as a company on its own and maintain the space, which turned out to be a much better idea than it initially looked like.
What's the size of your community in Coworking Malaga?
Right now we host 118 freelancers, entrepreneurs and digital nomads at TLR.
What makes TLR a family?
We don't just host people for the sake of renting out another desk. We truly want to get to know you. During the first visit, usually followed by a trial day, we love to hear everyone's story: Where are you from? What do you do? 
How can you help others at TLR? Once we both feel that TLR is a good fit for you and the other way around, we welcome you with open arms.
We hang up your profile on our TLR family wall, introduce you in our WhatsApp group, give you the opportunity to introduce yourself on stage at our next Meet The Family event, introduce you to other relevant members in your field and many other things to make you feel welcome from day one. In the end, it makes you feel part of a meaningful community that everyone really wants to contribute to. Just like you do with your own family. 
The family of Flamingo Tours and Trips has experienced this family feeling. We are certainly very proud to be part of coworking Malaga and TLR. This interview was very inspiring for our team. Therefore, we have decided to create a second article about it. Any startup looking for the option of coworking should read it.  
We believe in the right information. When you search about coworking Malaga online, check your browser as they indicate important signs for your use. Ideal tips are stored in your search results. So please see our next article for more information about Ben and TLR. 
Quick tip – We have Free walking tours in Malaga that are organised for startups as well.