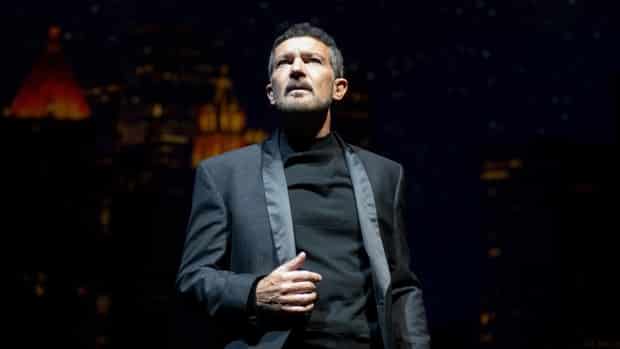 Antonio Banderas – Insights from a true "malagueño"
Did you know that Antonio Banderas, "the face of Zorro", was born and raised in the South of Spain? Precisely, right in the city of Malaga. If you are planning to visit Malaga soon, you have the opportunity to see him live in his new musical, "Company".
The beginnings of Antonio Banderas' life in Malaga
Antonio Banderas is perhaps one of the most representative and famous faces that can be found today in Malaga. He was born here on August 10, 1960. The actor is the son of a Spanish Civil Guard police officer and a schoolteacher.
Banderas' family was religious and convicted Roman Catholics, so he grew up following Catholic beliefs and traditions. He wanted to play professional soccer and was very successful playing for his high school team in his youth. Unfortunately, he fractured his foot at the age of 14 and was no longer able to play. After watching the theatrical performance of "Hair" at the time, he developed a passion for theatre. Banderas began his acting career in Málaga's School of Dramatic Arts, in a modest theatre.
The rebellion of Banderas' youth
The Spanish authorities imprisoned Antonio Banderas in the 1980s. The actor was performing in a Bertolt Brecht play, which went against the ideology of the ruling party. Therefore, the political censorship under General Francisco Franco's dictatorship led to his detention. Banderas spent an entire night at the police station and had three or four other similar arrests. At the time he was working with a small theatre group that travelled around Spain. They performed in small town theatres and on the street.
The rising fame in Hollywood
In 1991, Madonna introduced Banderas to Hollywood. Los reyes del mambo tocan canciones de amor marked Banderas' Hollywood debut in 1992. He was taught the movie's lines phonetically because he did not know English at the time.
The film Philadelphia (1993) made him well-known in the United States. He was playing the lover of AIDS-stricken lawyer Andrew Beckett (Tom Hanks). The success of the movie led to Banderas being cast in Anne Rice's Interview with the Vampire. The following year, the actor co-starred in the movie with Brad Pitt.
During his career, he has played multiple characters in famous movies that have immortalised him and his talent. Some of the most famous movies in which he played are Assassins, Evita, The Mask of Zorro and the Shrek series, where he dubbed the voice for the Puss in Boots. Today, he is a world famous actor and one of the most famous citizens of Malaga.
The "malagueñan" roots
Despite his fame and popularity, Antonio Banderas has never forgotten his roots. Banderas owns several properties in Malaga and, over the years, has returned many times to visit his homeland. Although he has often expressed a desire to return to his hometown, he recently made his wish come true. In 2021, he made his return to his hometown official. In an interview, Banderas stated: "I come to Malaga to recover myself because I have always said that a man without roots is nothing and I don't want to lose mine".
Nowadays, Malaga is becoming more and more popular among tourists. The always sunny sky and the warm and pleasant weather attract people from all over Europe. If you are also thinking of spending a short or even a long time in the city, we have some tips for you! Getting an AirBnB in Malaga could be the best choice for you, and here we will tell you why!
Malaga – The Broadway in the South of Spain
After his return to his homeland, Banderas keeps pursuing and performing his life-long career. As a local newspaper said, Banderas has brought Broadway to Malaga. Our local star is directing and performing in the newest musical of Malaga. The musical Company made its debut on November 17, 2021 and will be available for curious eyes and culture lovers until March 27, 2022. You can see Antonio Banderas' new musical in Malaga at the Teatro del Soho.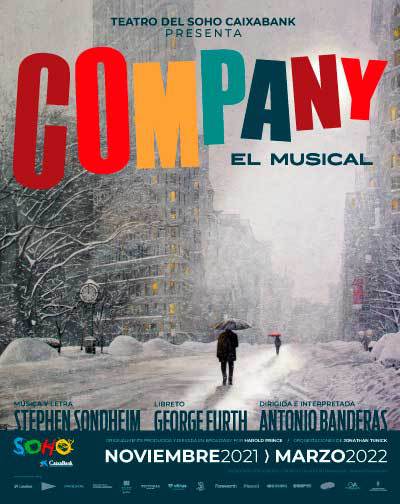 Set in New York City, the musical Company is a work that analyses the human being himself, his worries, fears, love or lack of love, and talks about how the behaviours we show in different situations and events are laudable and others repressible. That sounds a lot like life, doesn't it?
If you are in Malaga and want to see the face of "El Zorro" live, then hurry up! There is only a little time left to do so! However, you would need to be aware that the musical is played in Spanish. But hey, that would be a good language practice, right? You can purchase tickets for the musical in Malaga right here!